Driver Power 2013
Thousands of you gave your verdict, and now we can reveal the Driver Power results in full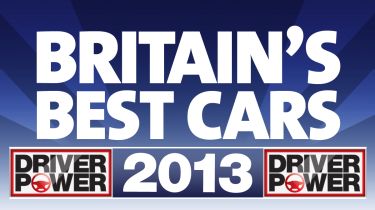 Driver Power is back, and it's bigger and better than ever. An amazing 46,640 of you voted in Britain's most influential car reliability and satisfaction survey this year.
You gave us feedback on every aspect of your car – from its performance and handling to its running costs. And this year, in a change to our traditional scoring system, we've split build quality and reliability into separate categories to give an even better picture of the cars you can trust.
We've sorted through the data and counted the votes to deliver the ultimate verdict on which cars are the UK's best to buy and run.
We'll reveal the Driver Power manufacturers, dealers, insurers and breakdown operators charts in the coming weeks and months. But here, we focus on the cars.
There's a host of new entries, some shock fallers and deserving climbers. How does your car fare? What wins overall? It's all here – and it's all voted for by you.
Driver Power 2013 results…
How are our results calculated?
Our survey asks drivers to rate their car out of five in 10 key categories. An independent data processing company then crunches the numbers to provide the overall average scores.
Why doesn't my car feature?
Not all models can be included, due to the sheer number of cars on UK roads. Plus, to ensure our results are reliable, we need a robust sample size of drivers of each vehicle.
See the results for previous years…