DS 7 Crossback vs Volvo XC40
Can the petrol DS 7 Crossback avenge the diesel model's defeat at the hands of the Volvo XC40?
When the DS 7 Crossback first arrived in the UK, we named it "the brand's best car". It was more convincing than other models from DS, but still wasn't able to beat the Volvo XC40 when they went head-to-head in March.
However, that test was conducted when petrol models weren't available, so we've brought the two back together to see if this version of the French SUV has the edge over Volvo's latest small 4x4. Many buyers are reconsidering which fuel is best for them, with diesel's market share dropping accordingly in the UK in favour of petrol.
We'll see if petrol is a better option here, and find out if the petrol DS 7 can take back a win from the Volvo XC40. 
Head-to-head
| | | |
| --- | --- | --- |
| Model: | DS 7 Crossback PureTech 225 Prestige | Volvo XC40 T5 AWD Inscription Pro |
| Price:  | £38,990 | £37,620 |
| Engine:  | 1.6-litre 4cyl turbo petrol | 2.0-litre 4cyl turbo petrol |
| Power/torque:  | 222bhp/300Nm | 244bhp/350Nm |
| Transmission:  | Eight-speed automatic, front-wheel drive | Eight-speedautomatic, four-wheel drive  |
| 0-60mph: | 8.3 seconds | 6.8 seconds |
| Top speed: | 141mph | 140mph |
| Test economy:  | 30.5mpg | 35.2mpg |
| CO2/tax: |  135g/km/£140 | 166g/km/£140 |
| Options: | Pearlescent paint (£750) ,DS Night Vision pack (£1,400), Premium safety pack (£500)  | None |
DS 7 Crossback
For: Spacious interior, unusual cabin design, lots of standard kit.Against: Inconsistent ride quality, not much fun to drive, high list price.
The DS 7 Crossback isn't the first car to use the PSA Group's EMP2 platform, but it's the first bespoke model for the DS brand that isn't based on an old Citroen.
As with the XC40, it uses MacPherson struts at the front and a multi-link set-up at the rear. However, the French SUV differentiates itself with clever Active Scan Suspension tech.
This system looks ahead at the road and can change the car's damping automatically to suit the conditions. It uses a camera behind the windscreen, plus four height sensors and three accelerometers, to make its decision about the level of damping force needed for a bump.
This all sounds promising, but in practice the system seems to result in an inconsistent ride rather than a smooth one. Sometimes it glides over bumps nicely, but on some roads it can't seem to keep up with the surface and ends up bouncing over imperfections unpleasantly, and dipping into potholes harshly, too. Also, the rear suspension doesn't match the front's damping.
The soft set-up means the car pitches up and down when braking and accelerating as well, so you're flung around in the unsupportive seats.
It all contributes to a rather unpleasant and exhausting driving experience.
The DS 7 Crossback's eight-speed automatic box is slow to shift, which held it back a bit in our 0-60mph and 30-70mph tests, and it doesn't change as smoothly as its rival's set-up, either.
The diesel DS 7 we tested previously was refined on the move, and this petrol model is slightly better, but it's the same story in the XC40, which is quieter still on the road.
There's a strong level of kit in the DS 7 that matches the Volvo in many areas and exceeds it in some, with 19-inch alloys, heated leather seats, LED lights, a power tailgate, wireless charging and smartphone connectivity in this Prestige trim.
It also features a 12.3-inch digital instrument cluster that can show sat-nav directions and plenty of other driving data. This is a match for the set-up in the XC40, although the DS's 12-inch infotainment screen isn't as responsive or intuitive to use as its rival's nine-inch unit.
Partnership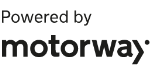 Need to sell your car?
Find your best offer from over 5,000+ dealers. It's that easy.
However, the DS 7's cabin is acceptable, with a visually interesting design. It can seem a bit cramped next to the airy-feeling XC40, but that's more down to the darker materials and smaller windows than there being less room inside: the Crossback is the bigger car of the two, and has quite a bit more boot space as well.
Testers' notes
• Connectivity: You get Apple CarPlay and Android Auto as standard on the DS, and the large display works very well with the smartphone-based systems.
• Design: Cabin design is unique, and won't be for everyone. At least it's not boring; many buyers will love it.
• Materials: Quality is good, but most trim isn't quite as tactile as that used in the XC40, and build quality is slightly behind its rival's as well. 
Volvo XC40
For: Plenty of standard equipment, superb interior, quiet and punchy engine, good gearbox and ride.Against: Not as spacious inside as the DS 7 Crossback, some infotainment issues.
The XC40's new platform means it uses different underpinnings to its larger XC60 and XC90 sister cars. They sit on Volvo's Scaleable Product Architecture (SPA). However, the CMA-based XC40 retains a clear family link to those models, one part of that being the T5 petrol engine.
It produces 244bhp and 350Nm of torque, which trumps the DS 7's 222bhp and 300Nm. The Volvo's 2.0-litre motor delivers its 50Nm  higher torque figure 100rpm lower down in the rev range than its rival, too, at 1,800rpm.
The Volvo is significantly heavier than the DS, though, so its 1,646kg kerbweight means it has much more mass to pull along than the 1,425kg Crossback. Despite this, the XC40's faster-shifting gearbox and punchy engine meant it was quicker in our performance tests.
From 0-60mph the Volvo was well ahead of its rival, taking 6.8 seconds to do the sprint, while the DS 7 needed 8.3 seconds. The gap was not so great from 30-70mph, with the cars recording times of 5.8 and 6.8 seconds.
Yet while the petrol engines in these models deliver solid performance, their appeal is more centred around their refinement. The Volvo is the quieter of the two, and is hushed at motorway speeds. The T5 petrol is smoother than the Crossback's motor, too, and has a more pleasant note as you go through the gears.
Ride comfort is one of the most important factors for these two models as well, and the Volvo has the edge here. Even with 19-inch wheels it doesn't tend to thud into potholes, although it could be smoother at low speed. But its rival is much less comfortable and the XC40 is far more composed at higher speed.
It's also significantly more settled in corners than its competitor, and the light steering and good forward visibility mean it's easier to drive than the DS 7 Crossback. The Volvo's seats and driving position are more comfortable as well.
Another factor that sets these two SUVs apart from their rivals is their plush interiors. The XC40 has a cleaner and less fussy design using tactile, high-quality materials. The DS 7's cabin looks and feels great as well, although it's more cramped and isn't as user-friendly.
Standard equipment on the XC40 includes a nine-inch touchscreen infotainment system with satellite navigation, DAB and Bluetooth connectivity, as well as climate and cruise control, LED headlights and heated seats.
Testers' notes
• Dashboard: High-grade materials and an interesting design mean XC40 has the edge over the DS in terms of interior quality, if not space.
• Infotainment: Tablet-style display works like a smartphone. Screen can occasionally be a bit laggy.
• Storage: The Volvo is versatile and well packaged inside, with wide door bins and a useful centre console. 
Verdict
First place: Volvo XC40
The XC40 is a better buy than the DS 7 in petrol form as well as diesel. It wins because of its smooth ride, high-quality interior and impressive standard kit, even though it's less spacious than its rival. The Volvo is also better to drive and cheaper to run.
Second place: DS 7 Crossback
The DS 7 isn't a top choice in petrol or diesel form. There's plenty of space and it offers something different to the competition, but the inconsistent ride and running costs let it down. Poor body control erodes comfort further, and means it's not enjoyable to drive.