DS 7 Crossback vs Volvo XC40
We see how DS' first ever SUV fares against current premium class champ
The DS brand has only been around for four years, and it's having a tough time finding its feet in a crowded market. It began with the DS 3, a premium hatch that became a standalone model after a while under Citroen's umbrella. It was followed by other cars, such as the DS 4 and DS 5.
Now the fledgling marque with upmarket aspirations has its first proper SUV: the DS 7 Crossback. With distinctive styling inside and out, this car brings something different to the premium crossover class, which is currently headed by Volvo's XC40. 
And thanks to its wide range of talents, the cool Volvo is set to make this a really tough fight for the new French model.
Head to head
| | | |
| --- | --- | --- |
| Model: | DS 7 Crossback Prestige 2.0 BlueHDi 180 Auto | Volvo XC40 D4 AWD First Edition |
| Price: | £39,335 | £39,305 |
| Engine: | 2.0-litre 4cyl turbodiesel | 2.0-litre 4cyl turbodiesel |
| Power/Torque: | 178bhp/400Nm | 187bhp/400Nm |
| Transmission: | Eight-speedautomatic, front-wheel drive | Eight-speedautomatic, four-wheel drive |
| 0-60mph/top speed: | 9.7 seconds /134mph | 8.2 seconds/130mph |
| Test economy: | 46.8mpg | 41.7mpg |
| CO2 emissions/tax: | 128g/km/£140 | 135g/km/£140 |
| Options: | None | None |
DS 7 Crossback
For: Interesting interior design, comfortable on the motorway, spacious insideAgainst: Inconsistent ride quality, dull driving experience, firm seats, price
Although the DS brand has been around for a while, the DS 7 Crossback marks the first time that we've seen an all-new model arrive that's not an update of what was previously a Citroen.
It's not completely bespoke to the upmarket French brand, though, because it's based on the PSA Group's EMP2 platform and shares parts with the Peugeot 3008. It uses a front MacPherson strut and a rear multi-link set-up, as with the XC40, but where the DS differs is with its new DS Active Scan Suspension. 
This is a brand-new system that analyses the road ahead and adjusts damping automatically. It's standard on our Prestige model, and uses a camera behind the windscreen, plus four height sensors and three accelerometers, to gauge the level of damping required at each wheel.
However, the system doesn't feel that well implemented. It manages to soften out potholes nicely, but only at the front; the rear suspension can't seem to keep up and that sometimes causes an unpleasant thump. While the DS 7 is comfy at motorway speeds, it's less pleasing to drive in town due to the inconsistent ride and grabby brakes.
The 2.0-litre diesel engine is punchy, thanks to its 400Nm of torque from 2,000rpm. The DS was faster in some gears, taking 7.0 seconds to go from 50 to 70mph in sixth (half a second faster than the Volvo), but it mostly fell behind. It took 14.9 seconds to go from 50 to 70mph in top gear, where the Volvo recorded 13.5 seconds.
The DS 7's eight-speed automatic gearbox is smooth, but it's slower to shift than its rival's. Both of these SUVs are quiet on the move, although the XC40 has the edge when it comes to refinement. Engine noise in the DS isn't noticeable at a cruise, but put your foot down and the rattly 2.0-litre unit does tend to undo the otherwise hushed mood in the cabin.
Standard kit on the Prestige model (our pictures show a top-spec Ultra Prestige trim) includes 19-inch alloy wheels, heated leather seats, LED lights, a power tailgate, wireless charging and smartphone connectivity 
Partnership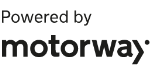 Need to sell your car?
Find your best offer from over 5,000+ dealers. It's that easy.
There's also a 12.3-inch digital instrument cluster to match the XC40's, and this can be customised to show all kinds of driving data, as well as sat-nav mapping and instructions.
It's all incorporated into a visually interesting cabin, and while it isn't as clean or simple as the Volvo's, it's one of the DS 7's best aspects.
Testers' notes:
• Connectivity: Apple CarPlay and Android Auto feature on both cars, but the set-ups are better implemented on the widescreen display in the DS• Design: Styling and design are big DS strengths; the cabin feels individual, while tech is good• Materials: Some of the features look like metal; quality of the finish just isn't as good as it looks
Volvo XC40
For: Inviting and high-quality interior, good to drive, lots of standard equipmentAgainst: Not as efficient or as spacious as DS 7 Crossback, some infotainment issues
Volvo has been making waves with its recent series of all-new models that use the brand's Scalable Product Architecture (SPA), including the XC60 and XC90 SUVs, as well as the S90 saloon and V90 estate. This new XC40, however, sits on the company's new Compact Modular Architecture (CMA) platform.
While the XC40's underpinnings might be different, the D4 engine is shared with the Volvo's larger siblings. The 2.0-litre turbodiesel has 187bhp, so it's 9bhp up on its rival here. Both cars deliver the same 400Nm torque output, but the Volvo hits its peak at a lower 1,750rpm than the DS 7's 2,000rpm.
The 1,698kg Volvo is significantly heavier than the 1,535kg Crossback, yet it outperformed the French model in our track tests, taking 8.2 seconds to cover 0-60mph and 8.0 seconds to go from 30-70mph through the gears. The DS 7 posted times of 9.7 and 9.0 seconds respectively for the same tests, because it's front-wheel drive only and struggled more for traction.
Neither model is designed for performance, but the extra turn of pace means the Volvo is more comfortable getting up to speed on a main road or motorway. 
And comfort is the priority in both cars. On our top-spec First Edition's large 19-inch wheels, the XC40 is relatively firm on British roads, reacting perceptibly to potholes and big bumps. Small undulations are dealt with well, but it's these harsher surfaces that tend to upset the Volvo. Yet at higher speeds the car rides smoothly and more consistently than the DS.
The Volvo is also easy to drive, thanks to the light weighting of its steering and pedals, as well as the good forward visibility. It's more fun behind the wheel than the DS, with body roll better controlled and a nicer driving position.
Our two rivals are also separated by their individual and distinctly different interiors. The XC40 has a cleaner and a less fussy design than anything else in this class, using high-grade, tactile materials to enhance the perceived premium feel. The DS matches it for material quality, but doesn't have the simplicity of design (and therefore ease of use) that really adds to the XC40's character. 
Our top-spec Volvo comes with a nine-inch touchscreen infotainment system, featuring satellite navigation, DAB and Bluetooth connectivity, plus LED headlights, climate and cruise control, and heated seats. 
Testers' notes: 
• Infotainment: Volvo's touchscreen is integrated well into the dashboard. It's controlled using a combination of swipes, pinches and touches, like a smartphone, but it's not as responsive as one when in use• Gear selector: To shift from Park to Drive you need to move the lever twice. One movement will put it in neutral• Storage: Swedish SUV has plenty of versatile in-car storage, including deep bins in the doors and centre console
Verdict
First place: Volvo XC40
With its long list of standard kit, the XC40 is better value for money than the DS 7, but it's also nicer to drive, with a quieter and classier interior. Despite having a smaller boot, the Volvo is more usable as well, with greater room inside for passengers and superior comfort. 
Second place: DS 7 Crossback
DS 7 is the brand's best car, and scores on practicality. But it doesn't drive as well and isn't competitive enough on price (including PCP finance) or quality to beat the Volvo. The firm seats impact comfort and cruising ability, while the inconsistent low-speed ride is frustrating. 
The Volvo XC40 may have won this twin test, but how did it fare when we put it up against the Audi Q3 and BMW X1? To find out read our triple test here.