DS 7 Crossback E-Tense: long term test review
Final report: We bid adieu to aspiring upmarket PHEV
Find your DS 7
Offers from our trusted partners on this car and its predecessors...
Or are you looking to sell your car?
Advertisement
Verdict
The DS 7 is not the most polished drive and the pricing puts it head to head with talented rivals, but an impressive plug-in powertrain, a practical cabin and lots of kit give it a fighting chance even at this price.
Mileage: 12,830
Economy: 48.4mpg
You certainly can't accuse DS of holding back with the DS 7 Crossback E-Tense. The shape might be conventional compact SUV, with a dash of coupé-SUV around the rear end, but all the details do add some character. There's that big grille and the moustache-style running lights at the front, the intricate diamond-pattern rear lights, a load of chrome and the elaborate Tokyo alloy wheels on our Rivoli-trim car. There's a lot going on.
Inside, there's more of that boldness bordering on excess, with yards of leather, much of it quilted, a BRM clock that folds out of the centre of the dash, and an abundance of metallic finishes. Not everyone is going to prefer this somewhat busy ethos to the more clinical approach of the German alternatives, but some will. 
Even if they aren't convinced by the chintz, the long standard equipment list and hi-tech plug-in powertrain will go some way to justifying prices that are very close to those of the obvious rivals in this class. 
Even after several months with the DS 7, I'm still not entirely convinced by it all, but DS needed a point of difference, and to lift its flagship SUV above other Stellantis group models on the same platform, such as the Peugeot 5008. It's done that with flashy design and material choices, and all the kit. The build quality is good enough as well. 
So what's the DS 7 like to use day in, day out? Just as I'm saying goodbye, I've started to get used to the window switches being on the centre console rather than the doors (it took a while). Other niggles include the driver's seat, which slides back a few inches when you turn the car off for a slightly more dignified exit. The DS 7 isn't really big enough for this feature, so rear passengers risk getting their feet squeezed. 
I do find the driving position and the wide seat comfortable, and the massaging function is a luxury feature I can really get behind. You're cocooned in the car by the curving dash and the high centre console, although taller drivers may feel confined. 
The infotainment system took a bit of acclimatisation. It can be slow to boot up and respond when you start the car, and the touch-sensitive shortcut bar under the main screen is also sometimes unresponsive. A lack of physical buttons for the ventilation system is always a no-no in my book. 
The boot measures 555 litres in all DS 7s, regardless of whether you've got the plug-in powertrain, and you can configure it either with a flat floor and space beneath for your charging cables, or a lower floor that brings more space overall, but a loading lip.
There's a lot of technological trickery affecting the way the DS 7 E-Tense drives. Ours is the four-wheel-drive 300 version of the plug-in hybrid powertrain and it has DS's clever Active Scan Suspension, which looks at the road ahead and adjusts the firmness of the ride accordingly. 
Partnership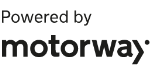 Need to sell your car?
Find your best offer from over 5,000+ dealers. It's that easy.
There's a 197bhp 1.6-litre turbocharged petrol engine and a pair of electric motors that deliver a combined total of 296bhp at any one time, plus 520Nm of torque, but it doesn't feel like the DS 7 packs that kind of punch – not in Comfort mode anyway. 
The throttle response is probably the biggest factor here. The car is slow to get its act together when you ask it to scoot out of a junction or perform a quick B-road overtake and this can lead to jerky progress. Things improve a lot in the Sport setting, with the more eager responses to the accelerator better for all kinds of driving. 
The steering has a pleasantly weighty feel and is reasonably accurate, but you can always sense the DS 7's weight shifting around as the body rolls through corners. The ride is also a mixed bag; it's smooth enough overall, but it does jiggle occupants around on poor surfaces. 
It's been efficient, mind you; the DS 7 will do nearly 30 miles of pure-electric travel on a charge, and with regular plug-ins we've averaged a total of 48.4mpg on our test. You'll only see an mpg figure in the high 30s when the battery is flat, but if you do the right kind of trips and charge a lot, it could be very efficient for a 300bhp family car.
DS 7 Crossback E-Tense: first report
Can the DS 7 cut the premium SUV mustard? Let's find out
Mileage: 12,830
Economy: 78mpg
The launch of the DS brand in 2014 as a separate entity was part-white flag, part-clean-slate bid by the French to build some of the brand equity that underpins the German marques. Premium-car buyers are making the same kind of calculations today as they were a decade ago, and we're now living with a DS 7 Crossback to see if France can finally deliver the right answers. 
The problem for DS is that Audi sold just under 118,000 vehicles in the UK in 2021, making it the country's second most popular car brand (closely followed by BMW), while DS sold only 2,362 units.
The DS 7 Crossback is a mid-size SUV and our car has the modern E-Tense plug-in hybrid powertrain. That puts it up against other premium plug-in hybrid SUVs of similar size, such as Audi's Q3 TFSI e, BMW's X3 xDrive30e and the Jaguar E-Pace P300e. 
With prices starting at more than £51,000 for the more powerful '300' 4x4 version of our car's powertrain, DS isn't undercutting these rivals on price. The 242bhp Audi is the cheapest at less than £40,000. The 288bhp BMW starts at just over £52,000, while the 305bhp Jag is £47,500. Depreciation figures are fair, but not a match for these rivals.
So the DS 7 isn't trading on its price; it's following the not-unfamiliar French line of offering lots of kit. Our mid-range Rivoli trim car has only Pearl While pearlescent paint selected from the options list, yet its spec includes heated, ventilated and massaging electric front seats, electrically reclining rear seats, active LED headlights, keyless entry, keyless start, two 12-inch digital screens in the front and DS Active Scan suspension.
Speccing a BMW X3 or Audi Q3 up close to this level would cast the DS 7 car in a much more favourable financial light.
There's nothing groundbreaking about the DS 7 Crossback shape. It has a curving roofline and a more dynamic stance than the average mid-size SUV, and there's a fair bit of chrome and intricate main lighting units. 
Inside, there are quilted leather and metal finishes, lots of piano-black plastic and an analogue clock. The DS 7 will seem bold, luxurious and refreshingly different to some buyers. For me, it lacks the class and quality of the more formulaic alternatives. The materials in the cabin aren't quite at the level of an equivalent Audi or BMW. 
The central positioning of the starter button and the window switches seems born out of a desire to be different rather than user-friendly, but the DS does have its neat touches. The massaging seats are an unexpected boon, while in the higher position, the split-floor boot gives you easy, out-of-sight storage for charging cables. 
Away from the thorny issue of price, the DS 7's numbers do stack up well when compared with the model's rivals. With a total of 296bhp and 520Nm of torque from its plug-in powertrain, only the Jaguar E-Pace P300e eclipses it for punch – and the DS is faster from 0-62mph than that car. 
It doesn't feel that lively in Comfort mode, where the over-light steering and sluggish throttle response are a turn off, but in the Sport setting the DS 7 Crossback is more purposeful and even surprisingly quick. 
With reasonably frequent charging, I've been able to get just under 80mpg from the DS 7, but on a week away with no easy access to chargers, this dropped to around 37mpg. A good 30 miles of electric-only driving seems perfectly possible. That's against an official WLTP figure of 34-36 miles that beats the equivalent number from Audi and the BMW, but not the Jag.
| | |
| --- | --- |
| Model: | DS 7 Crossback E-Tense Rivoli Hybrid 4x4 300 Automatic |
| On fleet since: | March 2022 |
| Price new: | £50,600 |
| Engine: | 1.6-litre turbo petrol, 1 x e-motor, 299bhp |
| CO2/tax: | 35-39g/km / £0 (year one) |
| Options: | Pearlescent paint (£795) |
| Insurance*: | Group: 37E Quote: £569 |
| Mileage: | 12,830 |
| Economy: | 48.4mpg |
| Any problems? | None so far |
*Insurance quote for a 42-year-old in Banbury, Oxon, with three points.