New Ford Capri unlikely
Ford of Europe sales and marketing boss says a sub-Ford Mustang coupe is unlikely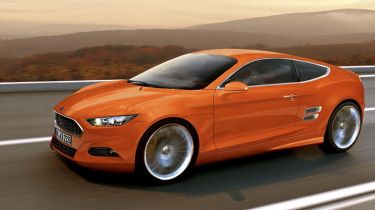 The head of Ford of Europe marketing and sales, Roelant de Waard, has scotched rumours that a sub-Mustang coupe – a spiritual successor to the Capri - is on his wishlist, even if the economic climate in Europe improves.
Talking exclusively to Auto Express at the launch of the Ford Fiesta facelift, de Waard said: "We have a long list of things we'd like to do - convertibles, RSs and the like - time and weather permitting. But we're not looking at a coupe as it's the Mustang that we're really excited about.
"When it comes to our brand we're concentrated on covering the SUV segment, with the EcoSport, Edge and Kuga, and we're also keen on having a regular cadence of vehicles that reward the keen driver."
This includes next year's Fiesta ST and the Mustang, although he refused to be drawn on precisely when the latter will arrive - 2015 seems likely, though.
When asked about the Euro Mustang, he said the decision to bring the car to Europe was helped by an online study that the firm undertook. Ford asked people to rank their favourite Ford brands and the Mustang constantly ranked in the top 10 for recognition in Europe even though the name is unfamiliar here. 
But although it will be sold in Europe in right-hand drive, with more fuel-efficient EcoBoost engines and a choice of manual and auto gearboxes, de Waart confirmed that the all-new Mustang would remain true to its roots: "The Mustang has to stay an American brand, the Americans will be custodians of that car."