Best Land Rover and Jaguar cars: the Nick Rogers collection
JLR's head of engineering Nick Rogers explains to Steve Fowler how cars in his garage inspire what he does every day
Working in the car business for most people is as much a passion as it is a career. And that's certainly true of Nick Rogers, executive director, product engineering at Jaguar Land Rover.
He's been with the company since the British Leyland days of 1984, starting as an apprentice in body engineering and rising through the ranks to now sit on the main board of one of Britain's most successful companies.
• Best British built cars of all-time
The cars Rogers is responsible for go from the Range Rover to the Jaguar F-Type – cars that are clearly in his blood. So much so that he has a garage full of Jaguar and Land Rover models of his own that reveal much about the man himself, the people who inspire him, those he works with and his deep understanding of the brands he works for. Auto Express spent the day with Rogers going over his impressive collection and talking about why these cars are so important and the influence they've had on his career.
First up is Marilyn – Rogers' XK120 (his daughter names all his cars). It's a beautiful car to look at and drive, but it's the story of the people behind it that he talks about first.
"The spirit of the guys developing this car in 1946 was incredible," Rogers explains. "They challenged themselves to build a car capable of 120mph, and to build it out of aluminium. But it was also their sense of patriotism – they wanted to build a car mainly for export that would bring wealth into the country post-war. They wanted to help build the country up. I'm full of admiration for those guys and it really stimulates me."
It's also why cars from Rogers' own collection are used by his team as part of the development process for new models. Like Fern, his Series One Land Rover.
Rogers' first drive was aged 10, behind the wheel of a Series Two Land Rover on his parents' farm in Oxfordshire. He had to sit on a hay bale to see over the wheel, and used both feet to operate the heavy clutch. But it's where his love affair with engineering and the Land Rover brand started.
Fern has recently been spending time with the Land Rover design team, providing food for thought and inspiration for "something we might see in the near future", Rogers hints.
These cars play a vital role, as Rogers explains: "You can't revel in the past, but you can respect and learn from it. And some of the engineering [in these cars] can be interpreted in a modern way. I've challenged some of the younger team members to spend time in the car and find one element to the design that doesn't have a purpose. They couldn't."
That's evident in the new Jaguar E-Pace that Rogers shows us around with its cleverly designed, minimalist interior. Rogers also introduces us to Winston, a rather special 110 Defender Autobiography that he's had specially trimmed by JLR's Special Operations team – complete with bespoke headrests with the Defender's production dates on them, a plate with the chassis number that matches the final date of production and another plate inside bearing his and his daughter's name.
Partnership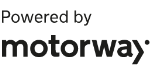 Need to sell your car?
Find your best offer from over 5,000+ dealers. It's that easy.
Rogers has two Series Ones in his collection, plus a 1959 Series Two, an ex-Post Office vehicle from Scotland currently undergoing faithful restoration, and a 1973 Series Three. Alongside the Jaguar XK120 is a 1988 XJS – an ex-Jaguar company car that he's traced the history of and has been restoring using original parts.
His daily driver is a rather special (and fruity-sounding) 2017 Range Rover, but Rogers also has a 1995 25th Anniversary Range Rover and an early 'Suffix A' Range Rover in his garage, dwarfing a 1967 Mini Cooper S. That car is a reminder of his early days at British Leyland where he led the team developing the first Mini convertible.
It's not just cars, either. There's also selection of Massey Ferguson tractors and even a JCB Telehandlerthat he's using to build a much-needed new garage at home – once an engineer, always an engineer.
"All my cars have got their own special story," Rogers tells us. "And we know that the cars we make will be making memories for their owners.
"What we're making will have a huge influence on people's lives. Cars can change and shape them – there'll be first dates and newborn babies brought home from hospital in them."
But it's not only customers' lives that Rogers is thinking about; it's his team – numbering 12,000 in engineering alone out of Jaguar Land Rover's 45,000 global employees. "Our people's livelihoods depend on producing products that can change people's lives," he explains.
As much as Rogers demonstrates a clear love of the product, it's the people who take centre stage – those who buy the products and those who make them. This is a reminder that the car business is as much about the people as the product – something that Rogers instills in his team and that reflects in the award-winning Jaguar Land Rover cars for which they're responsible.
Which of Rogers' collection would you have as your daily driver? Let us know in the comments below.