Crazy Jaguar 1+1 hints at brand's EV future
Exclusive images of slimline premium Jaguar 1+1 electric car for crowded cities, which could arrive in the 2020s
Jaguar Land Rover's group engineering director, Dr Wolfgang Ziebart, has revealed to Auto Express that the company could create a Jaguar 1+1 EV that's around half the width of most premium cars.
The I-Pace Concept, Jag's first electric car, stole the limelight at last November's LA Motor Show, and buyers are already placing orders for the first production examples, due for delivery in 2018.
It's understood that this warm acceptance of, and apparent appetite for, Jaguars with 100 per cent electric power has further motivated JLR to establish a very different and versatile range of pure EVs – including the 1+1 – by the 2020s. "Such a thing is possible," Ziebart told us following the I-Pace's global debut in LA.
The Indian-owned British brand boldly claims that in terms of models, tech and customer needs for the short-to-medium-term future, it has just about "thought of everything". And it's able and willing to rapidly translate those thoughts into showroom realities, catering for an increasingly wide variety of customers.
JLR is aware that most people in the world now live in squeezed towns and cities, where usable space for cars is increasingly hard to find. It sees its circa one-metre-wide Jag 1+1 as the sort of car a reasonably well-off enthusiast might have in their garage alongside an F-Pace or Range Rover. JLR's philosophy is that just because a car is smaller, it needn't lose its premium status, classy looks, quality feel, sense of space, desirability or strong safety credentials – and our exclusive images give you an idea of how a radical Jag 1+1 could look.
Ziebart is adamant the driver and rear passenger in a narrow 1+1 must have the same levels of side-impact protection as occupants in pricier electric, diesel or petrol JLR models that are nearly twice as wide.
Unlike the drivers in Jag's Formula E racing single-seaters, the centrally positioned occupants in the roadgoing narrow Jag won't have to be shoe-horned in, thanks to conventional doors and decent space.
During his time at sports car maker Artega, Ziebart had strong links with the 1+1 Karo all-terrain concept – described as an "electric funmobile with a car-like chassis and karting feel". However, it wasn't a 'proper' car; the Jaguar 1+1 will be.
Ziebart has hinted to us that the Magna Steyr factory in Graz, Austria, might be the most suitable production location for his all-new, radically different Jag – but he gave no clues about likely retail pricing.
• Jaguar Land Rover to build electric cars in the UK
JLR witnessed the massive mistake VW recently made when it put a prohibitively expensive £100,000 tag on its XL1 two-seater. At the same time, the British brand has acknowledged the huge success BMW has enjoyed with its four-seat i3, which starts at a more reasonable £31,000.
If Jaguar can bring its baby 1+1 EV to market at a similar price, it will surely have a genuinely unique, much sought-after product on its hands.
Partnership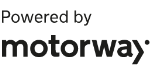 Need to sell your car?
Find your best offer from over 5,000+ dealers. It's that easy.
What do you think of exclusive Jaguar 1+1 pictures? Would you buy it? Let us know below...