Used Jaguar F-Type (Mk1, 2013-date) review
A full used buyer's guide on the Jaguar F-Type covering the F-Type Mk1 (2013-date)
​Verdict
With its gorgeous looks and electrifying performance, the F-Type is a fabulous successor to the XK and very much worthy of its lineage from the classic E-Type. All F-Types are fast but, while the 2.0-litre four-cylinder engine has the right numbers, the V6 and V8 offer the sense of occasion that an F-Type should have, and are worth shelling out for. The F-Type comes with an extensive options list, so you must pin down exactly what you're getting for your money. But even without any extras, these Jags are easy to recommend, with their gorgeous styling inside and out, manageable running costs and reasonable reliability. The latter can be a sticking point, which is why a pre-purchase inspection is essential.
The word 'iconic' is frequently misused in motoring. But if there's one car that's more than worthy of being called an icon, it's the Jaguar E-Type, a sports car launched in 1961 to massive critical acclaim.
Replacing such an incredible machine was always going to be tough – so Jaguar didn't. Instead, it came up with the XJS in 1975, which was more of a grand tourer. This was superseded by the XK8 in 1996, while the XK of 2006 made a pretty good job of being a sporting GT.
Jaguar gave us more of the same in 2013 when the XK's replacement was announced: the dynamically excellent and gloriously designed sporting GT that is the F-Type.
After a successful seven year run, the model was heavily facelifted and renewed in 2020, with the biggest changes including a new front-end design and uprated interior.
Models covered
• Jaguar F-Type Mk1 (2013-date) - This renaissance sports car is more affordable than ever. Here's what to look for. 
History
Jaguar unveiled the F-Type roadster at the Paris Motor Show in September 2013, and the car went on sale soon after. Buyers could choose between 3.0-litre V6 and 5.0-litre V8 petrol engines; both were supercharged, and the V8 model is known as the F-Type R.
In spring 2014 the F-Type coupé arrived, with the same engine and transmission options, then in November 2014 four-wheel drive became available on some models.
The 567bhp F-Type SVR arrived in summer 2016 with a 200mph top speed and ceramic brakes as standard. A spring 2017 facelift brought a new model with a 296bhp 2.0-litre four-cylinder engine, a revised interior that had redesigned seats, a much-improved infotainment system, LED headlights plus a raft of minor styling changes.
Jaguar performed a major overhaul on the F-Type in 2020 in order to keep it competitive with new releases from the likes of Porsche. Changes included sharper styling all around – including a new front and rear-end design, improved suspension and chassis components, new 20-inch alloy wheels, and a significant technology upgrade.
Which one should I buy?
Even the four-cylinder F-Type can do 155mph and 0-62mph in 5.4 seconds, so the 186mph and 4.2 seconds of the V8 models is a bit OTT, never mind the SVR's outrageous pace.
The four-pot car has the lightest engine, so it handles more sweetly than its more powerful siblings, but all F-Types are great to drive. V6 F-Types come with a six-speed manual or eight-speed auto; only the latter was offered with AWD and V8 cars. The manual is particularly rare to find on the used market, so these can command a higher price.
Partnership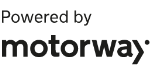 Need to sell your car?
Find your best offer from over 5,000+ dealers. It's that easy.
All F-Types are well equipped. With the pre-facelift F-Type, entry-level cars get bi-xenon headlights, sat-nav, an eight-inch touchscreen display and 18-inch wheels. The V6 S adds 19-inch wheels, adaptive suspension, sports seats, upgraded brakes and ambient cabin lighting. V8-powered F-Types feature 20-inch wheels, premium leather trim and stronger brakes. 
All post-facelift cars include an upgraded infotainment system, 6-way electric heated front seats and an interactive driver display.
Alternatives to the Jaguar F-Type
Four-cylinder F-Types are rivals for the Porsche 718 Boxster and Cayman, while the V6 and V8 models face the 911 coupé and convertible. All are formidable adversaries, with the 911 offered with rear or four-wheel drive and manual or auto transmissions.
A more left-field alternative is the Ford Mustang, especially in V8 guise, while the previous Aston Martin Vantage V8 (from around £29k used) is another alluring rival. The Nissan GT-R isn't as engaging to drive as the Jag, but it's astonishingly capable, fast and usable. Running costs can be high, though.
Less obvious rivals include the BMW M4, Audi RS 5 and Mercedes-AMG C 63, all of which are available in open or closed forms.
What to look for 
Brakes
The V6 S and V8 versions of the F-Type could be specified with ceramic brakes, parts for which are very costly to purchase. 
Gearbox
The automatic gearbox that's specified on some cars is supposedly sealed for life, but it needs to have its fluid changed every 70,000 miles.
Dash
The central air vent on the F-Type's dashboard should rise, while the door handles are meant to pop out; sometimes, though, these systems fail.
Corrosion
The bracing that runs beneath the F-Type can corrode. Dealers have been replacing parts under warranty on affected models.
Interior
After the dramatic exterior, you might be underwhelmed by the design of the cabin, but it's nicely made, using plenty of premium materials, and all cars have leather trim.
The original infotainment system is disappointing, with a better set-up fitted to cars from 2017 on and then a fully-upgraded system fitted to post-facelift models. All F-Types feature two seats and there's decent space, but while the coupé's boot is 407 litres, the roadster manages just 200 litres.
Running costs
F-Types need servicing every 12 months or 16,000 miles, alternating between minor and major. All models cost between £400-£700 for a minor service. The ninth and tenth services increase to £1,000-£1,600.
All engines are chain-driven, and transferable service plans are available for three or five years.
Recalls
The F-Type has been recalled 13 times, the first in October 2014 due to an engine-bay short circuit. The second came a month later because software glitches prevented the electric spoiler from deploying at speed.
Further recalls were due to faulty anti-roll bars and seatbelt pretensioners, failed front indicators, engine-bay fuel leaks, a fractured crank-pulley retaining bolt, excess CO2 emissions and an incorrectly fitted bumper reinforcement panel.
Driver Power owner satisfaction
The F-Type hasn't featured in a Driver Power survey since 2015, when it came 34th in the new-car poll. Out of 200 cars, it came 72nd for reliability, 90th for running costs and 79th for in-car tech, plus 186th for practicality. Several top-10 scores – third for performance, seventh for handling and ninth for ease of driving – lifted the car's position, while 35th for ride quality was decent.