Jaguar XE P300: long-term test review
Final report: we look back as the sun sets on our time with the Jaguar XE P300
Find your Jaguar XE
Offers from our trusted partners on this car and its predecessors...
Or are you looking to sell your car?
Advertisement
Verdict
Nearly everything we loved about the XE when it first arrived was still impressing after six months, and plenty of other features grew on us as time went on, too.
Mileage: 5,278
Economy: 31.8mpg
We didn't rack up a vast amount of miles in the Jaguar XE 300 in our six months with it. But we did do all sorts of things in it, taking it to various tracks, on numerous cross-country trips, along much of the UK's increasingly frantic motorway network, comparing it with a variety of different cars. And it never failed to impress.
To be fair, no single aspect amazes you. The car looks good instead of jaw-dropping. It drives well but not brilliantly. Except, perhaps, for its steering, which could well be the best in its class. But over our six months with this car it was a bit of slow burner in terms of its overall appeal. It got better the more time we spent with it, in other words.
Take its four-cylinder petrol turbo engine as an example. To begin with – and for the first 2,000 miles – the XE's motor felt quite tight, it didn't perform that well, and it didn't even sound that nice. But the more miles we wound into its crank, the sweeter it became. And not just in terms of noise; the car felt quicker after 5,000 miles than it did at 1,000 miles. At the top end, especially, the motor revved out with more enthusiasm, plus its economy improved by a couple of mpg, too.
The same goes for the XE's new and much improved interior and the numerous bits of upgraded technology it contains. To be blunt, the XE used to be well behind its opponents from Germany for both its cabin quality and its on-board technology. That was one of the reasons why we were so keen to live with this revised version for longer.
The good news is that most of the issues have been fixed. The quality of the new XE's interior is in a different league from that of the original, and the tech on offer – the touchscreen-controlled communications package, the connectivity including Apple CarPlay and Android Auto, the latest nav system, the optional head-up display – are all massively better than they used to be.
The XE is still not quite up there with the best from Mercedes, BMW and Audi, but that's how fast things progress. Interior tech that was cutting edge a couple of years ago is often yesterday's news now. But I think Jaguar has kept the XE competitive.
Where the car isn't good enough is in its packaging, specifically in the rear seats. I'm neither short nor tall but if I set the driver's seat to my position then climb into the back, the lack of leg and headroom is ridiculous considering how big the XE is. Quite how Jaguar has got this fundamental element so wrong is hard to fathom. On the other hand, the boot is unusually big and the space within is nice and usable.
Partnership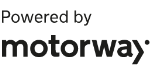 Need to sell your car?
Find your best offer from over 5,000+ dealers. It's that easy.
The ratio between rear-seat and boot space could and should be different, and that's hard to understand. But there were plenty of other aspects about the XE that I learned to really like over my time with it.
There's one thing in particular I will very much miss: the optional Matrix headlights. They cost an extra £600 but if you are even remotely considering an XE, go for them; trust me, they are amazing in the way they light the road so intelligently at night, at times making it seem almost as if you were driving in broad daylight. And they work especially well in the rain or fog.
However, the optional 20-inch wheels were a double-edged sword; they looked great but were horribly easy to kerb.
Overall, though, the XE 300's steering and chassis were what impressed me the most during my time with it, more so even than the major improvement to the interior.
Fact is, once the engine had run in, I just really enjoyed driving the XE. It flowed across the ground with an effortless grace that its German opponents often lack. And I liked driving it at 30mph, just bumbling around town, or taking it along a great B-road, and everywhere else inbetween. It always was an engaging car, the XE.
But with its new interior, lots of new bits of tech, an improved chassis and an engine that just about does enough to live up to the rest of the package, the XE 300 has become a fine sporting saloon. So long as you're not travelling in the back of it.
Jaguar XE P300: second report
We're growing to like the sporty Jaguar XE P300's finer points
Mileage: 4,296
Economy: 30.2mpg
We're into the second half of our term with the Jaguar XE P300 HSE R-Dynamic, so it's time to talk about what has become apparent to me about the car so far.
Firstly, I really do like the way it steers, and that's despite the front axle being responsible for delivering some of the load (this is an all-wheel-drive model). Jags have all steered well in recent years, but I think the XE might be the sweetest of them all. There's a genuine finesse about its steering, plus a lovely blend of weighting and feel that makes it a pleasure to guide through corners. It's something you simply don't get in any of its rivals, not even the very best ones from Germany. 
Next, the new infotainment system, at last, works a treat. The XE still lags behind the most sophisticated German competitors in certain ways with its tech, but the nav is right up there – and with smartphone connectivity, even if you don't agree with me it's possible to work around it.
My car has the optional Technology pack, and it adds wireless charging, which is a joy. I know it's not a new thing, but it makes connecting your phone to the car so much simpler than having to fiddle about with a USB port and a cable that sits in the armrest. Yes, this is definitely a first-world solution to a first-world problem, but once you've experienced it, there's no going back.
I love the design of the optional 20-inch alloys. They lend the XE a purposeful look it's never had before, and they make it appear to be sitting lower to the ground than it actually is, which is always a good trick to pull off. But they're so easy to kerb that I've become utterly paranoid about parking it near to any pavement, let alone the great big high ones that dress many of the roads where I live in Hove. Fortunately, there are quite a few broad avenues down my way where you can park in the centre of the road, but that's not the point. If the beautiful rims didn't stick out so much I wouldn't be so paranoid
Let's move on to some niggles I've spotted. The main one is the lack of room in the back seats; it's ridiculous. In the picture of me in the rear, I'm sitting behind my own driving position, and I'm not the tallest of people. I simply don't understand how Jag could have got the packaging so wrong.
At least the boot space is actually very good, but this makes the lack of rear-seat room even harder to fathom, given thatthe XE is far from a small or short car.
I also wish the Dynamic Drive program were more flexible. There are three settings to choose from, but you can't separate the aspects, so you can't have, say, the Dynamic engine mode with Comfort gearchanges. In most rivals you can select and separate the settings for the dampers, the throttle map, the exhaust map, the gearbox map and so on, so the XE falls behind rivals in this sense.
I'm still so-so about the turbocharged 2.0-litre four-cylinder engine that powers the car. While it feels and even sounds a lot smoother now it's got some miles wound into it, it lacks character aurally and misses a bit of torque low down, too. Again, the XE lags behind the best of the German and Italian competition in my opinion.
And I'm not entirely convinced about the ClearSight rear-view mirror that's part of the £1,190 Technology pack. Yes, it gives you a TV screen-style view of what's behind, which is useful if you have (cramped and complaining) rear-seat passengers to look past. But I find the view it gives is nowhere near as good as the actual mirror.
Finally, the fact that the front parking sensors aren't switched on automatically until you select reverse is odd. Surely they should be on from the moment you fire up? Jaguar's argument is that you don't want them going off when you're driving, but if you're that close to other cars in normal traffic, maybe you shouldn't be driving at all.
Jaguar XE P300: first report
Refreshed Jaguar XE makes good first impression on our fleet
Mileage: 1,078
Economy: 29.6mpg
It's fair to say that the XE has never quite hit the spot for Jaguar. Although it's a perfectly good saloon car in more ways than one, true greatness has always eluded it. As a result it has struggled to compete head on with the best cars of the same size on offer from Mercedes, BMW and Audi.
Last year Jaguar's bosses had some tough decisions to make regarding the future of its smallish saloon. I imagine the internal debate went something along the lines of: do we give up on it and move on, make something else, or give it one last roll? 
Fortunately, the company's strategists went for the latter option and this new, much-improved XE is the result. We're testing it here for the next six months in top R-Dynamic HSE trim, with the fruitiest engine that's available under the bonnet of an XE: the 296bhp, 400Nm, 2.0-litre, four- cylinder "Ingenium" petrol turbo.
The normal price for this model is already a somewhat eye-watering £45,835. But with an admittedly extensive range of options fitted, this rises to a full eyebrow-raising £54,125. To be fair, though, the car does look pretty stunning inside and out, what with its Caldera Red paintwork (£300), 20-inch alloy wheels (£900), sliding panoramic roof (£1,200) and Technology Pack (£1,190). 
The Tech Pack brings Jaguar's clever new ClearSight rear-view mirror, Touch Pro Duo screens, wireless phone charging and a useful head-up display that appears by magic in the windscreen – so long as you can find the right button on the steering wheel with which to deploy it, which took me a good few days.
So our new XE has all the bells and whistles and is expensive, for sure, but in the flesh it does look more imposing than before, even if it still seems a bit weedy next to the XE Project 8 in our header shot above. Then again, almost anything looks wimpy sitting beside the cartoonish supersaloon.
All the latest XE models look and feel a fair bit classier inside than before and boast far more modern technology, too. But ours does feel extra special thanks to those optional twin touchscreens and the £600 uprated Meridian 17-speaker stereo, together with the R-Dynamic HSE's already plush sporty leather trim, fine seats and well stacked standard interior. I used to climb inside an XE and think, "is that it?" – but now, I'm thinking the opposite
So far I've done just over 500 miles in the Jag, and right now I'm feeling pretty good about it – except for a couple of aspects. One, the 2.0-litre engine still feels quite tight, which is perhaps to be expected given that there are still less than 1,500 miles on the clock. Above 4,500rpm it makes a good enough noise but it doesn't feel like it's enjoying itself much. Hopefully this will change as the miles get wound into the crank and the motor starts to loosen up.
Secondly, I've already managed to put a small dink in the rim of the front left alloy, the result of a clumsy bit of parking on my part, involving a kerb that was simply higher than I thought it was. It was one of those moments when you climb out hoping there's no damage but knowing inside that there is. And now our shiny new XE with its glistening 20-inch wheels is, I'm ashamed to admit, no longer perfect in its appearance.
But the rest of the car is still in impeccable working order and I'm beginning to fall for it for all sorts of reasons. It's even managed to carry two small cats and one wife to the vets recently, which I found quite amusing; my new big cat carries two small cats and everyone – eventually – goes home happy.
I've taken it to Anglesey circuit in North Wales to give it a proper workout, too, more on which in later reports. Over the coming months we'll be finding out not only how well this top-spec XE works as a sports saloon, but also how well the Jaguar copes with the daily commute and everything else that a quick saloon should be good at.
| | |
| --- | --- |
| Model: | Jaguar XE P300 R-Dynamic HSE AWD |
| On fleet since: | August 2019 |
| Price new: | £45,835 |
| Engine: | 2.0-litre 4cyl petrol, 296bhp |
| CO2/tax: | 168g/km/£465 |
| Options: | Solid paint (£300), 20-inch alloys (£900), spare wheel (£185), sunroof (£1,200), Matrix LED lights (£600), Dynamic Handling Pack (£880), Technology Pack (£1,190), Cold Climate Pack (£445), powered tailgate (£400) |
| Insurance*: | Group: 33 Quote: £527 |
| Mileage: | 5,278 |
| Economy: | 31.8mpg |
| Any problems? | None |
*Insurance quote from AA (0800 107 0680) for a 42-year-old in Banbury, Oxon, with three points.