Used Land Rover Freelander 2 review
A full used buyer's guide on the Land Rover Freelander covering the Freelander 2 (2006-2014)
Land Rover's Freelander 2 scooped Best Compact SUV three times in a row at our New Car Awards from 2008 to 2010; in 2011 and 2012 it was runner up, which gives some idea of just how talented it is. At this point we sometimes add that as a used buy, Land Rovers can be a gamble due to patchy reliability, but a strong showing for dependability in this year's Driver Power used car satisfaction survey shows that most Freelander 2s have been trouble-free. When you throw in a smart design, an excellent cabin, a good driving experience and strong refinement, it's easy to see why the Freelander 2 is so sought after.
You don't need a big budget to upgrade your car to something more rugged in readiness for winter; there's a wealth of great-value choices on the second-hand market.
Land Rover has all-wheel drive running through its veins, and one of the most accessible and usable models in its range is the Freelander 2, which first hit showrooms over a decade ago. The question is, does it still make a good buy? 
Models covered
Land Rover Freelander 2
History
The Freelander 2 arrived in September 2006, in five-door 4WD form only. There were 3.2-litre i6 petrol auto or 158bhp 2.2-litre TD4 diesel manual options only at launch, although by April 2007 a TD4 auto had joined the line-up.
The top-spec HST went on sale in February 2008, then in April 2009 the i6 was discontinued and the TD4.e with stop/start was introduced to cut emissions from 194g/km to 179g/km. A revised Freelander 2 in September 2010 brought an overhauled interior, design tweaks and a two-wheel-drive eD4 model, plus the auto-only 188bhp SD4. Manual gearbox TD4s also featured stop/start.
Another facelift in September 2012 introduced further styling revisions, new trims (Dynamic and HSE Lux), voice control and a seven-inch infotainment system.
Land Rover Freelander 2 reviews
Land Rover Freelander 2 in-depth reviewLand Rover Freelander 2 TD4 2WD reviewLand Rover Freelander 2 TD4 auto HSE Lux reviewLand Rover Freelander 2 eD4 HSE reviewLand Rover Freelander 2 SD4 HSE reviewLand Rover Freelander 2 i6 reviewLand Rover Freelander 2 long-term test review
Which one should I buy?
It's hard to find a petrol Freelander 2, which is just as well, because fuel and road tax costs will be high. If having four-wheel drive is more important than ultimate economy, don't buy a front-wheel-drive model (eD4) by mistake. Automatics are significantly thirstier (and more costly to tax) than manual cars, but the auto suits the Freelander's easy-driving nature, so don't dismiss it.
The trim hierarchy runs S, GS, XS, Dynamic/SE, HSE, HSE Lux/HST. All models feature alloy wheels, electrically adjustable and heated door mirrors, ESP, climate control plus powered windows front and rear.GS adds reversing sensors, XS electrically adjustable front seats and cruise control, SE features navigation while HSE brings leather. 
Alternatives to the Land Rover Freelander 2
The BMW X3 and Audi Q5 are the Freelander's biggest rivals, with premium badges, posh interiors and excellent engines. You'll pay plenty for these, but there is a cheaper option – the Volvo XC60. Recently replaced with a new model, the XC60 is stylish and safe, and you'll get more for your money than if you buy German.
Partnership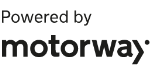 Need to sell your car?
Find your best offer from over 5,000+ dealers. It's that easy.
Alternatively you could buy Japanese, with the Toyota RAV4, Honda CR-V and Nissan Qashqai all offering frugal engines, generous equipment levels and reliability. As with the Land Rover, all these cars are five-seaters, but if you'd prefer seven seats take a look at the Nissan X-Trail or Mitsubishi Outlander, which don't have the same premium feel but do offer great value. 
What to look out for: 
Gauge faults
Fuel gauges can be inaccurate, sometimes sticking at the quarter mark even though the car is running on fumes, leading to drivers being stranded. 
Radio glitch
The radio can stay on with the key removed, flattening the battery. A software update cures this. If a clock shows in the radio display, the work has been done.
Electrics
Other glitches centre on temperamental air-con systems and faulty LCD screens, so carefully check that these are all working properly. 
Gearboxes
Clutches and gearboxes can be weak. Listen for whining when cruising, check for clutch slip when accelerating and any jumping out of gear.
Interior
While there are plenty of premium materials inside, the functional design is disappointing. Oddments space is good, the seats are plush and the carrying capacity excellent. Even with the rear seats in place there's room to stow 755 litres, which expands to 1,670 litres with the rear seats folded.
Running costs
Diesel Freelander 2s need to be serviced every 16,000 miles or 12 months; petrol models every 10,000 miles. Check-ups alternate between minor and major, at £295 and £530 for diesels but a hefty £518-£639 for petrols. While the petrol is chain-driven, the diesel unit's cambelt needs replacing every 144,000 miles or nine years.
Fresh brake fluid is required every three years (£42), while the coolant, gearbox and differential oil and auxiliary drive belt need replacing every 10 years or 150,000 miles. This service costs £900 (£1,190 for the petrol), so be wary of a Freelander 2 that's coming up to 10 years old or 150,000 miles and needs a service.
Recalls
The Freelander 2 has been recalled five times, the first in April 2008 because the sunroof guide could fail on cars built from November 2006 to January 2008.
February 2007 to May 2008 models were recalled in October 2008 as they could have a short circuit; then again two months later and once again in October 2015, with the most recent aimed at May and June 2008 models. An August 2013 campaign for cars made between January 2012 and September 2013 was due to fuel leaks.
Driver Power owner satisfaction
The Freelander 2 ranked 19th in our Driver Power 2017 used car survey, and was in the top 10 for safety, comfort, practicality and handling. But while 22nd for reliability is also great, 83rd for running costs isn't.