Used Lotus Elise review
A full used buyer's guide on the Lotus Elise covering the S2 and S3 (2000-present)
Verdict
Working out which Elise is for you can be a challenge, because there's such a vast array of derivatives. Don't get too bogged down in specifications though, because all Elises are brilliant to drive and offer broadly similar refinement and practicality. 
Newer models are made to a higher standard, but no Elise is plush – which only ensures each drive is more exciting. Despite a production run of two decades, there are relatively few used Elises available, but there are enough to go round. If you're looking for a toy for occasional use, these British sports cars are more robust than their reputation might have you believe, and they offer a great combination of driving fun and affordability.
Models covered
Lotus Elise S2/S3 (2000 - present) - Second and third-generation sports cars are a great choice for driving thrills.
Ever since Lotus built its first car in 1948, the British brand (now majority owned by Chinese company Geely) has focused purely on producing cars that are great to drive. Even its more family-friendly models in the seventies and eighties were light and agile, while its best sports cars, such as the Seven, Elan, Exige and Elise, put an emphasis on dynamic excellence, with practicality often getting little more than lip service. 
Aimed at those who wanted to turn every drive into an adventure, the original Elise made its debut in 1996, and immediately set the sports car market alight with its relative usability, fabulous handling and efficiency, thanks to its light weight. It's a formula that Lotus has stuck with ever since, with the overhauled Elise S2 arriving in 2000 and the heavily updated S3 appearing a decade later; both are just as desirable as the original.
History
The Elise S2 arrived in November 2000 with a 120bhp 1.8 Rover K-Series engine. The 156bhp Elise 111 and higher-spec 111S appeared in June 2002 with variable valve timing, alongside the 111R with 1.8-litre Toyota power; then in May 2003 the hardcore 135R arrived. 
The K-Series engine was superseded by a 134bhp 1.8-litre Toyota unit in July 2006, while the 111R became the Elise R at this point. The supercharged 218bhp SC debuted in June 2008, then in April 2010 the introduction of the Series 3 brought a redesigned nose with bigger headlights, and the standard Elise got a 134bhp 1.6-litre engine. The Elise S of January 2012 got a 217bhp 1.8-litre supercharged powerplant. Along the way there have been lots of Elise derivatives including Cup models and special editions. All are cracking to drive but some feature hardcore chassis set-ups, making them less suited to everyday use.
Which one?
The Toyota engine is less likely to give problems than the Rover K-Series unit, but any Elise that's been well cared for should be a good bet. Evidence of regular servicing by a recognised specialist is essential, along with a clear HPI check. 
Be wary of cars that have been significantly modified, but it's not necessarily a problem if it's been done correctly – although such cars are often thrashed, usually on track. If you're looking at a car that's had track time, then you should pay special attention to any crash damage, and check carefully to ensure its brakes, suspension, transmission and engine are all in good order. 
Partnership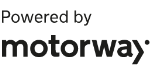 Need to sell your car?
Find your best offer from over 5,000+ dealers. It's that easy.
Some Elises have had Honda VTEC engine transplants for even more scintillating performance. These installations tend to be carried out to a high standard, but the basic Elise is so good that it's not worth paying a big premium for a Honda-engined car.
Alternatives to Lotus Elise
Built alongside the Elise, the Vauxhall VX220 is a modern classic; there were 2.2-litre and 2.0-litre turbo versions, and the latter is fearsomely fast (0-62mph in just 4.9 seconds). As with the VX220, the Elise S1 is now collectible, and while there are some issues with build quality, it can still deliver serious driving thrills. 
The other key featherweight sports car that puts dynamics above all else is the Caterham Seven. Very light and nimble, the Seven excels on great driving roads, but its lack of refinement and usability makes the Elise seem luxurious in comparison. The Alfa Romeo 4C is also worth a look, along with the Alpine A110, although these start at £35,000 and £42,000 respectively.
What to look for 
Lights 
The headlamp and foglight seals are known to perish, leading to water getting into the units and causing condensation.
Exhaust 
Some owners remove the exhaust's catalytic converter to improve performance, guaranteeing MoT failure. Avoid cars with this alteration.
Wipers 
The windscreen wiper fuses can blow when the motor develops a fault; you have to replace both the motor and fuse to fix this.
Gearbox 
The gearbox should have a smooth change, but reverse tends to be hard to select on examples fitted with the Rover K-Series engine.
Interior
No Elise is luxurious inside – not that you would necessarily expect that from a pure-blooded sports car. Examples with the optional Touring and Super Touring Packs get extra soundproofing and interior trim, although these don't reduce noise levels that noticeably. The cabin is basic, but comfortable enough even for those over six foot tall. 
Not all Elises have air-conditioning, but with the roof removed there's plenty of ventilation. The car's boot is very small – as you might expect – but can accommodate a couple of squashy bags, so a week of touring is possible, even if two people will have to be prepared for a rather tight squeeze.
Recalls
There have been seven Elise recalls so far, kicking off with one in February 2001 for cars built up to January 2001, which could suffer from fuel leaks. Faulty brake calipers and gear levers led to recalls in August 2002 and February 2006, then Lotus launched a campaign in June 2009 because some Elises left the factory with rear wheel hubs that hadn't been correctly fitted. 
The biggest action came in November 2014, when 1,258 Elises were recalled because oil cooler pipes could come adrift, soaking the tyres in lubricant  and resulting in control being lost or the engine catching fire; Elises built between May 2007 and November 2011 were affected. Faulty brakes led to a recall in September 2016, while in February 2020, 762 Elises built between May 2012 and June 2019 were called back to fix potential fuel leaks.
Running costs
All Elise S2s and S3s need to be serviced every 9,000 miles or 12 months, regardless of which engine is fitted. There are seven levels of service for each Elise, graded from A-F, each one priced differently. The cheapest service for any Elise (the A service) is £280; after this, each variant has a different price for each service. 
The ceiling for an individual service is around £750, while a typical mid-range bill is £500 or so. The Toyota engines don't have a cambelt, but the K-Series does; this should be changed every four years or 45,000 miles, for around £300. Fresh brake fluid every two years or 18,000 miles is built into official service costs, otherwise it's £55. Similarly, replacing the coolant every four years or 36,000 miles costs £150 as a standalone job, but is included in the service charges.
Driver Power owner satisfaction
It'll come as no surprise that the Elise has never appeared in the Driver Power survey, but 25 owners have left reviews with our sister title Carbuyer – and 22 of them award the full five stars. The others award either three or four stars to give an average of 4.8. Most owners can't fault the performance of their Elise; where there are any minor niggles, it's usually because of glitches with the electrics, engine or suspension.