Mazda 6
The new Mazda 6 sees of all-comers to take family car class honours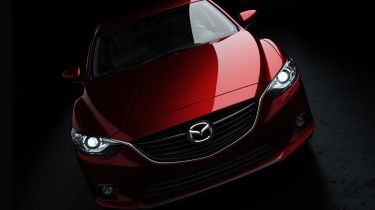 You only have to look at the cars it's beaten to gauge the brilliance of the new Mazda 6.
The Skoda Superb has no fewer than four 
of our Best Family Car prizes in its trophy cabinet, but it's been relegated to a runner's-up spot this time thanks to the excellent new 6.
Practicality is usually king in this sector, so we don't expect to see cars whose styling is good enough to turn heads drive off with the awards. But that's what makes the Mazda so exciting.
The big saloon's sleek profile, intricate detailing and muscular stance give it the kind of kerb appeal that's been lacking in this category for so long. Best of all, however, the Mazda is more than just a pretty face.
It's bigger in every dimension than its predecessor, so there's more room in the cabin than ever 
before. The load space is the only exception, being smaller than it was on the old model, but the 486-litre boot is still bigger 
than those of many of its key rivals.
We've come to expect sporty driving dynamics from Mazda, and the new 6 certainly isn't 
a disappointment in this respect. It's fun to drive, but also remarkably civilised, with impressive cruising refinement and a good range of punchy yet efficient engines.
How efficient? Well, the 148bhp 2.2-litre diesel returns an incredible official fuel economy of 72.4mpg, while CO2 emissions are just 104g/km – most superminis would struggle to match those figures. These deeply impressive statistics will also ensure that the Mazda 6 is a huge hit with emissions-savvy company car drivers.
Our choice: 2.2D SE-L (£22,595) Sport trim's bigger wheels hamper the ride, so SE-L is the way to go. The powerful but economical 148bhp 2.2D is the engine to choose.
Commended 
Kia's family car is just as attractive now as it was last year. If you want a spacious, well equipped and stylish family saloon, we can't think of 
many better-value alternatives than the Kia Optima.
Skoda Superb
Still the most practical family car around, but no longer the best – for now. Revisions are just around the corner, but the current Skoda Superb is neither clean enough nor efficient enough to take top honours here.