Porsche Cayman
The brilliant Porsche Cayman pips its big brother - the 911 – and three-time winner the Peugeot RCZ to the Best Coupe prize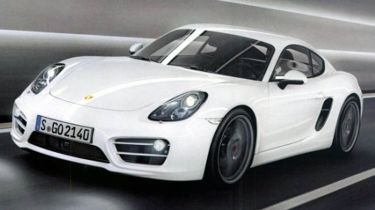 Even by Porsche's standards, the new Cayman is something special. We've come to expect scintillating performance, race-bred handling and exquisite build quality from the company's entry-level coupé, but its appeal has now been boosted further by seductive styling and surprisingly low running costs.
It's a measure of the Cayman's talents that this was one of the easiest categories for our judges to decide on: it was the panel's unanimous choice, and has ended the Peugeot RCZ's three-year reign.
Porsche's engineers know how to mix the essential coupé ingredients in the right quantities: you get incredible pace, a distinctive engine note, a well crafted cabin and head-turning design. And don't forget the precise steering, engaging chassis and huge grip.
Most buyers will opt for the smooth-shifting PDK gearbox, but we prefer the extra driver appeal of the manual and its perfectly positioned pedals.
There are only two seats, but the Cayman is easy to live with thanks to its comfort, refinement and spacious twin boots. Plus, with technology like stop-start and a coasting function, the Porsche's fuel efficiency and emissions figures put some executive saloons to shame.
OUR CHOICE: Cayman S (£48,873) 
The Cayman S can blast from 0-62mph in just five seconds – even less if you go for the PDK transmission – and it sounds, grips and stops unlike anything else that's available for the money. The standard Cayman is still a fantastic driver's car, but the S is well worth the extra cash.
Commended
Still a benchmark in so many ways, the brilliant 911 is an automotive living legend. It lives up to considerable hype by delivering a balance of intoxicating performance and everyday usability in
a stylish and highly desirable package.
Just when Toyota needed something to shout about, it came up with this. The GT 86 is an old-school coupé with its engine in the front and rear-wheel drive. Performance is modest, but so is the price – and that's all part of the charm.