Long-term test review: Mazda MX-5 RF
Final report: two-seater leaves fleet in style with a day of on-the-limit driver training
Find your Mazda MX-5
Offers from our trusted partners on this car and its predecessors...
Or are you looking to sell your car?
Advertisement
The MX-5 RF has truly impressed us over the past 12 months. Now, after my tutoring – something we would recommend to any keen driver – we have come to appreciate its talents even more. It's great-value fun.
Mileage: 5,312Economy: 41.8mpg
Sadly, the winter marks the end of our time with the Mazda MX-5 RF. Its engaging handling has been a constant source of fun, no matter where I was going, but that got me thinking about how to enjoy it even more, by working on my own skills as a driver.
That's why I took the car up to North Weald airfield in Essex for a day of tutoring from a company called Car Limits. The name just about sums up what the day-long course is all about: finding the limits of your car so that you can better understand how it behaves in hard driving.
I met with chief instructor Mark Robins, who explained that by using a huge section of the airfield we could test my Mazda's limits in safety. A key part of the track area was a long drain line, which is used as an imaginary brick wall. Go over the drain, and you'd have crashed; but of course here, you haven't.
We began the day with a braking test from 60mph. For the first run, I stood on the middle pedal as hard as I could. The Mazda's ABS kicked in and brought us to a halt, but Mark pointed out that I could do more to help. By modulating my foot on the pedal and reducing the braking force as needed, the ABS didn't come on and we stopped much sooner as a result.
This was the first of a series of eye-opening exercises. Mark's descriptions of the physics alongside the opportunity to put the theories into practice was more useful than I had expected.
Now it was time to take on the core part of the course: the high-speed corner. An access road leads out on to the huge section of tarmac, with the drain line running across the middle.
"Lift off the gas and turn in quickly but smoothly," Mark instructed me as we headed down the access road at high speed. It felt OK at first, but as I lifted off the car's back axle started to move. My instinct was to correct with the steering, but in trying desperately not to hit the imaginary wall, I'd already lost control and the car spun out. Mark smiled: this was exactly what he wanted to happen.
"Go and try again," he said, "but now I want you to do it with just one finger on the steering wheel." So again we headed into the corner at speed. This time, though, the car didn't spin; and it didn't even go near the wall.
By gripping the steering wheel hard, I wasn't in touch with what the front wheels were doing, but with just one finger, I didn't have the strength to overwhelm what the car naturally wanted to do. So that was a key lesson for me as a driver, and something I can keep working on all the time: don't grip on to the wheel too hard, and listen to the car more as it communicates back to you through the wheel.
Partnership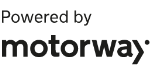 Need to sell your car?
Find your best offer from over 5,000+ dealers. It's that easy.
Although the MX-5's steering could offer a bit more feedback, I've come to be more in tune with it after 12 months running the car. We spent most of the day working on the high-speed corner, and added some of the braking techniques into the training as well. By modulating my right foot as I hit the brakes hard into the corner, I was able to dive into the bend at well over 80mph without hitting the 'wall', thanks in part to the Mazda's good pedal feel.
I came away from the course with some new skills, but also with even more love for the MX-5 RF. With its comfortable ride and strong economy, it's been great for airport runs and shopping trips alike, but its engaging handling and exciting naturally aspirated engine cemented its status as one of the best cars I've driven in a long time.
Second report: Mazda MX-5 RF
We compare the hard-top Mazda MX-5 RF to the meatier, tuned soft-top
Mileage: 4,292Economy: 41.8mpg
We've said in the past that the Mazda MX-5 has pretty much the perfect amount of power for the road. I've certainly had that thought a lot while driving our MX-5 RF over the summer. But is there a way to really test that theory?
Well, thanks to British tuner BBR GTi, we can. The brand is famous for creating tuning packs for the top-selling roadster, and its latest creation is the BBR Stage 1 Turbo. Thanks to a custom engine set-up, the BBR car beats our car's 158bhp figure handily – it has a mighty 248bhp, which is absolutely astounding in a model that weighs just over 1,000kg. BBR reckons its 0-60mph time is around five seconds, which means it's nearly as quick as the ballistic four-wheel-drive Ford Focus RS.
• Best convertible cars on sale
It's an incredible machine, and the upgrades feel natural, improving the 2.0-litre engine's power while keeping its revvy nature and engaging soundtrack very much alive. The Stage 1 Turbo kit costs £4,595 plus VAT (the total for the conversion is £5,550), which looks like pretty good value considering the extra performance it adds. But is it worth it?
That really depends on whether you're planning on using your car at a track, as I still think the standard MX-5 is better suited to road use. It's quick enough to allow you to enjoy stretching the engine without feeling like you hit the speed limit too quickly.
The standard car's power output is also well suited to the chassis, even though the firmer Sport Nav is more compliant – there's body roll through corners, and any more power might make it feel a bit unstable. As it is, though, the body movements mean the car feels alive and engaging. You can also enjoy using the slick six-speed manual gearbox more often as well, since you'll need to change down to accelerate quickly.
So I'd stick with my standard car in terms of power output, but there was one thing that the BBR reminded me of – how fast the normal soft-top MX-5's roof opens and closes. On days with unpredictable weather –  most of the summer – I've found it a pain to stop and get the RF's roof up and down, so I'll just leave it in one configuration.
The soft-top is so quick to open and close, though, that you can do it at a traffic light with plenty of time to spare. Just reach back, pull it up and click it into place, or vice versa to open it again. It's such a simple and clever system it makes the RF feel laborious in comparison.
Still, on a rainy day I'd rather be in my more refined RF model, with its retractable hard-top. I happen to think it's the better-looking car, too, with the roof up or down.
First report: Mazda MX-5 RF
Hard-top Mazda MX-5 RF roadster gets it spot-on with blend of fun, performance and practicality
Mileage: 3,820Economy: 39.5mpg
Just in time for the warm weather, I've been handed the keys to a new Mazda MX-5 RF – and I reckon it's the perfect car for a balmy British summer.
However, a weekend in the summer months here in the UK is just as likely to be hit by a thunderstorm as it is a heatwave, so it's useful to know that your car is always ready for whatever the weather throws at it.
Mazda's 'Retractable Fastback' roof – it's a folding hard-top to most of us – couldn't be a better solution to our unique seasonal weather patterns. With the hood in place, the convertible might as well be a coupe, because the metal set-up makes it feel much more grown-up inside.
The soft-top version of this car always stays nice and dry, but it's not as refined as the RF while on the move, and any leaves, tree sap or seeds that drop on to it are more of a pain to clean off the fabric.
The Mazda gets parked under a tree at my house, and most of the debris that falls on to it after a shower will just fall off once it's dry. The sap can be wiped off easily, too. The birds that live up there seem to have a grudge against the poor little MX-5, though, so I'm even more glad that I don't have to scrub at a canvas roof every week.
It's not always wet, of course, and a recent spell of hot weather means I've almost always been driving with the roof down. Since the rear window folds away as well, if you get the windows down it really does feel almost as exposed as the soft-top version, giving a similar sense of freedom that's so brilliant about roadsters and so appealing.
There are few joys in motoring like getting the roof down on a hot day on a good road, and the RF is no exception. My only problem is that because the roof is electrically operated, it is much slower to fold down (13 seconds) than in the near-instant soft-top model – even if it is a lot less effort. Still, the MX-5 does happen to get most of the other joys of motoring spot-on as well.
The six-speed manual's precise, satisfying gearshift means that every single journey in the RF is great fun. Slotting each gear into place positively, and using the responsive throttle to blip your own downshifts, is so involving. Even around town there hasn't been a dull moment in the Mazda.
Few of the new cars that I test feature naturally aspirated engines, so the free-revving 158bhp 2.0-litre unit in our car is a delight to use and a refreshing change for me. It's not as revvy as the 1.5-litre version, but it is a bit more powerful – and that extra grunt comes in useful in the slightly heavier RF.
It's still not what most people would consider to be particularly quick for a sports car, but I think it's just right for this type of vehicle. You can enjoy revving it to the red line on a public road without breaking the speed limit, and the low driving position makes it feel faster than it really is.
Mazda's engineers have got it right with the MX-5, as they seem to understand better than most that blistering performance isn't always required for a car to be genuinely fun to drive on the road.
The bits that they get right might not be at the top of the list in most marketing board meetings, but Mazda knows these points improve the car immeasurably for the customer. That matters. 
*Insurance quote from AA (0800 107 0680) for a 42-year-old living in Banbury, Oxon, with three penalty points.