"Isn't the sheer number of Mercedes models getting a little confusing?"
Deputy editor Graham Hope is struggling to make sense of Merc's ever-expanding range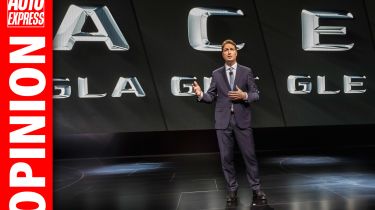 It felt a little like a school lesson, although undoubtedly it wasn't intended to do so. Mercedes marketing boss Ola Kallenius was on the company's stand at the Detroit Motor Show, explaining its new naming strategy in preparation for a blitz of new models.
Behind him, on a vast display, the letters of what the brand terms its core models – the A-Class, C-Class, E-Class and S-Class – shone brightly. That of, course, spells ACES – a bonus for Mercedes' marketing wizards.
Underneath were the SUV derivatives, which reasonably logically if you think about it, are now called GLA, GLC, GLE and GLS.
But as the niches multiply, there was another derivative stealing the headlines on the Detroit stand – the GLE Coupe, an SUV coupe which will essentially rival BMW's X6.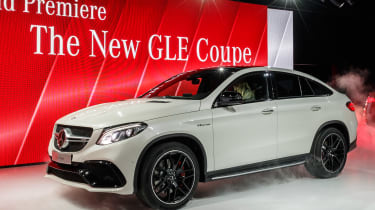 Then, of course, there's the hot version of that, which adds AMG and an S to the name to become a real alphabet soup of a proposition.
Still with me? You could be forgiven if you were beginning to lose track. And you wouldn't be alone, as at two separate press events I attended at Detroit, the first question asked by a journalist was along the lines of "Isn't the sheer number of models getting a little confusing?"
Boss Dr Dieter Zetsche was honest enough to admit that some customers are "struggling with the complexity" but added that he saw "more upside potential in expanding the portfolio" and that another 11 cars were due to join the range before the end of the decade.
It's this complexity, he argued, which has driven the new naming strategy.
• Mercedes planning Maybach SUV
Ola Kallenius was even more succinct on the proliferation of models. "We want to create a perfect car for every customer," he said.
And, of course, the sales figures would seem to back up what Mercedes is doing. Its growth rate of 12.9 per cent in 2014 was higher than any other premium manufacturer's.
But despite the success, there is clearly some concern potential buyers simply won't be able to follow what is going on. Zetsche's joke – "We'll soon have more models than there are letters of the alphabet" – betrayed a little of that.
And the fact Kallenius felt compelled to explain the strategy in front of a global audience at Detroit further underlined it.
I've no doubt Mercedes' thinking will pay off in the long term. The quality of the cars will ensure that. But I'd forgive you if, like me, you're struggling to keep track of it all.
Are you confused by the Mercedes range? Let us know in the comments below...