Nissan plots NISMO expansion with new models and markets
Nissan sets its sights on boosting NISMO's sales figures up from 15,000 per year with new segments for new customers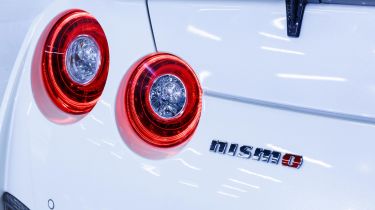 Nissan has revealed it is planning a fresh performance car product push, and will greatly expand its NISMO range over the coming years with new models for new customers. The company will plot its product offensive through the newly created NISMO Cars Business Department.
Nissan wants to push NISMO into new markets and turn the brand into a more globally recognised performance division, though it has yet to specify its new markets or indeed a timeframe.
Currently, Nissan sells NISMO tweaked cars in its native Japan, plus the Middle East, North America and Europe, which amounts to around 15,000 sales a year in total. It is hoped that the planned product offensive will boost this figure considerably.
Alongside the plan to enter more markets, we can expect more Nissan cars to receive the NISMO treatment too. Nissan says it wants its performance wing to offer a greater range of models, and will bring the NISMO badge to new segments.
Currently, Nissan's global portfolio of NISMO tuned road cars consists of the GT-R and 370Z sports cars, Juke and Patrol SUVs, plus the Note mini MPV and the Sentra saloon.
Looking at the brand's range, it could look to enter the hot hatch market with NISMO fettled versions of the new Micra and Pulsar – Nissan has offered a Micra NISMO before in Japan, and hinted at the Pulsar receiving NISMO treatment at the Paris Motor Show in 2014. Alternatively, a hot version of the firm's big selling Qashqai SUV could shape up as a rival for the upcoming SEAT Ateca Cupra.
Do you want to see Nissan produce more NISMO models? Let us know in the commnents...