The Lion King: Peugeot CEO talks future plans and new 3008
Peugeot's boss Jean-Philippe Imparato reveals future plans why the 3008 will take the brand to the next level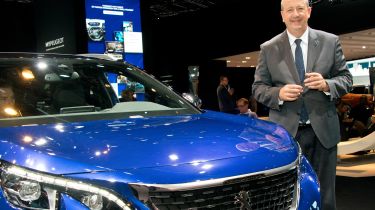 Jean-Philippe Imparato is a man who knows Peugeot inside out. He joined the PSA Group in 1989, and held area manager and regional director roles before working in both Latin America and China.
He took over running the group's dealership network, PSA Retail, in 2013 and was appointed Peugeot CEO in September – just in time to oversee the roll-out of the 3008 SUV to dealers and tell Auto Express why the future is bright for the brand.
• Building the 3008: inside Peugeot's Sochaux plant
Q&A with Jean-Philippe Imparato. Peugeot CEO
Where do you consider Peugeot is now, and where do you see it going? Will we recognise the cars of the future (10 years-plus) as Peugeots?
"Peugeot is in a very strong position – it has a rich industrial and automotive pedigree with identifiable brand values, has an ethical attitude, efficient drivetrains and a desirable design. In the future, the core values will remain essential to distinguish Peugeot product from rivals."
Are there any specific internal changes you intend to make, in order to grow the brand?
"Peugeot brand positioning is very clear and the strategic roadmap is well under way. We are now just at the beginning of our unprecedented product offensive, with one new launch per region per year and the objective to sell one out of two vehicles outside Europe by 2020.
"We are continuing to reinforce our brand, in terms of quality, new product launches and design, technologies and customer experience. We clearly focus on what the customer values. I also want to focus on delivering high quality."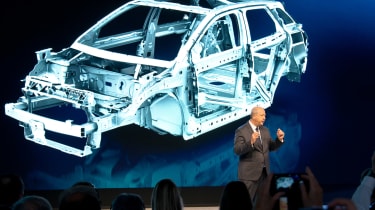 What does the new 3008 SUV represent for Peugeot? Is it more than just a new bodystyle?
"It embodies our strategy. When you look at the 3008, you realise it isn't just a question of design. This car blends the best of innovation, capability, efficiency with high levels of quality and safety in an attainable package. It shows the direction we intend to go with a strong positioning."
Is the new car a guaranteed success in such a competitive European market?
"Nothing is guaranteed, but to remain attractive and relevant, we need desirable products. After a month and a half, we have received more than 30,000 orders for the new 3008. That is the best start since the original 206 in 1998!
"Each day at the Sochaux plant [in France] we produce 560 cars and we are working hard to increase capacity to 700 units daily by the end of 2016. This rewards the efforts we started four years ago when launching the project."
Which part of the car are you most proud of? And what are you most excited about?
"I like everything on this car but there is one unique selling point for Peugeot: the futuristic i-Cockpit with its compact steering wheel giving incomparable driving sensations, an eight-inch capacitive touchscreen and a spectacular digital head-up instrument panel. You know you are in a Peugeot at a glance and it adds to the driver appeal."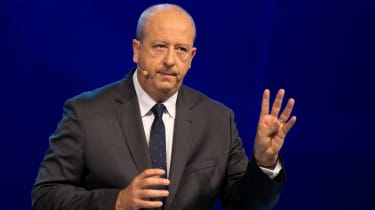 Can the new 3008's SUV body offer all the practicality the old car did?
"The 3008 SUV is all-new and everything in it is improved, from the exterior and interior design to the EMP2 platform. One unique aspect on the previous model was the split tailgate, but the all-new 3008 has a clever and lighter solution, again demonstrating the car's sophistication."
Was there anything – aside from the crossover body – that really needed changing?
"Primarily the platform. The Efficient Modular Platform 2 (EMP2) – first seen on the award-winning 308 – is stronger, better packaged, lighter and adaptable. The exterior design is more modern, evolves the design and is crafted to be even more practical, capable and durable."
How has i-Cockpit been received by Peugeot buyers and the wider industry?
"Since its introduction in 2012, we have sold over two million Peugeot cars with the i-Cockpit. The 3008 offers the improved second generation with better geometry made of a flattened steering wheel and a head-up display for a better instrumentation and road view.
"At the same time, we have added toggle switches inspired by a piano that allows easier access to essential functions to command the car. Design, ergonomics and technology meet in a single place for an incredible result, and this USP is now clearly part of our DNA."
This is an SUV, but it's not available with four-wheel drive. Might that come down the line?
"Yes – we have plans for that. For now, every model of the 3008 SUV is available with the option of Advanced Grip Control, and that provides impressive alternative 4WD capability.
"For 2019, we plan to introduce a petrol hybrid with electric motors driving the rear wheels. It will provide all-wheel drive, extending the SUV capabilities yet further."
Peugeot 3008 Special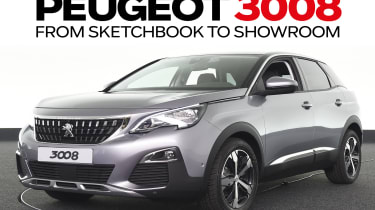 • New Peugeot 3008: in-depth guide to the new SUV
• Peugeot CEO talks future plans and new 3008
• Test of time: 3008 minutes in a Peugeot 3008• Peugeot 3008 DKR ready for 2017 Dakar rally• New Peugeot 5008 turns on the style