Peugeot 308 GTi review
The Peugeot 308 GTi is a good-looking if slightly conservative hot hatchback with a premium feel that's also fun to drive
Find your Peugeot 308
Offers from our trusted partners on this car and its predecessors...
Or are you looking to sell your car?
Advertisement
Peugeot is a car maker that's synonymous with the GTi badge, and the current 308 GTi more than justifies its name, because it delivers sporty handling and rapid straight-line performance in a practical hatchback body. It's been developed by Peugeot Sport, the motorsport division of Peugeot, so it has many years of racing and rallying in its blood, and like the 208 GTi, it is a worthy successor to a GTi dynasty that started with the 205 GTi back in the eighties.
At the moment, there's a hot hatchback arms race going on, and the 308 GTi is something of a forgotten competitor in the class. That's because it doesn't have a headline grabbing power output, four-wheel drive or any other trick features to help it stand out. But then it doesn't really need them, because it will put a smile on your face on the right road, but can also deliver family-friendly practicality when you need it.
As it uses a conventional front-wheel-drive layout, rivals for the 308 GTi include the ubiquitous VW Golf GTI, the rapid Honda Civic Type R, the sharp Renaultsport Megane and the Golf's close relations, the SEAT Leon Cupra and Skoda Octavia vRS. Elsewhere, the Hyundai i30 N is a fantastic debut for the Korean firm in the class, while the Ford Focus ST has just gone off sale as Ford introduces the all-new Focus to market, and the Vauxhall Astra VXR is the old stager of the class.
Power for the 308 GTI comes from Peugeot's 1.6 THP turbocharged four-cylinder engine. This is the same unit found in the 208 GTi, but here it's the 270PS version with 266bhp. It also uses a six-speed manual gearbox - there's no auto option to spoil driver involvement - while lower, stiffer suspension and a limited-slip diff are included to boost the car's grip and handling. The makeover when compared to the standard 308 is subtle, especially when compared to GT-Line variants of the 308, although you can add the Coupe Franche two-tone paint job to give the GTi a unique look, with the rear third of the car painted black to contrast with the front.
The 308 GTi only comes in a five-door hatchback body (there's no 308 SW GTi), and while there was a lower powered 247bhp version offered at launch, there's the single variant available now, with prices starting at around £29,000.
The Peugeot 308 GTi is a hidden gem in the hot hatch market. It offers plenty of fun for the enthusiast driver, even if its performance is shaded by more powerful rivals. It's not without its quirks, including an unusual i-Cockpit dashboard layout that some drivers may not get along with, and while it's comfortable and roomy up front, the 308 isn't quite as practical as a VW Golf. The boot is big but a little awkward, and the back seats are cramped.
It makes up for a lack of power through being lighter than most competitors, and feels agile on the road as a result. Grip is excellent too, and the ride quality is decent for the level of performance on offer.
Engines, performance and drive
The 308 GTi isn't the punchiest on paper, but performance is vigorous and the chassis both nimble and supple
The 308 was one of the first Peugeots to use the brand's EMP2 scalable platform, but for this GTi hot hatch version the set-up has been tweaked by Peugeot Sport to deliver sharper, more focused handling and, importantly, inject a greater sense of fun into the experience.
Partnership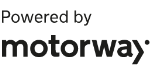 Need to sell your car?
Find your best offer from over 5,000+ dealers. It's that easy.
This stems from the 11mm lower ride height when compared with its regular stablemates, while there are plenty of additional engineering details over the standard 308 that set the GTi model apart.
The weight saving comes about courtesy of relatively lightweight 19-inch alloys, while the 308's big Alcon brakes are lifted from the firm's now-retired RCZ R coupé and teamed with sticky Michelin Pilot Super Sport tyres for strong stopping power. There's also a Torsen limited-slip differential to improve traction.
Some of the 308's rivals have clever front differentials, although the Peugeot misses out on a dual-clutch gearbox. However, for some driving enthusiasts that works in the 308's favour, because the six-speed manual draws you closer to the car and that engine.
The brakes are mighty and have good feel, while the steering is quick, thanks in part to the 308's small steering wheel. It's better in this GTi than the regular 308, because the increased track width, sticky tyres and firmer suspension mean that there's enough grip for the chassis to keep pace with your inputs. It's also nicely adjustable with a lift of the throttle mid-corner.
The trade-off for this agility and steering response in the 308 is a firm ride. You feel suspension and wheel movements more violently, but they're still rounded off with a plush edge over most surfaces; only potholes really clonk through the chassis.
This focus does mean that there's more road noise and less comfort on a long journey, but it's far from unbearable and on the right road the 308 is an entertaining and involving car.
Engines
Despite also offering a lower-power 247bhp engine at launch, there's now only one option in the 308 GTi. On brand-new cars you'll find a 266bhp 1.6-litre four-cylinder unit that's been massaged with Mahle lightweight racing pistons, higher fuel injection pressure and a twin-scroll turbocharger.
Although the 308 is down on capacity compared with its 2.0-litre hot hatch rivals, it actually produces more power, at 268bhp. The capacity shortfall does mean the Peugeot's 330Nm of torque is less than the competition, but a weight advantage of around 200kg helps to compensate for this. 
To extract the Peugeot's maximum performance you have to rev the 1.6-litre turbo, but it's a pleasure to do so. It really starts coming alive at around 4,500rpm and ramps up strongly to its 6,000rpm power peak. However, even if you don't want to thrash it there's still enough urgency lower down in the rev range.
The gearbox isn't a weak link next to its rivals, either. It's not the nicest-shifting unit, but it doesn't obstruct progress. Instead, its shifts punctuate the enjoyable assault from the engine as it revs hard towards its limiter for a turbo engine.
With the limited-slip differential helping traction, the 308 GTi accelerated off the line to 60mph in an impressively rapid 6.0 seconds when we tested it, which is pretty good for a front-wheel drive manual hot hatch. In-gear performance was good, too, with the Peugeot accelerating between 50 and 70mph in fifth in 4.2 seconds.
MPG, CO2 and Running Costs
Fuel economy is respectable if you take it easy, and the C02 figures are good for business users
The Peugeot 308 range is pretty efficient across the board, and the GTi model doesn't fare too badly either. It'll emit 139g/km of CO2, which makes it a more efficient company car than many of its hot hatchback rivals - in comparison, the Golf GTI has emissions of 144g/km.
Fuel economy will very much reflect your driving style, which is true for any performance model, but the officially quoted 'combined' mpg figure of 47mpg gives the Peugeot plenty of potential for frugal motoring. Servicing should be affordable too, and with a power output that's not as monstrous as some plus a chassis that's light on its feet, the 308 GTi should hopefully eat fewer tyres and brake pads than other rivals. 
Insurance groups
An insurance group rating of 34 is reasonably competitive for the class, but still means sizeable premiums – especially for young drivers. For comparison the 2.0-litre VW Golf R is also group 34, while the Golf GTI is group 29.
Depreciation
In spite of its obvious charms, the Peugeot 308 GTi struggles to find buyers against many of its higher profile hot hatch rivals when new. This relative lack of demand translates to hefty depreciation at resale time, and your new £28,000+ car may be worth as little as £9,000 after three years and 30,000 miles. You would expect a VW Golf to do a little better than that.
Interior, design and technology
The Peugeot's quirky i-Cockpit design won't appeal to all, but the model is well equipped and good looking
The 308 was launched in 2013 and received a mild facelift in 2017 with a more obvious front grille, tweaked headlamps and a revised bumper. You'd be a bit of an anorak to notice, though. The standard five door hatchback is generally considered pretty if a little understated, and the GTi version doesn't go to town with the flashy styling mods like some of its more ostentatious rivals. The most obvious giveaways to the GTi's status include sporty bumpers, a rear diffuser and twin exhaust pipes, but there's also a gloss black chequered grille, and exclusive 19-inch alloy wheels with red painted brake calipers peeping out from behind them. 
Inside you get a full-grain leather wheel with red stitching, GTi bucket seats with Alcantara trim – including a massage function – and a special GTi instrument display. 
Those who find this all a bit, well, unobvious, will doubtless opt for the special Coupe Franche paint option. This exterior colour scheme combines red or blue in a two-tone combination with black rear-quarters, and is applied by hand in a special workshop, which is why it costs around £1,300 to add it.
Sat-nav, stereo and infotainment
Peugeot offers a 9.7-inch touchscreen as standard, with DAB, sat-nav with TomTom traffic info, three years' connected services for features such as details of nearby fuel stations, and lots of smartphone tech.
This system was updated for the revised 308 in 2017 and now includes Apple CarPlay and Android Auto, which is useful, because while the nav is good, the processing capacity of the unit could be higher. It lags behind your inputs when doing the simplest of tasks. 
However, the smartphone connectivity doesn't resolve one of the Peugeot's main problems. The climate control is integrated into the touchscreen unit, so if you want to change the temperature or the fan speed, you have to come out of what you're doing with the display, which is frustrating and potentially distracting when you're on the move.
Otherwise, the infotainment screen's graphics are acceptable and the touchscreen's size and positioning in the dash are good.
Practicality, comfort and boot space
Good up front, less so in the back, while the boot is roomy if awkwardly shaped
While the standard 308 comes as both a five-door hatchback and an SW estate model, the GTi is only available as the former – and there's no 'sporty' three-door option anywhere in the line-up.
The five-door body provides plenty of accommodation for passengers in the front, although as already mentioned the driving position can feel odd at first. You need to set the steering wheel low to be able to view the instruments, and if you can't be doing with that, then reading the dials can be an issue.
That said, the sports seats are comfortable, and the general interior ambience is good. The touchscreen looks great but is a bit fiddly – as it controls all the car's functions from radio and sat-nav to the air-con and phone connectivity.
Standard equipment is good too, so you can enjoy climate control and cruise control, plus parking sensors and an electric parking brake that removes the need for a bulky lever. Overall, we'd say the 308 GTi has a pleasingly premium feel. Storage space isn't so good though, as the glovebox is tiny due to the bulky fuse box. 
Size
Surprisingly, the 308 is one of the smallest cars in its class. It's a full 100mm shorter than a Ford Focus, for example, and more than 200mm shorter than a Mazda 3. One of the benefits is a highly competitive kerb weight, but you do pay a price in rear seat practicality. 
Leg room, head room & passenger space
There's plenty of room up front in the Peugeot 308, but whether you're comfortable depends how well you're prepared to adapt to the i-Cockpit set-up. Headroom is fine at the front and rear – except on models equipped with the panoramic glass roof option. Leg and knee room in the rear is not that impressive, however. 
Boot
Rear seat space is limited, and Peugeot has focused on offering plenty of boot space instead. You get a spacious 470 litres rising to 1,185 litres if you want to fold the rear bench down. Unfortunately, it's not as practical as it sounds, because the boot is awkwardly shaped.
Reliability and Safety
Good Euro NCAP crash test scores and decent owner feedback suggest the 308 should not be problematic
The 308 was crash tested by Euro NCAP in 2013 and it scored impressively, bagging the full five stars. Adult protection was awarded 92 per cent, child safety 79 per cent, and pedestrian protection was rated 64 per cent.
The roster of standard safety equipment includes Emergency Braking Assistance, tyre pressure sensors and a speed limiter, while optional safety packs include such features as Lane Departure Warning and Lane Keeping Assist, Blind Spot Monitoring and even Speed Limit Recognition – albeit beware if you're relying on the cruise control to match vehicle speed to the posted limits, as it happens after you've entered the new speed zone. 
From the reliability standpoint the 308 has fared pretty well in our Driver Power surveys, with decent build quality reported.
Warranty
Peugeot offers a standard three-year warranty across its line-up, but only the first two years come with unlimited mileage. As soon as you pass the two-year mark a 60,000-mile limit comes into play for the third year. 
Servicing
Service intervals are long, with the GTi needing a check-up only every 20,000-miles. It means owners shouldn't be unduly troubled by the schedule.