Peugeot 308 GTi vs VW Golf GTI vs Skoda Octavia vRS
Does the revamped Peugeot 308 GTi have what it takes to blow away the Volkswagen Golf GTI and Skoda Octavia vRS?
As hot hatchbacks have become ever more powerful, offering as much oomph as some out-and-out sports cars, prices have risen inevitably, too.
There are a handful of these models that have resolutely remained affordable, though, while also advancing performance, comfort, practicality and efficiency. So they deliver exactly what a hot hatchback should.
The facelifted 308 GTi by Peugeot Sport is one example, featuring some styling tweaks and an updated infotainment system like the regular model to make it more usable, without affecting the engaging chassis and performance that made its predecessor a hit.
If you've got around £30,000 burning a hole in your pocket, or alternatively a £3,000 deposit and the monthly budget to afford one of these cars, the trio we've assembled here are the answer to the question 'how can I go as fast as possible for my money?'. However, the manual-only 308 GTi might have its work cut out against the new, DSG auto box-equipped, Volkswagen Golf GTI Performance and Skoda Octavia vRS 245, both of which deliver ruthlessly effective pace.
All three models in this test boast big brakes, clever differentials and focused chassis technology, having recently been updated and honed to deliver maximum driver thrills and ability without much compromise. Which is the best solution? 
Peugeot 308 GTi
| | |
| --- | --- |
| Model: | Peugeot 308 GTi 1.6 THP 270 by Peugeot Sport |
| Price: | £28,590 |
| Engine: | 1.6-litre 4cyl turbo, 268bhp  |
| 0-60mph: | 6.0 seconds |
| Test economy: | 34.6mpg/7.6mpl  |
| CO2: | 139g/km   |
| Annual road tax: | £140 |
Some subtle revisions to Peugeot's most focused family hatchback have seen it come back with the potential to beat Volkswagen's updated Golf GTI and the Skoda Octavia vRS in their most aggressive specifications. So has Peugeot improved what it needed to with this £28,590 308 GTi?
To extract the Peugeot's maximum performance you have to rev the 1.6-litre turbo, but it's a pleasure to do so. It really starts coming alive at around 4,500rpm and ramps up strongly to its 6,000rpm power peak. However, even if you don't want to thrash it there's still enough urgency lower down in the rev range.
The gearbox isn't a weak link next to its rivals, either. It's not the nicest-shifting unit, but it doesn't obstruct progress. Instead, its shifts punctuate the enjoyable assault from the engine as it revs hard towards its limiter for a turbo engine.
With the limited-slip differential helping traction, the 308 GTi accelerated off the line to 60mph in an impressively rapid 6.0 seconds for a manual, making it the quickest car here. In-gear performance was good, too, with the Peugeot accelerating between 50 and 70mph in fifth in 4.2 seconds.
The brakes are mighty and have the nicest feel, while the steering is quick, thanks in part to the 308's small steering wheel. It's better in this GTi than the regular car, because the increased track width, sticky tyres and firmer suspension mean that there's enough grip for the chassis to keep pace with your inputs. It's also nicely adjustable with a lift of the throttle mid-corner.
The trade-off for this agility and steering response in the 308 is a firm ride. You feel suspension and wheel movements more violently, but they're still rounded off with a plush edge over most surfaces; only potholes really clonk through the chassis.
Partnership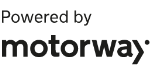 Need to sell your car?
Find your best offer from over 5,000+ dealers. It's that easy.
This focus does mean that there's more road noise and less comfort on a long journey, but it's far from unbearable and on the right road the 308 is the most entertaining and involving car of the three on test.
Testers' notes: "Updates to the infotainment are the main changes, while some styling tweaks have kept the GTi looking fresh. Coupe Franche paint still splits opinion, yet the car's core is unchanged and is as good as ever." 
Volkswagen Golf GTI
| | |
| --- | --- |
| Model: | Volkswagen Golf GTI Performance 2.0 TSI DSG 5dr |
| Price: | £31,505 |
| Engine: | 2.0-litre 4cyl turbo, 242bhp  |
| 0-60mph: | 6.1 seconds |
| Test economy: | 33.7mpg/7.4mpl  |
| CO2: | 144g/km |
| Annual road tax: | £140 |
The Golf GTI is an iconic hot hatchback, and after more than 40 years it's returning here in Mk7.5 form to take on the updated Peugeot 308 GTi.
This DSG-equipped five-door Performance model costs from £31,505 (or £30,335 with a manual gearbox, to match the 308), so while it's more expensive than the Peugeot by quite some margin, is it worth it?
In the dampers' Comfort setting the GTI rides imperfections in the road relatively sweetly. Heftier bumps are more noticeable due to our car's £990 19-inch alloys, but in the most part the Golf handles poor surfaces well, filtering out all but the harshest intrusions.
It still feels sporty even in this mode, with plenty of grip and great steering response, although, sadly, the VW lacks the Peugeot's steering feel. On the road, selecting Sport erodes some of the car's comfort without adding any more involvement. The steering weights up, too, and the DSG box will hold on to gears for longer, but with the adaptive dampers fitted Comfort should be your default preference. (There's also an Individual mode, so you can tailor the set-up to your liking; the Skoda has a similar setting.)
Yet you can still exploit the engine's eagerness; traction is strong thanks to the GTI Performance's differential. The VW scrabbles for grip off the line at first and doesn't have the 308's traction. The diff isn't quite as aggressive, but the more subtle character suits the Golf's everyday, all-rounder approach.
Despite its power deficit to the Peugeot, the Golf recorded a respectable 6.1-second 0-60mph time at our test track; just a tenth slower than the 308. It was helped by the DSG box, which handles gearchanges nicely in auto mode. Take manual control using the steering wheel paddles, though, and the shifts aren't as snappy as we expect from VW's DSG units, slurring a little at high revs under full throttle. Keep your foot down and there's a rewarding soundtrack, with a nice, gruff tone from the GTI's twin-exit exhaust.
While you might not notice the Performance model's extra 15bhp over the standard GTI on the road, you'll feel the effect of that diff and the brakes that deliver plenty of stopping power, although the pedal feel isn't as nice as the Peugeot's. 
Testers' notes: "The standard GTI gets a 227bhp version of the engine in this car. It still offers strong performance, but loses the bigger brakes and the front diff that make this car work so well as a performance model."
Skoda Octavia vRS
| | |
| --- | --- |
| Model: | Skoda Octavia vRS 245 2.0 TSI DSG Hatch |
| Price: | £28,985 |
| Engine: | 2.0-litre 4cyl turbo, 242bhp  |
| 0-60mph: | 6.4 seconds |
| Test economy: | 33.5mpg/7.4mpl  |
| CO2: | 146g/km |
| Annual road tax: | £140 |
Skoda's Octavia vRS 245 offers performance to match its rivals here with the promise of even more practicality. At £28,985 in DSG hatchback form (or £27,595 with a manual box) it's also keenly priced, so can its combination of attributes lead it to victory? 
The extra length in the Octavia's wheelbase compared with the Golf and the fast steering of the Peugeot mean the Skoda isn't as agile as either of its rivals.
However, this is all relative. Point the vRS down a twisty road and drive it hard and you'll be impressed at the level of performance and composure on offer from a family hatchback of this size.
Still, the steering isn't as communicative as the 308's and with a larger-feeling steering wheel compared with even the Golf's, it feels a little slower, meaning you have to work it ever so slightly harder and/or faster to get the Octavia to turn.
It does at least mean it's a relatively relaxing car to cruise in, despite its driver-focused set-up, and while the extra length in the wheelbase might compromise agility marginally over its shorter hatchback rivals here, it does mean the Skoda's body seems to be more composed over bumps.
In Comfort mode the dampers deal with rough roads fairly well, although on standard 19-inch wheels you still feel poor surfaces. This is more pronounced if you select the Sport setting, where the Octavia's body control is also tighter. However, it feels harsher in this mode than the mechanically similar Golf.
In a straight line there's very little to split them, though. While the Skoda was three tenths slower than the VW from 0-60mph, taking 6.4 seconds, its in-gear times were broadly identical to the VW's, yet traction is similar thanks to that VAQ front differential. It's not as aggressive as the 308 GTi, but you can feel it working to your advantage on tighter country roads where you're on and off the throttle.
Testers' notes: "The Skoda's £279 two-year servicing pack is good value given this is a performance hatchback. The Golf costs £288, while the Peugeot's £13-per-month package makes it more expensive to maintain."
Verdict 
First place: Peugeot 308 GTi
By the narrowest of margins the 308 GTi pips the Golf due to its superior performance, greater grip and agility, and bigger boot. The facelift is minor and the infotainment improvements don't address the system's main flaw. But it's still the most involving car here, with the highest performance limits that don't impact its usability, which counts most in a hot hatch.
Second place: Volkswagen Golf GTI
The quality of the finish means the Golf GTI will be a lovely hot hatch to live with. Yet even as a manual, it's costlier to buy outright and on PCP, and doesn't immerse you in the driving experience like the 308, while the VW lacks the Peugeot's practicality even if its infotainment set-up is much better. Running costs take more of a back seat here, but there isn't much to split these three, either. 
Third place: Skoda Octavia vRS
The Octavia vRS is the most versatile option of the trio, but its bigger body means it doesn't feel quite as agile as its rivals, which is a big factor in a driver's car. Performance is on par with the Golf, but it doesn't ride quite as nicely, even on adaptive dampers. Although it's cheaper to buy than the VW, it'll be slightly costlier to run. With four stars, third place is still a strong result here. 
Other options in this category... 
Ford Focus ST-2 Mountune 275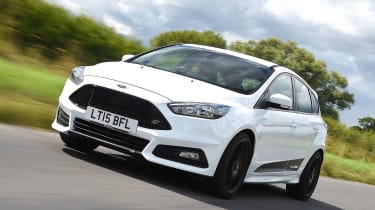 Price: £27,310Engine: 2.0-litre 4cyl, 271bhp
The Focus ST might be showing its age, but it's still a great driver's car, made even better by Mountune's £1,395 271bhp upgrade. The chassis can easily take the extra power, but best of all, it doesn't void your warranty.
Hyundai i30 N Performance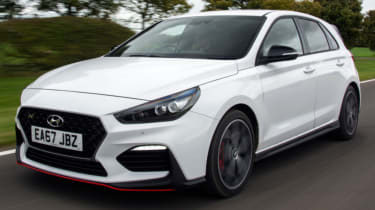 Price: £27,995Engine: 2.0-litre 4cyl, 271bhp
Hyundai's first effort at a proper hot hatch is closely matched to the Peugeot, with a similar level of power, a manual gearbox and a clever diff. The i30 N is a brilliant, practical performance car that's packed with character and worth a look. 
Figures
| | | | |
| --- | --- | --- | --- |
|   | Peugeot 308 GTi 1.6 THP 270 by Peugeot Sport | Volkswagen Golf GTI Performance 2.0 TSI DSG 5dr | Skoda Octavia vRS 245 2.0 TSI DSG Hatch |
| On the road price/total as tested | £28,590/£30,750 | £31,505/£35,364 | £28,985/£30,975 |
| Residual value (after 3yrs/36,000) | £11,976/41.9% | £15,025/47.7% | £13,075/45.1% |
| Depreciation | £16,614 | £16,480 | £15,910 |
| Annual tax liability std/higher rate | £1473/£2,947 | £1,687/£3,375 | £1,609/£3,218 |
| Annual fuel cost (12k/20k miles) | £1,875/£3,124 | £1,925/£3,208 | £1,936/£3,227 |
| Insurance group/quote/road tax cost | 36/£697/£ 140 | 33/£506/£140 | 29/£768/£140 |
| Cost of servicing | £13 per month (3yrs) | £288 (2 services) | £279 (2 services) |
|   |   |   |   |
| Length/wheelbase | 4,253/2,620mm | 4,268/2,626mm | 4,670/2,680mm |
| Height/width | 1,457/1,804mm | 1,482/1,799mm | 1,448/1,814mm |
| Engine | 4cyl in-line/1,598cc | 4cyl in-line/1,984cc | 4cyl in-line/1,984cc |
| Peak power/revs  | 268/6,000 bhp/rpm | 242/5,000 bhp/rpm | 242/5,000 bhp/rpm |
| Peak torque/revs  | 330/1,900 Nm/rpm | 370/1,600 Nm/rpm | 370/1,600 Nm/rpm |
| Transmission  | 6-spd manual/fwd | 7-spd DSG/fwd | 7-spd DSG/fwd |
| Fuel tank capacity/spare wheel | 53 litres/repair kit | 50 litres/repair kit | 50 litres/£100 |
| Boot capacity (seats up/down) | 470/1,309 litres | 380/1,270 litres | 590/1,580 litres |
| Kerbweight/payload/towing weight | 1,205/585kg/N/A | 1,415/550/1,600kg | 1,390/542/1,800kg |
| Turning circle | 10.4 metres  | 10.9 metres  | 10.5 metres  |
| Basic warranty/recovery | 3yrs (60,000)/1yr | 3yrs (60,000)/1yr | 3yrs (60,000)/1yr |
| Service intervals/UK dealers | 20,000 miles (1yr)/283  | Variable/223 | Variable/135 dealers |
| Driver Power manufacturer/dealer pos. | 13th/9th | 14th/20th | 2nd/5th |
| NCAP: Adult/child/ped./assist/stars | 92/79/64/81/5 (2015) | 94/89/65/71/5 (2012) | 93/86/66/66/5 (2013) |
|   |   |   |   |
| 0-60/30-70mph | 6.0/4.8 secs | 6.1/4.5 secs | 6.4/4.8 secs |
| 30-50mph in 3rd/4th | 2.5/3.3 secs | 2.5/3.7 secs | 2.4/3.6 secs |
| 50-70mph in 5th/6th/7th | 4.2/5.2 secs/N/A | 5.3/7.0/9.2 secs | 5.2/6.9/9.1 secs |
| Top speed/rpm at 70mph  | 155mph/2,800rpm | 154mph/1,800rpm | 155mph/1,800rpm |
| Braking 70-0/60-0/30-0mph  | 45.2/31.7/9.7m | 44.4/32.7/8.9m | 48.7/35.2/9.7m |
| Noise outside/idle/30/70mph | 73/52/66/73dB | 71/51/61/71dB | 72/51/62/73dB |
| Auto Express econ (mpg/mpl)/range | 34.6/7.6/403 miles | 33.7/7.4/371 miles | 33.5/7.4/368 miles |
| Govt. urban/extra-urban/combined | 34.9/57.6/47.1mpg | 34.4/54.3/44.8mpg | 34.0/53.3/44.1mpg |
| Govt. urban/extra-urban/combined | 7.7/12.7/10.4mpl | 7.6/11.9/9.9mpl | 7.5/11.7/9.7mpl |
| Actual/claimed CO2/tax bracket | 189/139g/km/26% | 194/144g/km/27% | 195/146g/km/28% |
|   |   |   |   |
| Airbags/Isofix/park sensors/camera | Six/yes/yes/yes | Seven/yes/yes/£265 | Seven/yes/yes/£375 |
| Auto box/stability/cruise control/AEB | No/yes/yes/no | Yes/yes/adaptive/yes | Yes/yes/yes/yes |
| Climate control/leather/heated seats | Yes/part-leather/no | Yes/£1,750/yes | Yes/no/yes |
| Met paint/LED lights/keyless entry & go | £1,300/yes/yes | £570/yes/£365 | £380/yes/£400 |
| Sat-nav/USB/DAB radio/Bluetooth | Yes/yes/yes/yes | Yes/yes/yes/yes | Yes/yes/yes/yes |