Porsche 718 Cayman GT4 vs Renault Megane R.S. Trophy-R
Hardcore Porsche 718 Cayman GT4 and Renault Megane R.S. Trophy-R lock horns in track showdown
Is a Porsche Cayman sports car really going up against a Renault Megane family hatchback in an Auto Express twin test? It's a fair question, but look closer. These aren't the normal Cayman and Megane; this is a battle between two of the most hardcore, track-focused cars around: the Porsche 718 Cayman GT4 and the Renault Megane R.S. Trophy-R.
Both have been developed from lesser versions, with the engineers given the task of making the best-handling car they possibly can to attract buyers who care deeply about driving. They're special, limited-edition models that build on decades of road car and motorsport heritage from their respective brands, and they carry nameplates – GT4 and Trophy-R – that enthusiasts know are reserved only for the very best.
Interestingly, they're also closely aligned on price, because the top Trophy-R version comes with some very special wheels and brakes that go some way to justifying its premium price. But unlike with most of our road tests, price really isn't the key factor here; it's all about how the cars drive and make you feel. Read on to find out.
Porsche 718 Cayman GT4
| | |
| --- | --- |
| Model: | Porsche 718 Cayman GT4 |
| Price:  | £75,348 |
| Engine: | 4.0-litre 6cyl petrol, 414bhp  |
| 0-60mph:  | 4.7 seconds |
| Test economy:  | 23.0mpg/5.1mpl  |
| CO2:  | 249g/km |
| Annual road tax:  | £465 |
The GT4 stands out from the rest of the 718 Cayman range thanks to its aggressive bodykit and rear wing, but the most important changes are under the bodywork. At £75,348, it's more than £30,000 more expensive than the entry-level Cayman.
Design & engineering
Those huge changes mean the extra cash isn't just justified, it even seems like good value. There's a totally new engine mounted just ahead of the rear axle: a naturally aspirated 4.0-litre flat six (replacing a turbocharged 2.0 or 2.5-litre flat four in the normal and S models) developed from the unit used in the flagship Porsche 911.
The lack of a turbo here isn't a downside, though, and keen drivers will be pleased to hear this engine is capable of revving to 8,000rpm. It produces 414bhp at a lofty 7,600rpm, and there's a six-speed manual gearbox sending power to the rear wheels. It's the dream layout for many enthusiasts. Plus, with strut suspension at the front and rear, and six-piston front brakes, the GT4 is set up to deliver the agility and response you'd expect of a true driver's car.
Ceramic-composite brakes are available as an option, just like on the Megane. They cost £5,597, and are designed for track days rather than use on the road, because they resist fade even better.
Porsche Active Suspension Management and Porsche Torque Vectoring including a limited-slip differential are both standard. As well as the electronically adjustable dampers, enthusiasts can mechanically tweak the suspension's toe and camber angles, as well as the anti-roll bar set-up, to tune it for track use. The mechanical limited-slip differential helps improve drive out of tight bends; this bit of kit is key for track cars and the Renault features one, too.
Another key option for track fans is the £2,778 Clubsport package, which adds a half roll cage and six-point seatbelts, although it's only available if you also choose to add the £3,788 bucket seats. The interior is suitably upmarket, and unlike some track-focused models, it still includes creature comforts, such as sat-nav and climate control.
Driving
From the moment you drop behind the wheel of the GT4 it feels right. The driving position is superb, something which is key to any sports car. The Megane has been adapted from a family hatchback, so it's a little more compromised in this respect.
Partnership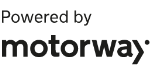 Need to sell your car?
Find your best offer from over 5,000+ dealers. It's that easy.
Select first and it's also obvious that Porsche's six-speed manual transmission is beautifully precise and requires a minimum of movement but a little bit of effort to snick the lever between ratios with a wonderfully mechanical feel.
The steering gives a similarly wonderful connection to the car and the process of driving. It's weighty and solid because there's an extraordinary level of grip to tap into, and while it's not the last word in feel, compared with other sports cars it's one of the most communicative set-ups of any model on sale today. You know instantly when it shifts into understeer or oversteer, because the GT4's chassis balance is also beautiful. With the engine in the middle and such little mass, it feels superbly agile and eager to turn. Grip through the corner and traction on the way out are superb; you have to work hard to unstick it, but when you do, the GT4's delicacy comes into its own and you can exit corners with a little opposite lock and indulge.
It's a firm car, but the 718's suspension beautifully controls body and wheel movement so there's very little roll and plenty of stability. Bumpy B-roads do make the Porsche hop around a little, but on smoother surfaces like tracks it's supreme.
The engine is wonderful, too. It loves to rev and really comes alive beyond 5,000rpm, with a flat-six howl that encourages you to push it to the red line. Filters in the exhaust mean it's a little quiet at lower revs, but the motor is a joy to extend.
While these cars aren't all about straight-line performance, with more power the Porsche had the measure of the Renault from 0-60mph, even if the turbocharged Trophy-R's grunt helped it assert an advantage in gear. But it's how the engine and gearbox, and every other element of the package, work so well together that makes the GT4 so great to drive.
Practicality
The GT4 is just as practical as lesser Caymans, with 150 litres in the front boot and 270 litres available under the rear hatch, although the Clubsport pack's half cage means it's slightly more difficult to load items around. All 718 Caymans are two-seaters, the same as the Trophy-R (but not the regular Megane R.S.), yet the Renault has more room for kit if you're a track-day regular.
Ownership
These cars are stripped-back in terms of safety kit, although both still have comprehensive ESC set-ups, even if they can be disabled fully to really get an idea of both models' balance. With strong brakes, sticky tyres and impressive traction control systems, they're safe and easy to drive on track.
Running costs
The GT4 has 20-inch Michelin Pilot Sport Cup 2 245 and 295-section front and rear tyres, at around £300 each, while the Megane's 245-section Bridgestone Potenza S007 tyres will cost around £170 each.
We recorded 23.0mpg in the Cayman and 24.1mpg in the Megane, but expect economy in the teens during a track session. If you spend a lot of time on track think hard about choosing composite brakes on both models; they will be much more expensive to replace once worn than normal steel discs and pads.
Testers' notes: "It's such a pleasure that Porsche kept the GT4 manual-only because the six-speed box is perfect and immerses you in the action. Porsche's PDK transmissions are good, but its manuals are great.
Renault Megane R.S. Trophy-R
| | |
| --- | --- |
| Model: | Renault Megane R.S. Trophy-R Nürburgring Record |
| Price:  | £72,140 |
| Engine: | 1.8-litre 4cyl petrol, 296bhp  |
| 0-60mph:  | 5.6 seconds |
| Test economy:  | 24.1mpg/5.3mpl  |
| CO2:  | 180g/km   |
| Annual road tax:  | £465 |
With the Nürburgring Record pack included, the RenaultSport Megane Trophy-R costs £72,140, bringing it to within a whisker of the GT4. Our test car in these pictures doesn't have the £12,000 carbon-fibre wheels fitted, but we've got extensive experience of this model, so it's the one we're testing here. Without options, the Trophy-R is £51,440.
Design & engineering
The high price seems out of place initially; after all, this is still closely related to a basic Renault Megane family hatch. But look closer at the spec and the cost starts to make more sense, then go for a drive and it really clicks.
RenaultSport has left the engine alone, which is a stark contrast to the Cayman GT4. The 1.8-litre four-cylinder turbo unit develops 296bhp, the same as the lesser Trophy model. Yet the hardcore R version has been stripped back to cut weight, which means performance is better. The most obvious saving is the removal of the rear seats (there's a strut brace and storage for tyres instead), but the Akrapovic exhaust, composite bonnet and thinner glass all save weight as well. Models on carbon-fibre wheels have less unsprung weight at each corner, which has more impact on handling.
Other Megane models feature four-wheel steering, which has been a bit hit-and-miss in the past for us, but it's not present here and there's a bespoke rear set-up that is unique to this version instead, saving even more weight and providing more predictable handling as a result.
Manually adjustable dampers from Ohlins plus geometry changes on the entire suspension set-up mean the Trophy-R is rather different under the skin to a normal Megane R.S.
Like the Porsche, there's a mechanical limited-slip differential and a manual gearbox, although, of course, the Renault is still front-wheel drive.
The stripped-out interior means that it's not as refined as a normal Megane, but the Sabelt seats provide a sporty feel, and there's enough equipment inside such as sat-nav (although it's a smaller unit to save even more weight), smartphone connectivity, plus cruise and climate control to keep trips on the road to and from track days relatively relaxed.
Driving
A firm suspension set-up means the Trophy-R is bouncy at low speed. This is also the case with the normal Megane R.S., and the Trophy-R is similar to its stablemate in the way it smooths out imperfections much better as you increase speed. Over rough roads it's firm but composed, and reacts quickly to bumps.
The steering is weighted nicely, but it can't match the precision and feedback that the set-up in the Cayman provides. Messages relayed back to the driver through the steering wheel don't have the Porsche's clarity, but there's still enough precision to give you confidence in placing the car.
One of the Trophy-R's strongest points is its grip; there's so much bite from the front tyres that the hatch loves to be thrown hard into each bend. You have total confidence that the car won't wash wide, and you can even bring the Trophy-R's rear end into play to tighten your line. It transitions its weight beautifully and feels totally natural and predictable in doing so. It's a contrast to the standard Megane R.S., because that model's rear-steer set-up can make it feel a bit unpredictable at times.
The Megane Trophy-R feels genetically linked to its predecessors, the 275 Trophy-R and the R26.R, because these range-topping cars all have an incredible balance of grip and adjustability that places them among the best driver's cars of all time. The Trophy-R doesn't feel out of place even next to the Cayman on track. The incredible grip and excellent damping mean it feels as special as the Porsche in corners and it gets better the harder you drive it; it's only the powertrain that holds it back against the GT4.
The 1.8-litre engine is sound – the Akrapovic exhaust gives it plenty of character even if it isn't as cultured aurally – but it can't compete with the howl of the GT4's six-cylinder motor. Plus the manual transmission is frustrating next to the superb set-up in the Cayman. It's not as precise, the throw is a bit long, and the shift quality feels a little vague.
Still, the Renault's turbocharged engine means it's more forgiving if you pick the wrong gear coming out of a corner. The Trophy-R was actually faster than the more powerful GT4 in our third-gear test from 30-50mph, which showed its grunt.
Practicality
Officially, the Megane's boot capacity is 434 litres, but there's actually much more space than that in the back because there are no rear seats.
There's enough room to store a set of wheels and tyres on the concave plastic back bench, but it's not as practical as a normal Megane with rear seats. Yet  the boot is very roomy for a two-seat track car.
Ownership
Renault finished in 19th place in our Driver Power 2019 satisfaction survey, which was in the bottom half of the 30-strong list of manufacturers. The Megane has a five-star Euro NCAP crash rating, though.
Running costs
Both cars are likely to hold their value extremely well; previous versions of the Trophy-R and GT4 have both become collector's cars due to their limited-run, enthusiast-focused nature. Our experts predict that the Cayman will lose £29,416 and the Megane will shed £36,698 after three years or 36,000 miles, but we reckon those are conservative estimates.
Testers' notes: "The Nürburgring Record pack denotes the spec of car that set the front-wheel-drive hot hatch record around the German track with seven minutes 40.1 seconds. Brembo carbon-ceramic brakes on this car cost £9,000."
Head-to-head on track
Taking to a circuit shows the strengths of these hot models
Porsche 718 Cayman GT4
Our in-gear tests revealed that these two cars aren't as far apart in terms of performance as you might expect, although there are some caveats. For example, the Cayman needed 3.7 seconds to go from 30-50mph in fourth gear, yet the less powerful Megane took 3.5 seconds to do the same. Similarly, the Porsche required 4.6 seconds to go from 50-70mph in fifth, while the Renault took 4.3 seconds.
You'll be using all of the revs available in each gear on track, making these times more of a footnote than anything else. As a track car the Cayman GT4's performance limits are greater; after all, it lapped the Nürburgring in seven minutes and 28 seconds. The Nürburgring Record pack Megane with its carbon-fibre wheels and ceramic brakes is the current front-wheel-drive record holder at the circuit, with a time of seven minutes and 40 seconds. It's a surprisingly small gap.
Renault Megane R.S. Trophy-R
The Megane R.S. Trophy-R weighs 130kg less than the standard Trophy model, which is a big part of why it's much more engaging to drive and faster on a track. The main weight reduction comes from the removal of the Trophy's rear-wheel steering components, which saves 32kg and creates a more predictable, enjoyable driving experience.
Ditching the rear seats has also cut 25.3kg, while the carbon-composite bonnet and lighter alloys shave another 8kg each. If you go for the £12,000 carbon-fibre wheels, the saving is 16kg. Fixed bucket seats cut 7kg each, so that's 14kg less in total, and these seats provide a lot of support. This is important when you're throwing the car around on track. They can only be adjusted back and forth, but they're nice and low so the driving position is not bad for a hatchback-derived track car.
Verdict
First place: Porsche 718 Cayman GT4
It's easy to run out of superlatives when talking about the Cayman GT4. As a driver's car it's close to perfect, with one of the sweetest engines around matched to a sublime transmission, a beautifully balanced chassis and super-sweet steering. Its driving position is spot on, the cabin is luxurious, the brakes are mighty, and it's even comfortable on the road. It justifies its price wholeheartedly.
Second place: Renault Megane R.S. Trophy-R
The Megane Trophy-R comes second here, but it's still one of the most rewarding, exciting and impressive cars we've ever driven. It looks expensive at first glance, but the quality of the engineering here is every bit a match for its rival's. Its hugely involving driving experience gets better the harder you push the Renault. There's so much depth here, and it's only held back by a poor gearshift.
Other options in this category...
Alpine A110S
Price: £56,810
Engine: 1.8-litre petrol, 292bhp
The Alpine A110S uses a version of the Trophy-R's engine mounted transversely in this mid-engined two-seater. It's lightweight, so performance is very strong, and the Alpine is a delight to drive. The new S version promises to be better on track than the standard model.
Caterham Seven 620R
Price: £53,640
Engine: 2.0-litre petrol, 310bhp
A high budget lets you get into one of the most extreme track models. The Seven is one of the most exciting cars around and caters for track-day fanatics. This range-topping version is one of the most visceral and exhilarating cars we've ever driven.
Figures
| | | |
| --- | --- | --- |
|   | Porsche 718 Cayman GT4 | Renault Megane R.S. Trophy-R Nürburgring Record |
| On the road price/total as tested | £75,348/£94,506 | £72,140/£72,140 |
| Residual value (after 3yrs/36,000) | £45,932/61.0% | £35,442/49.1% |
| Depreciation | £29,416 | £36,698 |
| Annual tax liability std/higher rate | £5,576/£11,151 | £3,739/£7,478 |
| Annual fuel cost (12k/20k miles) | £2,943/£4,906 | £2,809/£4,682 |
| Insurance group/quote/road tax cost | 44/£974/£465 | 37/£683/£465 |
| Servicing costs | N/A | £449 (3yrs) |
|   |   |   |
| Length/wheelbase | 4,456/2,484mm | 4,364/2,672mm |
| Height/width | 1,269/1,801mm | 1,445/1,874mm |
| Engine | Flat six/3,995cc | 4cyl in-line/1,798cc |
| Peak power/revs  | 414/7,600 bhp/rpm | 296/6,000 bhp/rpm |
| Peak torque/revs  | 420/5,000 Nm/rpm | 400/3,200 Nm/rpm |
| Transmission  | 6-speed man/rwd | 6-speed man/fwd |
| Fuel tank capacity/spare wheel | 64 litres/repair kit | 50 litres/repair kit |
| Boot capacity (litres) | 150/270 (front/rear) | 434 litres |
| Kerbweight/payload | 1,420/330kg | 1,306/350kg |
| Turning circle | 11 metres | 10.3 metres |
| Basic warranty (miles)/recovery | 3yrs (unlimited)/3yrs | 3yrs (60,000)/3yrs |
| Driver Power manufacturer/dealer pos. | N/A | 19th/26th |
| NCAP: Adult/child/ped./assist/stars | N/A | 88/87/71/71/5 (2015) |
|   |   |   |
| 0-60/30-70mph | 4.7/3.7 secs | 5.6/4.6 secs |
| 30-50mph in 3rd/4th | 3.0/3.7 secs | 2.2/3.5 secs |
| 50-70mph in 5th/6th | 4.6/5.5 secs | 4.3/5.6 secs |
| Top speed/rpm at 70mph  | 188mph/N/A | 158mph/2,550rpm |
| Braking 70-0/60-0/30-0mph  | 43.0/29.6/10.1m | 44.2/31.4/11.1m |
| Auto Express econ. (mpg/mpl/range) | 23.0/5.1/324 miles | 24.1/5.3/265 miles |
| WLTP combined mpg | 25.7mpg | 34.9mpg |
| WLTP combined mpl | 5.7mpl | 7.7mpl |
| Actual/claimed CO2/tax bracket | 284/249g/km/37% | 271/180g/km/37% |
|   |   |   |
| Airbags/Isofix/parking sensors/cam | Four/£126/£362/£825 | Four/no/yes/yes |
| Auto box/lane-keep/blind spot/AEB  | No/no/no/no | No/no/no/no |
| Clim./cruise ctrl/leather/heated seats | £539/£228/£1,242/£294 | Yes/yes/no/no |
| Met paint/LEDs/keyless/pwr tailgate | £632/£1,397/no/no | No/yes/yes/no |
| Nav/digi dash/DAB/connected apps | Yes/no/yes/yes | Yes/yes/yes/yes |
| Wireless charge/CarPlay/Android Auto | No/yes/no | No/yes/yes |