New Porsche Macan 2.0 2022 review
Has more power, suspension tweaks and a cabin overhaul transformed the entry-level Porsche Macan into one of the very best family SUVs?
Find your Porsche Macan
Offers from our trusted partners on this car and its predecessors...
Or are you looking to sell your car?
Advertisement
Verdict
Porsche continues its incremental upgrades to the Macan range, making it as appealing as it ever was. In terms of ride and handling, it's in a class of one in the SUV segment, while the quality and tech impresses hugely, too. The only downside to this entry-level model is its engine – more power has been added, but it still lacks the character that we'd hope for from a Porsche. Is it the best Macan in the range? No, but it's still a very well-rounded SUV.
Approach the entry-level Macan from the point of view of a Porsche purist and there might be quite a lot to make you recoil in horror. Not only is it a tall SUV with plenty of space for five inside, but it's one that is powered by a 2.0-litre, four-cylinder engine. 
But those purists shouldn't worry too much, because even when the formula seems somewhat questionable, Porsche rarely seems to miss. That's very much the case here; while its targets are Alfa Romeo Stelvios and BMW X3s rather than McLaren GTs and Ferrari F8s, there is much more to this lowest rung in the Porsche crossover than a cynical cash grab, even for those who truly enjoy driving.
Following the latest round of updates, Porsche has found a little room for improvement, too. Starting inside, the changes are focused on improving day-to-day life, courtesy of the brand's latest infotainment system. The 10.9-inch widescreen display's interface looks sharper and responds faster than ever, and is easy to work through thanks to large tile icons for major functions on its home page. Some fans now might also spot that the steering wheel has been lifted from the 911 (it's every bit as wonderful to hold as it looks) and a few new interior colour options. 
Also new this time around is the centre console. While we often bang on about how the tactility of a physical button will trump a touch sensitive control every time, the Macan almost took things too far previously, because the area surrounding the gear selector was button heavy to the point of confusion. That's all changed in the latest version, because those functions have been streamlined into a smaller array of touch controls. It makes it easier to figure out what you want to press, even if with fewer functions, that wide console looks almost bare. On balance, it's neither better nor worse than before, just different. 
From the outside, there's not much to separate the old Macan from new; the front grille area has been tweaked, with the three intake elements separated by body coloured trim on the entry-level model. On the top spec GTS model, the whole section is black. 
This test car's Gentian Blue paint and optional gold 20-inch wheels (19-inch items are standard) give off strong vibes of the Renault Clio WIlliams, and comparisons to an iconic hot hatchback don't end there.
In terms of ride, handling and agility, the Macan feels closer in character to a modern performance hatchback than a high-riding SUV. It starts with the steering; although not exactly tingling with feel, it's very precise, while the way it loads up when turning into a corner feels so natural and progressive. 
Partnership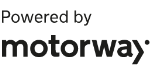 Need to sell your car?
Find your best offer from over 5,000+ dealers. It's that easy.
The grippy nose of the Macan is more than willing to live with that responsive steering, too. There's so little body roll that you wonder if you're really in a car that's 1.6 metres tall, and the damping is so slick that it doesn't get fazed in the slightest by mid-corner bumps – it just hits them and shrugs them off. This gives you the confidence to make little throttle adjustments without fear of the car lumbering uncontrollably on its springs.
Achieving this without the aid of adaptive dampers might make you wonder if the ride comfort will suffer, but there's not a bit of it. It is towards the firmer side of the SUV spectrum, but it's significantly smoother than the back-breaking response of BMW's M Division SUVs, yet still much more engaging to drive. 
If there is one thing that lets the experience down, however, it's that engine. The 2.0-litre turbo has been tweaked to churn out 20bhp more than before for a total of 261bhp. It certainly isn't slow, with 0-62mph taking 6.4 seconds (or 6.2 with the optional Sport Chrono pack). But driven alongside the six-cylinder unit in the Macan S, it misses the mid-range muscle that helps the four driven wheels bite into the road and slingshot the Macan out of a corner. 
More relevant to most buyers is that missing out on 114bhp and 120Nm of torque relative to the S means that it doesn't feel as effortless in everyday driving as the more potent models. It lacks character, too; the noise is rather flat and dull beside the creamy tones offered by the bigger engines up the range.
That shortfall in power means more downshifts are needed from the seven-speed automatic to keep up the pace, but that just highlights how good the PDK setup really is. It responds instantly to a flick of either steering wheel-mounted paddle when you ask for manual control, and when left to its own devices it moves off from a standstill smoothly and without any fuss. It is, without any hint of exaggeration, flawless.
While it might sound like we're being down on the engine, there is good reason. Prices for the base Macan start from £48,970, but the S costs only £5,660 more for a powertrain that feels much more like a Porsche should.
It makes financial sense to stretch to the S, too. It holds on to a staggering 70 per cent of its value after three years - six per cent more than the (still impressive) figure of the base model.
Standard equipment is generous enough, with the likes of LED headlights, a powered tailgate, cruise control, and climate control all standard, but tick fancy options like full leather upholstery (£2,247), 20-inch wheels (£1,902-£2,436) and a BOSE surround sound system (£834) and it's easy for the costs to stack up.
| | |
| --- | --- |
| Model: | Porsche Macan |
| Price:  | £48,970 |
| Engine:  | 2.0-litre 4cyl turbo |
| Power/torque:  | 261bhp/400Nm |
| Transmission: | Seven-speed dual-clutch automatic, four-wheel drive |
| 0-62mph:  | 6.4 seconds |
| Top speed:  | 144 mph |
| Economy/CO2:  | 28.0mpg/228g/km |
| On sale: | Now |