Best car rental sites 2023
We reveal where to find low costs and maximum convenience with a hire car
With many motorists feeling the pinch as the cost of living increases, selling your car and renting one when you need it has a growing appeal. There's no need to insure or tax the car or pay clean air zone bills.
There are dozens of hire-car providers from global players to local firms. For some, nearby availability will be key while for others, ease of booking online with a well known name will appeal. 
So which is the one to turn to when you decide owning a car is no longer for you, or that business trip is better done by plane and hiring a vehicle when you arrive? We put eight to the test to find out the high-performing hirers.
How we tested them
We've focused on the big players who major on daily rentals and business trips on a per-day basis. We looked for daily rental costs for a city car collected from Birmingham airport to ensure we could compare like with like, plus travel hubs have good public transport links. 
Charges for insurance waivers and additional or young drivers were also considered. A large number of rental locations, plus an easy-to-use website both earned extra points.
Verdict
Enterprise was the standout performer and it takes our Best Buy. We liked the website and its costs were competitive across the board, while the sheer number of locations makes it an obvious choice. Hertz came very close, but a £37.50 young-driver supplement lost it ground. 
It was a close call for third place, but National's website was just a little easier to use, with peripheral information easier to come by than on Alamo's.
Enterprise 
Hertz
National
Reviews
Enterprise Rent-a-Car
When it comes to costs, Enterprise is in a class of one. While it's a few pounds more expensive to hire a city car, in this case a Fiat 500 or similar, additional driver fees of £18.33 for airport collections and £15.60 elsewhere were joint lowest. And while excess protection still means you'll pay £100 in the event of a claim, the cover costs just £20. 
We found Enterprise's website one of the easiest to use, taking as little as four steps to book a car. Car delivery and collection are free as long as it's not to or from an airport, and with 420 branches, the company has greater nationwide coverage than any rival here.
Book your next Enterprise rental car by clicking here
Hertz
With 347 branches in the UK, Hertz comes a close second to Enterprise for coverage. The cost for hiring our city car, in this case a Kia Picanto or similar, was only a few pence more than Enterprise, but extra and young driver fees totalling £52.50 cost it the win. 
Hertz isn't strong on delivery and collection, either, with a £25 each-way fee only open to Gold Plus members – and from just seven locations. It can't be booked online, either. But the firm clawed back ground with the easiest-to-use website here.
Partnership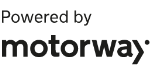 Need to sell your car?
Find your best offer from over 5,000+ dealers. It's that easy.
Book your next Hertz rental car by clicking here
National
National's website is quick for booking, but you'll need to hunt for the costs for additional or younger drivers. Booking a Toyota Aygo or similar costs about £10 more than the cheapest, but the additional and young driver charges – and the £20 to limit the insurance excess to £100 – match sister brand Enterprise. 
National doesn't offer delivery or collection, and has only 40 branches. But its Car Club scheme might appeal to younger drivers, with an age limit of 19 – the lowest here.
Book your next National rental car here
Alamo
It's a mixed set of results from Alamo, primarily because its website seems rooted in its US homeland. It's hard to find UK-specific information, and the terms used for classes, such as Intermediate SUV or Compact Elite, are unusual. 
But there's no doubting the value, with a test-best daily fee for a Toyota Aygo or similar, while its £18.72 charge for an additional driver is competitive. There's no fee for youngsters driving an Aygo, either. It's just a shame there's no delivery option and the £19.91 waiver doesn't cut the excess to zero if there's a claim. Just 40 UK branches is surprisingly few for such a big brand.
Book your next Alamo rental car here
Europcar
Costs hurt Europcar's performance here, with a Fiat 500 or similar costing a heavyweight £92.48, and surcharges for an additional driver and younger driver totalling £53. But there's still plenty to recommend elsewhere, because the company's minimum age of 22 is the second lowest here, and the cost to reduce the excess to zero is a not-outrageous £30.24. 
Delivery costs vary, but our sample addresses proved competitive, starting at £10. There are only 111 UK branches, though, which is several steps behind the best. The website is slick and easy to use, too, but there's no getting away from the basic rental costs.
Book your next Europcar rental car here
Avis
Price: £84.91
Rating: 3/5 stars
Contact: avis.co.uk
Avis proved to be decidedly mid-table in terms of its basic rental costs. A Hyundai i10 or similar will set you back £84.91 per day, and combined additional and young-driver charges come to a total of £59.32. Things head south when you consider that the Avis Inclusive scheme, which cuts the insurance excess to zero, bumps the price to £102.92. 
Delivery fees vary, because they could be just £10, but it's £1 per mile over 20 miles. The biggest problem is with the website itself, which requires you to input all your details again if you hit the back button, and there's a continual hard sell for add-ons, which is frustrating.
Book your next Avis rental car here
Budget
With a rental fee of just over £80, and competitive costs of £12.99 for additional drivers and £32.50 for younger drivers, Budget was on course for a decent result, despite only having 37 locations. 
But the side was let down by the company's website. It was unclear on the cost to reduce an insurance excess to zero, although on further investigation, like Avis, it costs £19.01 per day. We resorted to phoning Budget's call centre on several occasions, and were cut off or played an automated message saying there was no one to answer. If we had been genuine customers, we'd have ended up looking elsewhere.
Book your next Budget rental car here
Sixt
Price: £101.98
Rating: 3/5 stars
Contact: sixt.co.uk
When it comes to prices, Sixt finishes stone dead last in this test, and by quite some margin. A Fiat 500 or similar will set you back £101.98, £9.50 more than the next most costly. The £15.99 price for an additional driver is competitive, but a 21-year-old will be charged an additional £94.80 to get behind the wheel. Sixt has the youngest age limit, but it comes at a steep cost. 
The brand's 79 locations around the UK mean it's better than some of its rivals here, but a lack of collection and delivery for private customers, plus a website that's no better than average for usability prevents a better performance overall.
Book your next Sixt rental car here
Have you recently hired a car from any of the companies above? Let us know about your experience in the comments below...