Used Renault Twingo review
A full used buyer's guide on the Renault Twingo covering the Twingo Mk3 (2014-date)
The original 1992 Renault Twingo was a brilliant piece of design that was never brought into the UK officially. The MkII did come here, but it didn't sell very well because it wasn't distinctive enough in an overcrowded sector. So when the Twingo MkIII arrived, Renault made sure that it really was different.
Produced in conjunction with Smart (which sold a very similar car as the ForFour MkII), the third-generation edition marked a return to form for the Twingo, with its eye-catching exterior design and clever interior packaging, both helped by the fact that the engine was tucked away in the rear, under the boot floor. But sadly Renault's efforts were once again in vain, because the Twingo MkIII failed to be the success that the firm had hoped for.
Models covered
Renault Twingo Mk3 (2014-date) - Quirky city car is well priced and surprisingly versatile.
History
The Renault Twingo MkIII arrived in UK dealers in September 2014 with a choice of 69bhp SCe70 (999cc three-cylinder) and 89bhp TCe90 (898cc three-cylinder turbo) petrol engines. Buyers could choose between four models: SCe70 Expression; SCe70 Play; SCe70 stop/start Dynamique; and TCe90 stop/start Dynamique Energy. A TCe90 Dynamique S range-topper was added to the range in January 2015.
Up to November 2015 all Twingos came with a manual gearbox, but from this point there was a £900 auto option. This EDC (Efficient Dual Clutch) was offered only on the TCe90 Dynamique and Dynamique S. An Iconic special edition was also launched, based on the Dynamique in SCe70 and TCe90 forms; this would return in September 2017. The last development was the December '16 arrival of the GT, with a 109bhp TCe engine.
Which one should I buy?
The TCe90 engine feels a lot perkier than the SCe70, so unless you're doing only local urban journeys we'd opt for the former every time. Only the less powerful engine was offered with entry-level Expression trim, which came with a two-speaker DAB radio, Bluetooth, remote central locking, electric front windows and 15-inch steel wheels.
Buy a TCe90 and you'll automatically get at least Dynamique trim, which brought air-con, cruise control, electrically adjustable and heated door mirrors, 15-inch alloy rims, plus a leather-trimmed steering wheel. The Dynamique S adds 16-inch alloys, part-leather trim, plus sportier interior and exterior design details.
The GT also has automatic headlights and wipers, rear parking sensors, 17-inch wheels, privacy glass, climate control and recalibrated suspension, along with variable-ratio power steering for a sportier drive.
Alternatives to the Renault Twingo
Smart's ForFour MkII is the same car as the Twingo MkIII. Its cabin and styling are a little funkier, but little else separates them. More conventional city-car choices include the Kia Picanto and its Hyundai i10 cousin, which have a big-car feel and come packed with kit if you avoid entry-level models. Top-spec cars even get a heated steering wheel.
The Volkswagen up!, SEAT Mii and Skoda Citigo are three versions of the same car that arrived back in 2012, yet they're still desirable thanks to their relatively roomy interiors, excellent build quality and zippy 1.0-litre engines. The Citroen C1, Peugeot 108 and Toyota Aygo are three more city cars that are essentially the same; they're all plentiful, top value and cheap to run.
What to look for
Steering
Partnership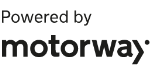 Need to sell your car?
Find your best offer from over 5,000+ dealers. It's that easy.
Racks on early Twingos could creak when turning, especially in hot weather. This is annoying, but isn't dangerous.
In-car tech
The R-Link infotainment can be erratic, with the DAB radio and Bluetooth connections dropping out occasionally.
Air-conditioning
This system can reportedly suffer from leaks, so check the set-up carefully to ensure it blows both hot and cold.
Spare tyre
With the engine located in the back of the Twingo, there's nowhere for even a space-saver spare wheel to be kept. Tyre foam is included instead.
Interior
Although the Twingo's cabin isn't lavish by any stretch of the imagination, it's reasonably well put together. The dash is nicely laid out, all the controls are easy to use, and all-round visibility is good.
Where it really scores points, though, is with its versatility. The front passenger seat folds flat so you can carry long loads, and the back bench also folds to give a 980-litre total carrying capacity. With all the seats in place this shrinks to only 219 litres, though, which is not helped by the engine sitting under the boot floor. There are just four seatbelts and head restraints, too, and rear space is tight even for the two adults who can sit there.
Prices
Check out the latest used prices for the Renault Twingo on our sister site Buyacar.
Running costs
All Twingos need to be serviced every 12 months or 12,000 miles, whichever comes first. Costs vary from dealer to dealer, but as a rule of thumb you should expect to pay around £190 for an oil and filter change, £60 for the spark plugs to be replaced, £49 for a new cabin (pollen) filter and £34 for a replacement air filter.
Once a Twingo reaches its fourth birthday it's eligible for discounted maintenance, with services alternating between minor (around £139) and major (around £209); the latter includes an oil and filter change along with fresh air and cabin filters. New brake fluid is needed every three years or 72,000 miles at £69, and the TCe90's drivebelt costs £115 to replace. There's no set schedule for this, so keep an eye on its wear to know when it needs changing.
Recalls
Renault has issued a total of seven recalls for the Twingo MkIII since the model was launched six years ago. The first three campaigns all came in March 2015, with two both affecting 393 cars that had faulty seatbelt buckles. The third, meanwhile, involved 1,115 Twingos which left the factory with faulty software that could lead to the car accelerating of its own accord. Three months later, in June 2015, Renault issued another recall because poor welding on 1,022 Twingos could lead to the suspension failing.
The rear spoiler separating from the car led to two separate campaigns being launched in May 2017, aimed at a total of 5,623 Twingos built up to December 2016. The most recent recall came in November 2017, because of faulty front suspension castings. These could potentially fail while the car was being driven.
Driver Power customer satisfaction
Although we run new and used Driver Power surveys each year, you have to go all the way back to 2016 to find the Twingo's one-off appearance. Then, the titchy Renault scored 66th place out of 150 entries. The Twingo's saving grace was its ultra-low running costs, but worryingly the build quality, ease of driving, seat comfort, in-car tech, ride quality and practicality were all at or near the bottom of the table.
Verdict
The third-generation Twingo wasn't a sales success, and its sole appearance in our Driver Power survey in 2016 indicates it didn't delight those who opted for it. For us to recommend it over its rivals here would be pretty odd, but the Renault can still be worth a look if you do your homework. While it trails its class in many respects, the Twingo is agile and nippy, reasonably well equipped if you avoid base models, surprisingly roomy and versatile for such a small car, and well priced. The Twingo also looks distinctive, but there's no escaping the fact that owners aren't impressed by this Renault's comfort levels or build quality. Ultimately, if you're considering buying a Twingo, be sure to do it with your eyes open.