New Rolls-Royce Black Badge Ghost 2021 review
While the new Rolls-Royce Black Badge Ghost is just as great as the standard car, it also offers a level of customisation that will appeal to many buyers
Find your Rolls-Royce Ghost
Offers from our trusted partners on this car and its predecessors...
Or are you looking to sell your car?
Advertisement
Verdict
The Black Badge Ghost is every bit as comfortable and beautifully finished as the regular car, but it stops short of delivering a quantum leap dynamically, since to do so would be to take the model beyond the brand's comfort zone. Buyers drawn in by the different approach to finishes and customisation - and there will be plenty of them - are unlikely to care much about this.
For many, Rolls-Royce remains an iconic brand built on sophistication, luxury and a subtle-yet-imposing road presence. But the British firm has been quietly building up an alter ego over the past five years through its Black Badge editions - 'subversive' models, designed to appeal to the sort of customer who might buy a regular car and then turn to a tuner or customiser to bling it up, or de-chrome it down.
In simple terms, Rolls would much rather build you a vehicle to this spec at its Goodwood factory, and earn the increased margin on it. And on many vehicles, Black Badge now accounts for more than a third of the company's sales; on the Cullinan SUV, it's north of 40 per cent. So Rolls stitched a Black Badge version into the development of the latest Ghost - and now we've had a chance to try it, on UK roads but under cover of darkness.
The reason for the evening test is simple: the car had yet to be revealed when we got behind the wheel, and Rolls reasoned that running the Black Badge Ghost around the Midlands under moonlight was as good as any wrap-based disguise.
Here, then, is what you get for your money - anywhere north of £300,000, by all accounts, and comfortably beyond £400k if you start playing around with the extraordinary freedom of the commissioning process (you can bet you'll be encouraged to do so).
The Ghost's 6.75-litre V12 engine has been retuned to produce 592bhp and 900Nm, gains of 29bhp and 50Nm respectively, and the ZF eight-speed automatic gearbox has been recalibrated. There's also a new profile for the car's Planar Suspension, with more voluminous air springs, and tweaks to the four-wheel steering and four-wheel drive system.
In addition, there's a new 'Low' button on the gear selector stalk that switches the new exhaust to a more vocal setting, forces the gearbox to change ratios twice as quickly and makes all 900Nm of torque available from just 1,600rpm. It's as close as a Rolls will ever get to Sport mode, in other words and while the company doesn't quote performance figures here, it should trim a few tenths of a second off the standard Ghost's 0-62mph time of 4.8 seconds.
As you might expect, there's a plethora of new materials and finishes outside and inside the car as well. Buyers can choose any colour - including picking a shade from Rolls' own 44,000-strong palette - but most will opt for what the company is calling the "car industry's darkest black", formed from 45kg of paint.
The clincher for many Black Badge clients, apparently, is the extension of the dark theme to the Spirit of Ecstasy and the front grille; these items get an extra chrome electrolyte during the plating process, giving a darker finish, one hundredth of the width of a human hair, to the stainless steel. Black Badge Ghosts also get bespoke 21-inch wheels that incorporate carbon-fibre barrels.
The cabin, meanwhile, features a unique finish that incorporates carbon and metallic fibres in a diamond 'weave', and there are subtle differences in the treatment of everything from the champagne cooler to the clock. These are the sort of detailed differences, inside and out, that give prospective clients a banker's draft-inducing buzz.
Partnership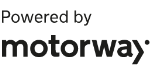 Need to sell your car?
Find your best offer from over 5,000+ dealers. It's that easy.
We tried the Black Badge Ghost on a closed test road first, where Rolls encouraged us to exploit its improved body control and feel the increased urgency of 'Low' mode. Sure enough, it showed impressive agility for a car weighing 2.5 tonnes, resisting body roll and completing rapid changes of direction without much fuss.
It's fast, too; standing starts in 'Low' mode are almost comically brisk, as long as you keep your foot far enough down on the throttle to ensure that the gear changes are performed at maximum speed (it only happens when the right-hand pedal is at 90 per cent and above). The V12 engine definitely has a more noticeable note too, although it's still a Rolls we're talking about here, so don't expect the thudding, NASCAR-esque rasp of an AMG.
On the road, mind you, it's hard to see how you'd really get the time and space to use this extra breadth of ability. The Black Badge Ghost is accomplished, fast, composed and comfortable - a proper demolisher of cross-continent journeys - but then, these are all traits shared with the regular model. And as with that car, it's the sheer amount of road area that you're occupying that gets in the way; on all but the widest A-roads, you'll be acutely aware of how close your wheels are to the centre line - and how much stopping distance you'll need if you meet oncoming traffic on narrower routes.
So, for all the engineering tweaks, what you're left with here is a car whose appeal lies not in being a dynamically transformed Ghost, but rather a subtly different edition that opens up an alternative path for customisation and commissioning. Rolls may call this approach 'subversive' but in truth, it probably says a lot about increasing numbers of the brand's clients, and their vision of what a luxury car really is.
| | |
| --- | --- |
| Model: | Rolls-Royce Black Badge Ghost |
| Price: | From £300,000 (est) |
| Engine: | 6.75-litre twin-turbo V12 petrol |
| Power/torque: | 592bhp/900Nm |
| Transmission: | Eight-speed auto, four-wheel drive |
| 0-62mph: | 4.5 seconds (est) |
| Top speed:  | 155mph (est) |
| Economy:  | 17.9-18.6mpg |
| CO2 emissions: | 347-359g/km |
| On sale: | Now |