SEAT can't make electric cars cheap enough, says brand R&D boss
SEAT can only introduce EVs when it becomes affordable to do so, while the design boss confirms the Cupra brand's looks will move decisively away from its parent marque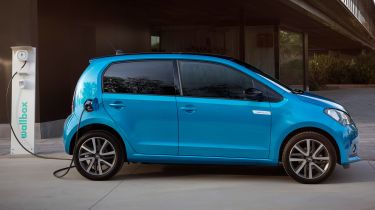 The future of SEAT has been a hot topic of discussion since the launch of upmarket sister brand Cupra in 2018. But according to the man responsible for research and development for both brands, the future of the older of the two Spanish marques is tied closely to the falling costs of electrification, and that for now the firm is 'concentrating' on Cupra.
On a glitzy evening in Barcelona this week, Cupra unleashed a blitz of new models including a compact electric concept called UrbanRebel, an all-electric SUV called Tavascan and a new mid-size hybrid SUV called Terramar. Attendees were also given a glimpse of facelifted versions of the Born electric hatch, the Cupra Leon and Formentor, all of which will be on roads before 2025. It all contrasts starkly with a SEAT brand that has yet to launch a bespoke EV, and has revealed just three new cars since 2020: facelifted versions of the Ateca and Arona SUVs, and the latest Leon. 
SEAT and Cupra CEO Wayne Griffiths has promised that an electric future is planned for SEAT, but according to R&D boss Dr. Werner Tietz, it can only happen when the cost of electrifying cars falls. 
"For the SEAT brand we have just launched the Leon as a completely new car and we have just updated the Ibiza and the Arona," said Tietz.
"So now it is time for Cupra and also to electrify Cupra. For now, the electrification is still a little bit expensive [for SEAT] so we think we have to concentrate on Cupra now."
"When we think the prices for the components are going down, batteries are cheaper, 'e-machines' are cheaper, then we can consider to talk about SEAT again."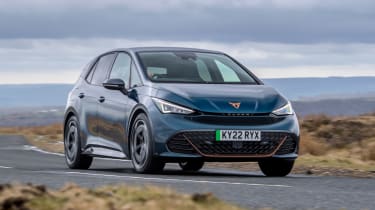 Tietz admitted that the respective customers for the two brands have only a "very small overlap of about ten to 15 per cent," confirming that most Cupra buyers are new customers.
Speaking separately, Cupra design director Jorge Diez echoed the sentiment, revealing how separate the SEAT and Cupra marques will become. "We want to have a different brand that goes to a different kind of person, said Diez. "The [car's] faces are totally different so we want to separate the brands as much as possible, because it's going for different people. And this is the task of the new models. In the beginning we had certain commonalities, in the future the body, the size and everything. Completely different."