Skoda Octavia vRS (Mk1, 2000-2006) icon review
The sporty Mk1 Skoda Octavia vRS showed how far the Czech brand had turned itself around
Few brands have managed to change their reputation as comprehensively as Skoda. Once the butt of reliability jokes, the Czech manufacturer has been completely repositioned over the past three decades as a dependable, smart-thinking, practicality-focused company that in many cases makes better versions of cars from parent brand Volkswagen. The transformation has been extraordinary.
A real milestone in this campaign of progress came in 2000 when Skoda launched the Octavia RS or 'Rally Sport'. A performance-focused Skoda seemed an alien concept, even if the company had been responsible for such vehicles many years prior, and possessed a rich motorsport history. Those staffing Auto Express at the time were taken aback by the development, which proved just how far the brand had come.
As far as performance cars go, however, the RS – which became the vRS or 'Victory Rally Sport' by the time it arrived in the UK to avoid the ire of Ford – displayed a similar kind of pragmatism to Skoda's more run-of-the-mill fare. Rather than doing anything too 'out there', the vRS adopted the proven 1.8-litre 20-valve inline-four turbo engine already in service in the Volkswagen Golf GTI, the Audi TT and many more models.
The Skoda went one better than the Golf, however, by using a spicier 178bhp 'AUQ' version of the EA113 engine, which its VW cousin wouldn't get until a little later. To go with this, the Czech brand added new springs to lower the Octavia by 15mm onto 16-inch wheels (with 17-inch rims available as an option), under which were some green-painted brake calipers.
Even with those brightened stoppers, a boot spoiler and a few other aesthetic additions, the vRS doesn't shout about its performance, but that's half the appeal. And inside, it's a similar story; you get a strange-shaped gearknob topped with the vRS logo, some neat two-tone black and white dials, and that's all there is to set this apart from any other first-generation Octavia.
There's also an abundance of hard plastics, and a general sense of dreariness, which says more about the typical approach to cabin design at the time, rather than anything about this car specifically. Besides, things take a much more interesting turn once you fire up that unusual 20-valve four-pot and get on your merry way.
This Octavia is part of Skoda's UK heritage fleet. It's not as well used as the average Mk1 vRS, with around 72,000 miles on the clock, and it's in lovely condition overall. Oh, and it still feels quick all these years on.
A five-speed gearbox rather than a six-speed seems somewhat incongruous for a performance car nowadays, but a punchy low-to-mid range makes for a flexible engine, so the use of five longer ratios doesn't matter all that much. If you want, you can just leave it in third and let the 235Nm of torque that arrives from only 1,900rpm drag you out of every corner. And then from 3,000rpm, the 1.8 really gets into its stride, offering a surprising degree of enthusiasm, and a rather gruff engine note. It's not the most stirring four-pot soundtrack you'll ever hear, but it's not an unpleasant din either.
Partnership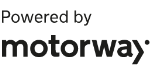 Need to sell your car?
Find your best offer from over 5,000+ dealers. It's that easy.
It's certainly not an engine that begs to be redlined, not just because of the less-than-interesting noise at the top end; peak power arrives at just 5,500rpm, so there's little point in venturing any further.
When you do change cogs, the gearshift is satisfying, with a short and accurate throw, although it doesn't offer much sense of mechanical connection. If we owned one, we'd get a more conventionally shaped gearknob, too.
But we probably wouldn't look to do anything drastic handling-wise, because the vRS is pretty sweet enough out of the box, so long as the suspension components have been freshened up on schedule. There's a wonderful compliance to the ride you don't get in this car's modern equivalents, that sees the vRS flow with the road beautifully. The use of small (by today's standards) wheels helps, but the damping is well judged, too.
Composure goes with the comfort. There's a reasonable degree of body roll, but it never feels like it's going to tip onto its door handles during harder cornering. Such moments also reveal that the front end is surprisingly willing to change direction, while the steering offers a welcome dash of feedback to go with its spot-on weighting and decent speed lock to lock.
This isn't a car that feels more than two decades old. It's a genuinely enjoyable thing to hustle. And because the power levels are reasonably modest, you can give it a good hiding without hitting silly speeds.
The Mk1 Octavia vRS shows that if you nail all the fundamentals, you don't need myriad modes and settings. In a current Octavia vRS with adaptive dampers, there are hundreds of different potential combinations for various aspects including the suspension, steering and engine. In the Mk1, there isn't even a 'Sport' button to seek out if you're on a good road; a button to disengage the ESP is as complex as it gets. You just drive it a bit harder if you want, or don't if, well… you don't. You decide the 'mode' by how much you exercise your right foot, and how aggressive you make your steering inputs.
When driven more sedately, the vRS makes for a wonderfully relaxing cruiser. It's quiet, refined and comfortable. It's practical, too, with that fastback-like rump of the Octavia body giving 500 litres of boot space and a whole lot more with the rear seats folded flat.
But it doesn't quite offer a 'Mr Hyde' personality to go with the 'Dr Jekyll', or a Hulk to complement the Bruce Banner. Fun though the vRS is to drive fast, it remains quite a restrained thing even when driven hard. Take things a step further and you'll find it's not the last word in front-end grip or outright speed. Other models from the era did much more in that regard.
That's long been the Octavia vRS's appeal, however. Crossing over with the this car's production life were options like the lift-off oversteer-happy EP3 Honda Civic Type R and the Seat Leon Cupra R, the latter using many of the same ingredients as the vRS to make something more extreme. But not everyone wants something so focused, and for those people, the Mk1 Octavia vRS was the ideal choice. It's pleasing to see that, even with its added levels of complication, Skoda's current version offers much the same thing.
What we said then
"Ten years ago, the prospect of a sporty Skoda would have been unthinkable. Today, however, with sales spiralling ever upward and an image that's become trendier by the day, it seems a logical move for the ambitious Czech marque.
The RS is a welcome addition to the revised Octavia range, because it combines a powerful engine with a sharper chassis.
Although driving enthusiasts may discover that it offers little in the way of on-the-edge thrills, the package as a whole gels together rather well."
Interested in buying one?
The Mk1 Skoda Octavia vRS has been something of a performance-car bargain for a while now, but the flipside of that is that many examples will have ended up in the hands of owners who aren't willing to spend the money required to keep one in good running order.
That might have something to do with the fact there weren't many Mk1s for sale when we checked the classifieds, compared with an abundant supply of Mk2s; it's a similar kind of car that's a step on in pretty much every area, so makes for a good alternative.
If you're set on a Mk1 and manage to track one down, make sure it has service history. The EA113 engine is a robust unit, but it's important its intervals are adhered to, especially the cambelt change that is required every 60,000 miles or four years.
Common faults include failed coil packs, temperamental central locking, and on estate models, rust on the tailgate. These cars are also now old enough that you want to keep a general eye out for rust, although they're not known for being any worse than contemporary rivals for tin worm.
The Mk1 vRS is a popular car to have remapped. If that's been done to your prospective buy, ensure it was carried out by a reputable place, and bear in mind a remapped car has probably been driven harder than average.
| | |
| --- | --- |
| Model: | Skoda Octavia vRS Mk1 |
| Production dates: | 2000-2006 |
| Price then: | From £17,500 |
| Price now: | From £2,000 |
| Engine: | 1.8-litre 4cyl turbo petrol,178bhp |
| Power/torque: | 178bhp/235Nm |
| Transmission:  | Five-speed manual, front-wheel drive |
| 0-62mph: | 7.8sec |
| Top speed: | 145mph |