Used Subaru XV (Mk1, 2012-2018) review
A full used buyer's guide on the Subaru XV covering the XV Mk 1 (2012-2018)
Verdict
There are lots of good reasons to buy an XV. Its go-anywhere looks aren't just for show: it really is capable off road. It also tows with aplomb, and problems seem to be few and far between, while the roomy cabin means it's a practical family-friendly carry-all. But Subaru's dealer network isn't large, nor is the XV plentiful on the used market, so you may have to be geographically flexible when searching for one. As a new buy the XV was hard to recommend because of its optimistic pricing, but as a used purchase this chunky Subaru can make more sense, thanks to the ravages of depreciation.
You could hardly accuse Subaru of offering the most diverse model range. For decades the brand has specialised in making rugged four-wheel-drive workhorses for people whose cars have to earn their keep.
The problem for Subaru is that the world has moved on since the eighties, and there are now plenty of tough pick-ups, estates and SUVs that are also luxurious and refined, so they're truly multi-purpose.
However, such wide-ranging abilities are rarely actually needed; most buyers simply want a car that's reliable, cheap to run and practical, while offering a decent dose of comfort and safety. In theory, the XV is ideal here because it puts dependability and usability first, but in the real world is this approach still enough for it to compete?
History
We got our first glimpse of the Subaru XV at the Frankfurt Motor Show in September 2011, and the cars began arriving in the UK in spring 2012. Buyers could choose between 113bhp 1.6 or 148bhp 2.0-litre petrol engines, along with a 145bhp 2.0-litre diesel unit.
A refreshed XV reached showrooms in spring 2014 with extra soundproofing and modifications to increase engine refinement, while recalibrated steering and suspension improved the driving experience. The 1.6-litre petrol motor was axed at the same time.
Further upgrades followed in July 2015 with higher-quality cabin trim, redesigned dials, a new integrated infotainment system and retuned suspension. A final revamp in spring 2016 added touchscreen multimedia, further cabin-trim enhancements, plus some very minor exterior design tweaks.
Which one should I buy?
Whether you're buying for off-roading, long-distance cruising or towing, the diesel engine makes the most sense because of its greater muscle and economy; if you buy a petrol engine make sure it's a 2.0-litre unit, because the 1.6 feels underpowered.
Buyers after an automatic gearbox must choose a petrol XV, but a manual diesel car is the most sensible choice for the majority of owners. The short-lived entry-level XV S comes with 17-inch alloys, heated front seats and climate control, while the SE adds cruise control, dual-zone climate control, HID headlights, Bluetooth, privacy glass and a rear parking camera. SE Premium spec offers navigation and leather trim.
Alternatives to the Subaru XV
The XV is up against some tough opposition including the Ford Kuga, Volkswagen Tiguan and Mazda CX-5. These are plentiful, look smart and are good to drive. They're more refined than the XV and have more luxurious cabins, too. These advantages also apply to the Renault Kadjar and its Nissan Qashqai cousin, although reports from owners indicate this pair can't compete with the Subaru in terms of reliability.
The Toyota RAV4 and Honda HR-V are in the same league as the XV here, and while the HR-V's design and driving experience are a little underwhelming, the RAV4 is stronger competition. Perhaps the closest rival is the Mitsubishi ASX, which is frugal, affordable and reliable, although its cabin and driving experience are somewhat disappointing.
What to look for
Transmission
Partnership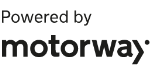 Need to sell your car?
Find your best offer from over 5,000+ dealers. It's that easy.
Diesel XVs all featured six-speed manual gearboxes; petrol engines could be linked to a six-speed CVT auto.
Spare wheel
The XV gets a mobility kit as standard instead of a spare wheel. A space saver fits in the well, but a full-sized spare must go in the boot.
Towing
If you plan to use an XV to tow, remember manual examples are rated at 1,500kg, whereas automatic models cut this down to just 1,200kg.
Security
The central locking module has been known to fail and it costs £1,000 to put right, but such problems aren't very widespread.
Interior
Thanks to a stream of updates, the newer the XV, the plusher its interior. Older cars look and feel quite dated and cheap, but fresher models are better, although all XVs have a dash that's easy to use, thanks to its clear design. More impressive is the space on offer, with plenty of rear head and legroom, plus a decent boot, which can stow 380 litres with the seats up or 1,270 litres with them folded.
Running costs
Whichever engine is fitted, the XV must be serviced annually or every 12,000 miles. There are three levels of maintenance: minor, intermediate and major, priced at £196, £225 and £383. While the minor is just an oil and filter change, the major involves replacing the transmission oil and all of the filters throughout the car.
The brake fluid needs to be changed every two years or after 24,000 miles for £49, and the coolant renewed every 100,000 miles. The latter is usually bundled into the cost of the service, but if it's needed on its own, expect to pay £40-£50 for fresh coolant. All engines are chain- driven, so there are no cambelts to replace.
Recalls
The Mk1 XV has been recalled twice, first in March 2019 because its valve springs could break; this affected 812 petrol XVs, Legacys, Outbacks, Imprezas, Foresters and BRZs made between January 2013 and December 2014. A month later 6,975 Foresters, XVs, Imprezas and WRXs built from June 2010 to September 2016 were recalled for brake lights failing due to a faulty stop-light switch.
Driver Power owner satisfaction
The XV hasn't appeared in a Driver Power new car poll since 2016, when it came 130th out of 150. It's never appeared in our used-car surveys but was 97th (out of 200) in our 2015 new car poll. The only real highlights in the 2016 survey were 30th for reliability and 45th for handling. Performance was the other score in the top 100; everything else was towards the bottom of the table.