Toyota Yaris Cross: long-term test review
Final report: After six months' probation, compact SUV has got the job
Find your Toyota Yaris
Offers from our trusted partners on this car and its predecessors...
Or are you looking to sell your car?
Advertisement
Verdict
Six months of trouble-free and efficient motoring come to an end with the Toyota, and while you certainly cannot fault the Yaris Cross for knowing its trade inside-out, it's certainly something of a specialist in this regard. Buyers seeking out a bit of flair and fun may not quite gel with the car or appreciate its talents to the fullest.
Mileage: 2,103
Economy: 64.7mpg
Time is up for the Toyota Yaris Cross that we've been running on our fleet since the spring, and after a probationary period, I think I'm ready to offer it the job. 
As you can see, there's a bit of a work-day theme running through the setting I elected to use for the Toyota SUV hybrid's farewell shoot. It's Farnborough IQ in Hampshire – among the UK's largest business parks, and a hub for all things jet-set executive travel, given its attachment to one of Britain's busiest private airports. 
That said, I don't think I'm quite ready to invite the Yaris Cross on to a private plane for a champagne toast just yet.The location is more representative of the businesslike relationship I've developed with the car since March. I've got a lot of respect for this SUV and its primary skill set, and I know just which tasks it excels at. But put simply, we're colleagues, not friends. 
This relationship is certainly not a rebuke of the Toyota. After all, the model nails its real-world brief by expertly integrating the Yaris Hybrid's great drive system into a chunkier SUV body. I just wish there was more to excite and intrigue about this car, which feels overwhelmingly formal, and isn't without its drawbacks when compared with key rivals.
Throughout its time with us I've harped on about the Toyota's incredible, effortless efficiency, and as I hand back the keys, that's still the case. A cool 64.7mpg is the final fuel-economy figure achieved by the model, and although that's a small decline on the 75mpg-plus figure recorded in my first report, it's held consistently around the mid-60s since, with little effort on my part. 
However, I've also noted some surface-level drawbacks, namely the packaging constraints that mean this isn't the best small SUV out there for families seeking practicality in a compact SUV. Nor is it one to consider if a bit of fun from behind the wheel is on your agenda. 
It features adaptable drive settings, including a Power mode that gives you extra from the engine and electric motors above and beyond Normal. However, I've driven the car overwhelmingly in Eco, which perhaps says it all. Combining the soft inputs of this gentle setting with the surprisingly resilient EV mode allows as efficient progress as possible. 
A new GR Sport version of the car is out now, but it's merely a racy trim level, not a more engaging version. Perhaps it will make the extremely strait-laced Yaris Cross a bit more exciting to look at and sit in, though, which this car desperately needs. 
Partnership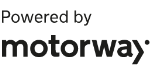 Need to sell your car?
Find your best offer from over 5,000+ dealers. It's that easy.
Granted, this isn't a class to set the pulses racing, but in contrast to the Volkswagen T-Cross's premium finish, the DS 3 Crossback's Gallic flair, the Dacia Sandero Stepway's rugged charm or even the increasingly aspirational Hyundai Kona, the Yaris Cross feels like a slightly anonymous entry, once you look beyond its party-piece fuel economy.
Toyota Yaris Cross: second report
Small SUV serves up a Wimbledon visit and a trip to the Norfolk coastline
Mileage: 1,391
Economy: 64.3mpg
The feared 'new normal' of ongoing Covid-19 restrictions has not arrived, or it certainly feels that way in Britain as we experience our first 'proper' summer since 2019. There's plenty to do and see all of a sudden, and not wanting to miss a moment of it, I've drafted our Yaris Cross into action for some summer trips of my own already. 
One hangover of the pandemic I've not escaped over the past few weeks has been the chaos and cancellations at UK airports, and a last-minute fall-through of a flight to southern France put a weekend away in jeopardy. The solution: get in the car, and head to the north Norfolk coast instead. 
With all the essentials needed for a weekend at the beach and on the marshes packed in the Toyota's boot, the three-hour drive to Norfolk represented a good chance to see how Toyota's smallest SUV copes on bigger roads and over longer distances. In short, it's largely impressive. 
The Yaris Cross is quite boxy for a small car and, together with elements such as the CVT transmission and large mirrors, it means it's not as quiet as you might like on the open road at motorway speeds. There's a fair amount of wind noise once you're up to speed, and while there's plenty of rubber around the 17-inch alloy wheels, road noise isn't as suppressed as you might expect. 
CVT gearboxes are ideal for fuel economy in town, but summoning the power to join the motorway at speed or overtake a caravan on an A-road makes for a thrashy encounter. Longer, cross-country drives are certainly not one of the Toyota's stronger points.
However, one thing that left me seriously impressed was how well the car's fuel economy held up. Having mainly used the Yaris Cross in its ideal urban environment until now, and with it recording more than 75mpg in my first report, the Toyota's efficiency is beginning to fall back. But it's still delivering impressive figures, so much so that the trip to north Norfolk and back cost just £38 in petrol. Even with the price of fuel skyrocketing, that's not too bad for almost 300 miles of driving.  
It's not uncommon for any car that is taken for a summer getaway to be used as an impromptu beach changing room. But doing this with the Yaris Cross revealed a few packaging constraints. There's plenty of headroom in the back for changing tops, but the rear bench of the car is quite narrow, and legroom is at a bit of a premium. So, swapping jeans for swim shorts isn't the easiest task in the back of the Toyota. I also noticed the narrow opening of the doors while trying to tie my shoelaces, leaving me to think that the rear of the Yaris Cross isn't the most accessible. 
Once back from the beach, the offer of free parking nearby to the Wimbledon championships meant a relatively easy day out at the tennis. And as it happened, taking the car proved a better option than using the Underground to get to the All England Club. 
The Yaris Cross is really in its element in town, to the point that navigating the capital is far from a stressful task. It's relatively enjoyable to make use of the hybrid element and manually prod the car into its EV mode for surprisingly long low-speed bursts using battery power only. 
And seeing the queues of tennis fans waiting to get into Southfields station at close of play certainly made me glad I'd taken the car. It was the cherry on top of a packed weekend delivered by the Toyota.
Toyota Yaris Cross: first report
Fuel-sipping baby hybrid is making a good first impression
Mileage: 305
Economy: 76.8mpg
Among all the talk of the 2030 ban on sales of new petrol and diesel cars, one key element of the landmark change is consistently overlooked. Fully electric cars will likely dominate new-car sales come the end of the decade, but hybrids won't be totally off the table. The exact rules around what will be allowed post-2030 haven't been ironed out just yet and are subject to further Government consultation, but some hybrids will be sold until 2035. 
Perhaps that's music to Toyota's ears, because the brand boasts the sort of prowess in hybrid tech that other makers can only dream of.
The Yaris Cross is the brand's latest effort to be powered by the technology, and it's also the newest addition to the Auto Express long-term fleet. It's a compact SUV that offers up a fiercely efficient take on the popular B-sector SUV format. 
Integrated into the pleasingly chunky bodywork is the same hybrid system as you'll find in the Yaris supermini, meaning a 1.5-litre three-cylinder petrol engine, a small battery of around 0.76kWh and an electric motor combine to create a small SUV that can run on electric power alone for surprisingly large amounts of time.
Our Yaris Cross is in Design trim, with only two options boxes ticked.  The £500 Tech Pack introduces a nine-inch central touchscreen system complete with satellite navigation plus wireless Apple CarPlay and Android Auto integration. It replaces the eight-inch display with wired smartphone mirroring that's offered as standard at this equipment grade. Our car's optional Platinum White Pearl paintwork comes in at £920, although a solid white gloss is offered by default.
Standard kit on the Design trim includes a reversing camera and adaptive cruise control with lane-keeping assist. However, while it's representative of what around half of all UK Yaris Cross buyers opt for, it's a lower-mid-equipment level. 
At £25,690, it looks expensive compared with competitors; more so if you choose a higher-spec model to gain bits such as heated seats, parking sensors and a power tailgate. 
You can be in a range-topping Skoda Kamiq SE L Executive for the same money as the Design and perhaps you'd find that's a car with a little bit more flair and panache inside. A bit more space, too, given that the somewhat diminutive Yaris Cross, with its 4,180mm length, is on the shorter side. 
The impact of this is felt in the second row, where the rear bench is something of a tight squeeze to access and a little short on space once you get there. 
But what buyers won't find in the Skoda is a hybrid powertrain as impressive as this. The electrified aspect of the Yaris Cross is, without a doubt, its biggest trump card. Agreed, at 114bhp its performance isn't especially sprightly; 0-62mph takes 11.2 seconds, despite there being a Power drive mode. But by far this car's most impressive aspect is its rather astonishing efficiency. 
Since taking delivery I haven't covered huge miles in the Yaris Cross. Just over 300 have been racked up so far, nearly all of them within the M25 and almost exclusively in the car's Eco mode. So plenty of urban driving, making best use of the short-term electric-running capacity, has immediately brought this car's best aspect to the surface. Since getting the Toyota I've still not had to fill up with petrol. In fact, there's still more than half a tank in the Yaris Cross from its delivery in late March. For a hybrid without any plug-in aspect, that's seriously impressive. 
We'll see how that around-town efficiency holds up as the Yaris Cross goes on some longer journeys this summer. But for now, at least, it's already leaving an impression on me as a solid urban companion.
| | |
| --- | --- |
| Model: | Toyota Yaris Cross 1.5 VVT-i Design FWD |
| On fleet since: | March 2022 |
| Price new: | £25,690 |
| Engine: | 1.5-litre 3cyl petrol hybrid, 114bhp |
| CO2/tax: | 102g/km / £160 |
| Options: | Tech Pack including 9.0-inch HD touchscreen, wireless Android Auto and Apple CarPlay (£500), Platinum White Pearl paint (£920) |
| Insurance: | Group:12 Quote:£395 |
| Mileage: | 2,103 |
| Economy: | 64.7mpg |
| Any problems? | None so far |
*Insurance quote for a 42-year-old in Banbury, Oxon, with three points