Next Volkswagen T-Roc will be last new petrol VW in Europe
Volkswagen's internal-combustion engined cars will bow out with the next-generation T-Roc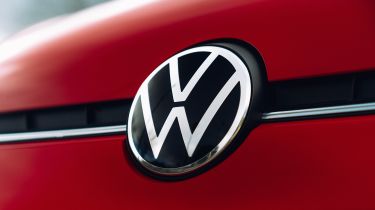 Volkswagen plans to offer only electric models in Europe from 2033, and doubling down on its transition, the firm has made a big announcement in its strategy for full-electrification by confirming that the next T-Roc will be the last all-new car it will introduce in Europe with a petrol or diesel engine. 
This means, by extension, that the next Golf (or indeed, the car that will replace it, though ID. Golf has been mooted as a potential name for the newcomer) will be all-electric only, and the upcoming Passat and next year's Tiguan and Touareg will also be among the final ICE launches the brand plans in Europe. 
While Volkswagen could still come out with new internal-combustion engined cars until the early 2030's, legislation regarding Euro 7 means developing a new engine to comply with the new rules - set to be enforced from 2025, are probably too costly. 
We're still yet to see the second-generation T-Roc in development, so don't expect a reveal of VW's ICE swansong anytime soon, especially considering the facelift of the first-generation model has only just launched. We expect to see the new model sit on an updated version of VW's MQB platform, which wouldn't allow for a fully-electric T-Roc but could mean a mild-hybrid or plug-in hybrid model joins the range.
Within the VW Group stable, SEAT recently announced it has no plans for electrification. The SEAT Ateca sits on the same platform as the current T-Roc, but no replacement for that car has been spotted testing either. 
What does Volkswagen's all-electric future look like? Take a look at the ID.2all concept....