VW to still build combustion-engined cars as late as 2040 and beyond
VW will introduce its last combustion-engined platform in 2026, but will still build fossil-fuel cars for many years after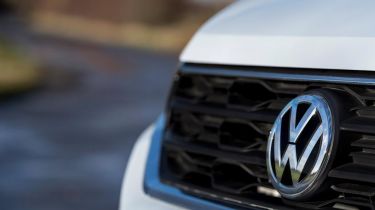 Volkswagen will continue to build combustion-engined cars as late as 2040 and beyond, the firm's technical boss has stated, refuting reports earlier this week that the firm could introduce its last combustion-engined platform as early as 2026.
The German brand's head of strategy, Michael Jost, told an industry conference earlier this week, "The year 2026 will be the last product start on a combustion engine platform." This led to speculation in wider media that VW could phase out its conventionally powered cars from that date onwards.
• Best electric cars currently on sale
However, now Volkswagen's board member for technical development, Dr Frank Welsch, has moved to clarify the comments. "We are not stopping making combustion engines in 2026," he said.
"What Mr Jost was saying was a focus on the Paris [climate change] agreement and the start of developing this combustion-engined platform. There was a European focus in his comments. There will still be regions - Africa, for example - where we are selling optimised combustion-engined vehicles for many years after that point.
"We are still committed to developing a wide range of power source for our vehicles - petrol, diesel, CNG, hybrid, plug-in hybrid and pure electrification," Welsch added. "Even if we know there is a plan for 25 per cent of our cars to be pure-electric in the future, that still leaves 75 per cent where we have to answer to customer demands! There will be many different solutions and they will vary depending on the region."
Welsch's comments support the theory that while VW may start work on a new combustion engine-based platform in the middle of the next decade, it may not ready for introduction on new models until 2030 at the earliest. Even given the average model cycle of seven years, that would mean combustion-engined VWs being sold until at least 2037.
What are your thoughts on Volkswagen's decision to eventually phase out its fossil-fuel powertrains? Let us know in the comments below…