Volkswagen Golf R vs Honda Civic Type R
New Volkswagen Golf R Performance pack meets the class-leading Honda Civic Type R in a hot hatch battle
The current Volkswagen Golf R has been the hottest model in the accomplished hatchback range since it arrived in showrooms in 2014, but it's just got even hotter with the addition of a new Performance pack, plus some fruitier options, such as a high-performance exhaust.
However, it's only available on cars equipped with the DSG auto box. Also, the Performance pack costs £2,300 on top of the five-door Golf R's £34,910 list price, so VW has a job on its hands to secure victory as the newcomer meets the current best hot hatch you can buy: Honda's Civic Type R.
As standard the Japanese model is more driver-focused than the Golf R, and it happens to be cheaper as well. So can the upgraded hot Golf beat the best car in its class? 
Head-to-head
| | | |
| --- | --- | --- |
| Model: | Volkswagen Golf R DSG Performance pack 5dr | Honda Civic Type R GT |
| Price:  | £37,210 (inc. £2,300 Performance pack) | £33,525 |
| Engine:  | 2.0-litre 4cyl turbo petrol | 2.0-litre 4cyl turbo petrol |
| Power/torque: | 306bhp/400Nm | 316bhp/400Nm |
| Transmission:  | Seven-speed DSG automatic, four-wheel drive   | Six-speed manual, front-wheel drive  |
| 0-60mph: | 4.6 seconds | 5.9 seconds |
| Top speed: | 166mph | 169mph |
| Test economy: | 31.0mpg | 31.2mpg |
| CO2/tax:  | 163g/km/£140 | 176g/km/£140 |
| Options:  | Met. paint (£635), Akrapovic exhaust (£2,975), Dynaudio stereo (£550), keyless entry & go (£375), Dynamic Chassis Control (£850), Lane Assist Plus (£1,225) | None |
Volkswagen Golf R
For: Blistering performance, highly capable chassis, good to live with every day.Against: Expensive, Performance pack doesn't add enough, not as engaging to drive as the Civic.
The Golf R has been around since 2014, and was updated early in 2017 along with the rest of the Golf range. But this is the first time it's been available with a Performance pack.
The option adds £2,300 to the price of the R, and brings new 19-inch alloys with wider tyres, bigger brakes and a boot spoiler that increases downforce. The pack also removes the Golf's top-speed limiter, so it can now hit 166mph, although that's obviously irrelevant on the road.
There's no power upgrade, and the 2.0-litre 306bhp/400Nm engine remains unchanged. Its performance is still very impressive, and it feels brutally quick off the line thanks to its four-wheel-drive system and quick-shifting dual-clutch box.
It easily beat the Honda in our 0-60mph test, but in gear the Golf started to fall behind. From 30-50mph in fourth the two hot hatches were level, posting times of 3.4 seconds, while from 50-70mph in fifth the Golf was slightly slower.
The engine isn't as exciting as the Honda's revvier unit and produces its power and torque lower down in the rev range. That means it's easy to access the performance without pushing the engine hard, but the Civic's motor is more rewarding to use. That's also down to the gearbox, which, while fast, is nowhere near as much fun as the sublime manual shift in the Honda.
Our test car's titanium Akrapovic exhaust goes some way to adding excitement to the Golf's less characterful engine, because it's loud and has a racy tone. Yet it's also a pricey option, at £2,975.
The VW's steering is precise, but doesn't have the quicker response rate of the Honda's rack and feels a little light. Still, the plentiful grip from the chassis gives lots of confidence and the Golf is very easy to drive very fast. But unless you take it on track days often, the Performance pack doesn't seem worth the extra cash. This car feels very similar to the normal Golf R on the road, although the upgraded brakes are strong.
The most important option to go for is the £850 Dynamic Chassis Control system. This allows you to change the suspension settings between Comfort, Normal and Sport modes.In Comfort and Normal it's still firm but compliant, so it's just as usable as the Type R on British roads. Sport mode is still able to deal with harsh bumps without upsetting the chassis, and doesn't feel as aggressive as the Civic's +R mode.
Partnership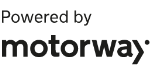 Need to sell your car?
Find your best offer from over 5,000+ dealers. It's that easy.
Whatever driving mode you're in, the Golf R feels planted to the road, and only when pushed hard will it start to skip over rough tarmac. 
Testers' notes
• Display: Golf's infotainment is among the best; it's easy to use and looks modern. It comes as standard with Apple CarPlay and Android Auto connectivity, too.
• Dashboard: Simple, clean layout looks upmarket and is really easy to use as well.
• Gearbox: Golf R Performance pack is DSG only; it's a shame because the manual is more fun to drive. 
Honda Civic Type R
For: Sharp handling and engaging dynamics, strong practicality, beautiful gearbox.Against: Poor infotainment, off-putting interior design, divisive exterior styling. 
The Honda Civic Type R name has been around for more than 20 years, but this latest version is arguably the best ever, despite missing out on the high-revving VTEC action found in older cars. While the current 2.0-litre turbo isn't an all-time great, the motor produces 316bhp and 400Nm of torque, making this fastest Civic ever built incredibly quick.
The Type R took 5.9 seconds to reach 60mph from a standstill in our track tests, which was 1.3 seconds slower than the Golf. That's down to the VW's launch control system and four-wheel-drive powertrain,  which deliver a perfect getaway every time.
But the Civic went from 30-70mph through the gears in just 4.3 seconds – only three tenths behind the Golf, and again that's down to the VW's drivetrain – because its DSG gearbox shifts faster than it's possible to with the manual in the Civic. There's no doubt that you'll have more fun in the Honda, though, because the Type R's gearshift is slick, mechanical and feels great to use, involving you more.
In third gear the Type R took just 2.2 seconds to go from 30-50mph, two tenths faster than the Golf R, and it went from 50-70mph in fifth five tenths quicker than its rival as well. With a rolling start, the Honda's higher power and lower weight mean it's the quicker of the two.
Together with its brilliant limited-slip diff, the Civic's acceleration out of corners is explosive. As you get on the power the Type R tightens its line, and the chassis can match what the engine offers. The Golf R's electronic diff and four-wheel-drive traction mean it also corners at incredible pace, but it's not as engaging as the Honda. The Type R's steering is more communicative, and it's enjoyable to thread through corners, whether you're pushing hard or driving more gently.
There's more character from the Civic's engine than the Golf's flat but effective unit; the strong mid-range torque delivers incredible pull, and the motor's frantic nature at high revs means it's enjoyable to push right up to the red line, which is relatively rare for a turbocharged motor.
The Type R's standard adaptive dampers offer Comfort, Sport and +R modes. There's so little body roll in Sport that it's not necessary to use the even stiffer +R mode on the road, but select this on track and the Civic resists roll even better. In Comfort it's on par with the VW's softer setting, with a quite surprising level of compliance that makes the Honda a genuinely usable hot hatch. 
Testers' notes
• Infotainment: On-screen interface is confusing to use at best and can be hard to operate on the go; we prefer to use standard Android Auto or Apple CarPlay.
• Gearbox: There's no auto option, but manual's shift action is close to perfect. It's a link back to previous Type Rs, too.
• Seats: Supportive seats are sporty but comfortable. They add a racy feel to the interior. 
Verdict
First place: Honda Civic Type R
As an all-round proposition the Type R is the better hot hatch, and it's cheaper than the VW. It's quicker in gear, sharper, more capable and more involving in corners, plus it's relatively comfortable and has better practicality. The only real drawback is its infotainment system.
Second place: Volkswagen Golf R
The Golf R Performance pack blends huge performance with usability and comfort in an everyday package – but so does the standard Golf R. The pack is pricey and doesn't add enough to beat the Civic to hot hatch glory; the Honda is more practical and more fun to drive.