New Volkswagen Golf R Mountune M52 2019 review
Mountune have extracted another level of performance out of the Volkswagen Golf R, but are the upgrades worth it?
Find your Volkswagen Golf
Offers from our trusted partners on this car and its predecessors...
Or are you looking to sell your car?
Advertisement
With an extra 60bhp and a thumping 500Nm of torque courtesy of its Stage 1 power upgrade, the Mountune M52 Volkswagen Golf R is a genuine rocket ship, as its scorching performance figures clearly demonstrate. Be warned though – none of the upgraded parts, or the bits they might affect – are covered by VW's manufacturer warranty.
There are many things that impress about the Mountune M52-upgraded Volkswagen Golf R. The way it looks, for example, and the way it rides, steers, stops, sounds and changes gear.
In all these aspects it gently improves on what the already fine Golf R achieves, feeling like a natural progression from the standard product, rather than a radical departure in a different direction.
• Best performance cars to buy 2019
But what defines the M52 as something genuinely out of the ordinary, is its outrageous performance figures. Not that long ago, a 3.7-second sprint to 60mph would have been the exclusive preserve of exotic, highly expensive mid-engined supercars. Now, though, it's available in a humble 2.0-litre, four-cylinder, five-door family hatchback. Extraordinary.
The increase in performance arrives courtesy of Mountune's £795 Stage 1 power upgrade, which is essentially a ECU re-map of the standard Golf R's 2.0-litre turbocharged petrol engine. It can be controlled by the provided handset; no laptop is needed, and you don't need to spend any time in the garage altering the settings. 
To get the full beans output you'll also need the High Flow induction system for another £399, plus a silicone induction hose (£115), plus what Mountune calls the 'turbo muffler delete' for a further £125. But with this lot in place the Golf R's power output from 296bhp to 360bhp while its torque swells from 380Nm to a rousing 500Nm, hence the major increase in performance. The standard R does 0-62mph in 4.8 seconds – so we really are talking about a very different kind of acceleration.
And that's just how it feels on the road. At anything above 2,000rpm the M52 surges forward in a way that no standard Golf R driver would ever recognise, with a series of demonic whooshes to signal that something fairly epic is occurring beneath the bonnet. At 3,800rpm the thing just goes berserk, as full boost fires you towards the horizon amid an outburst of energy that, on first acquaintance, can feel quite disturbing. Once you've sampled what the M52 can do under full acceleration just a couple of times, though, all you want to do is go back for more. The thrust it generates really is that addictive.
The good news is that the rest of the car is more than up to the job of harnessing all that energy. The part-time four wheel drive system does a lot more work than in the standard R, for sure, but it meters out the torque in a neat and manageable way.
The steering is also still clean and crisp, the uprated brakes (£1,090) feel strong and powerful underfoot, while the suspension kit (£215 for the springs and £450 for Mountune's own uprated damper kit) also works well, tightening the body control without ruining the standard car's excellent ride. As a result the M52 feels firmer than the regular R, but not in a crashy or inelegant way. Plus it has massive grip in the dry, thanks to its Michelin Pilot Sport Cup 2 tyres.
The aftermarket "fifteen52" 19-inch wheels are a take it or leave it option that cost an additional £1,180. We'd say leave them, but understand there are those who will no doubt love their design and the way in which they alter the R's otherwise quiet appearance. The new £195 paddle shifters, on the other hand, work a treat, making the gearshift feel snappier – despite no actual alterations to the transmission.
Partnership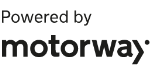 Need to sell your car?
Find your best offer from over 5,000+ dealers. It's that easy.
• Best hot hatchbacks to buy 2019
So overall the Mountune M52 Golf R is a bit of a weapon. But, there is one downside to be aware of; none of the upgraded parts are covered under Volkswagen's manufacturer warranty – nor are any of the parts they might affect.
As such, it makes more sense to fit these parts to an old car, whose warranty has already lapsed. Got a new Golf R buy can't resist these bits? Don't say you've not been warned.