Volkswagen Polo BlueMotion
Eco-focused superminis are common now, but even in the late noughties that wasn't the case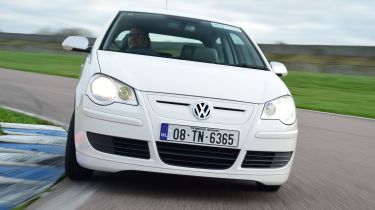 Years: 2007-09Price new: £11,995Engine: 1.4-litre 3cyl, 79bhp
Eco-focused superminis are common now, but even in the late noughties that wasn't the case. The Mk4 VW Polo was the first model to wear the BlueMotion badge, and had a 1.4 three-cylinder TDI engine optimised for efficiency, plus a host of changes to cut the car's already low costs.
Lightweight wheels and low-rolling-resistance tyres, a more aerodynamic grille and longer gear ratios all helped keep CO2 down to 99g/km, which means it's still free to tax today, nearly a decade on.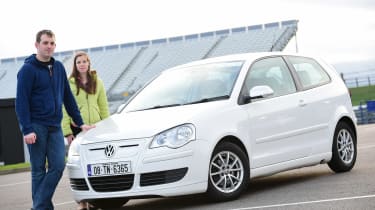 The 79bhp TDI featured belongs to Derek O'Donoghue and his girlfriend Laura Keane. It has a variable-geometry turbo – similar to the Porsche 911 Turbo of the time – so there's more torque available lower down, which means you have to rev the engine less so use less fuel. While 0-62mph takes a lengthy 12.8 seconds, the BlueMotion is about numbers of a different kind, with returns of 72mpg. The engine clatters from cold, although at speed the Polo is more refined, thanks to low cruising revs – even with a five-speed gearbox.
However, the real pleasure is watching the fuel needle taking its time to fall, as the car ekes out its 45 litres of diesel over around 700 miles.
Click the links below for the other 1,400cc cars that have made our list.