Long-term test review: Volvo S90
Final report: it's time to say goodbye to our classy luxury Volvo S90 saloon, and we're really going to miss it
Find your Volvo S90
Offers from our trusted partners on this car and its predecessors...
Or are you looking to sell your car?
Advertisement
Our S90 is a superb car that quietly oozes style and sophistication. It's been outdone by the BMW 5 Series in the large executive class, but I've still loved running the big Volvo saloon.
Mileage: 5,020Economy: 36.8mpg
It's already the final report on our Volvo S90 and our time with the car feels as if it's over all too quickly. I've only been looking after the D4 R-Design for a couple of months; prior to that we ran a lower-spec D4 Momentum. But the sportier trim has impressed me more.
The Volvo has bags of kerb appeal, but people tend to notice it without making a fuss. There's no obvious nudging or pointing, just a turned head, with unspoken appreciation for the car.
Why wouldn't anyone respect such great styling? I'm particularly fond of the distinctive Thor's Hammer headlight design and standard 18-inch diamond-cut alloy wheels.
If the S90 looks sleek on the outside, it's the interior that really makes me purr. The standard sports seats look and feel wonderful, with their contrast stitching and the R-Design logo so subtly pressed into the seatbacks that you only see it at a second glance. The aluminium, mesh, leather and black mirror finishes in the cabin are also lovely to touch.
Everything clicks and glides with one press; it's a bit like staying in a posh hotel. Plus, the heated leather seats and steering wheel have been particularly welcome over the winter months.
The beautiful Bowers & Wilkins speaker designs hint at the quality of the £3,000 optional audio system beneath them. And the sound doesn't disappoint: my son George is studying sound engineering and music, and really appreciates the acoustics.
You can play with the stage balance using the sound 'studio' setting, or switch venues so it sounds as if you're listening live from the Gothenburg symphony hall. George has actually tested some of his own music through it. None of this is a real surprise, because Volvo was named Car Technology Brand of the year for the second year running by our sister website Carbuyer at its 2018 Car Tech Awards.
The touchscreen tech is also first rate. I like the way you can control most of it through the nine-inch display, but more helpfully via the steering wheel buttons and the impressive standard 12.3-inch digital dash display. This certainly helps with navigation, keeping my eyes closer to the road, rather than following route guidance on the centre console.
The rear seats are as comfortable as those in the front, and as generous as you would expect from such a big car.
Unusually for a saloon, the 500-litre boot is deep enough to take my son's music gear lengthways. But it goes back so far that reaching inside to retrieve items can be tricky. The opening is a bit narrow, although the boot's one-touch close and lock button is handy.
With its low driving position, the S90 feels very big and wide when driving in London traffic, especially when passing buses flanked by parked cars.
Parking itself can also be a little tricky. Our Volvo comes with front parking sensors (£325) to match the standard rear items, plus a rear camera (£400), but it's still a squeeze to get the saloon into many spaces. And once in, opening the door and climbing out can be ungainly.
Partnership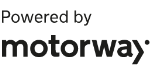 Need to sell your car?
Find your best offer from over 5,000+ dealers. It's that easy.
Outside the city the S90 is great for cruising along motorways, though. It's very comfortable and the punchy engine is useful as well. Thankfully, the speedometer clearly marks the current limit and flashes a road sign to warn me should I get too heavy-footed.
I've one final 350-mile round trip to complete before the luxurious S90 returns to Volvo. I can't wait to get the car gliding up the motorway, then on to winding Lincolnshire roads, where I can play with the fun driving characteristics and sound settings. The journey should be a fitting farewell to a fabulous car.
Volvo S90: update
A smooth ride and responsive acceleration is making our long-term Volvo S90 saloon a star on the open road
Mileage: 4,875Economy: 46.1mpg
I've taken over running the Volvo S90 on the fleet since our Ignis returned to Suzuki. It's hard to imagine two more different cars, because the low, sleek Volvo feels massive after my time behind the wheel of the boxy baby SUV.
Still, I've been making the most of the luxurious saloon by getting it out of city traffic and on to motorways whenever possible. The S90 excels on open roads, with its smooth ride and responsive acceleration from the 2.0-litre turbodiesel engine and automatic gearbox.
We've taken several trips away in the big Volvo, including a recent long weekend on the Isle of Wight. The tech was impressive throughout; the sat-nav's huge portrait-format display gave clear guidance, while the additional screen between the dials on the fully digital instrument panel kept me on track by warning me of changes in the speed limits before any road signs appeared.
The rest of our R-Design model's interior oozes style, and over the recent cold spell, the comfortable heated leather seats and steering wheel, as well as the simple touchscreen temperature controls, were really welcome.
You'll have guessed by now that I'm already a big fan of the S90. It's subtle and sophisticated – a fine example of good design. Plenty of other people seem to agree with me on this, because I've noticed quite a few passers-by pausing to appreciate the sleek lines and distinctive headlights, as well as our test car's £1,000 Premium Bursting Blue metallic paintjob.
Volvo S90: second report
We've upgraded our Volvo S90 to sportier R-Design trim to see if it's worth the extra cash
Mileage: 3,748Economy: 42.1mpg
You may well have noticed that our Volvo looks a little different to the last time we reported on it. That's because we've recently swapped our original S90 D4 Momentum for an R-Design model with the same engine.
The sportier-looking trim level is the biggest seller in the range, so we are keen to find out why buyers are opting for this kitted-out version of the Swedish saloon.
The R-Design version comes as standard with 18-inch diamond-cut alloy wheels, plus a deeper front bumper, a special grille and LED foglights.
Those new features don't transform the car's looks, but they're enough to give it a hint of sportiness. It's the same 'sheep in wolf's clothing' ethos that BMW and Audi have been using for years with their M Sport and S line trim levels.
You do at least get a lowered Sport chassis, which is a little stiffer than the standard set-up, although the S90 still feels like more of a comfort-focused cruiser than a sporty saloon.
The interior is another area where the R-Design model stands out, thanks to standard sports seats, aluminium-finished panels and contrasting stitching. Is it worth the extra outlay over the Momentum, though? We'll be aiming to find out over the coming months as we get to grips with our new S90. The fantastic interior made an instant impression, but can the ownership experience live up to that expectation? Watch this space...
Volvo S90: first report
Handsome Volvo S90 executive saloon is already creating a positive impression
Mileage: 3,173Economy: 42.1mpg
Volvo has been on a bit of a roll recently, with its SUV stars the XC90 and new XC60 picking up significant prizes in the Auto Express New Car Awards.
Their blend of clean Scandinavian design and cutting-edge interiors wowed our judges and clearly have strong appeal to SUV buyers. But can this formula be successfully applied to the traditionally more conservative executive saloon class, too? That's what we'll be aiming to find out living with Volvo's striking new S90.
It certainly gets off to a decent start, because to these eyes at least it's among the more handsome contenders in an area of the market where derivative design has become all too common.
At the front, the Thor's Hammer daytime running light and indicator design endows it with one of the most attractive lighting signatures on the road. It's a simple but classy way of giving the car a face that really looks the part, while the defiantly upright grille adds to the distinctive appearance.
There's a real sense of purpose to the car in profile, with a broad shoulder line and low roofline, but it's at the rear where the S90 really stands out in my eyes.
Not everyone agrees, but I think the large C-shaped lights and simple Volvo lettering give it a certain appeal that compares favourably with some of its closest rivals. And while initially I was unconvinced by the Mussel Blue paint of our D4 Momentum model, the shade has grown on me. It's sober enough to complement the restrained character of the saloon, but sufficiently different to mark it out from the hordes of silver and black cars on the road.
Inside, too, the S90 demonstrates a real sense of occasion, with a comfortable and classy cabin that, again, is extremely clean in its design. Key to this is a lack of switchgear, because pretty much everything is controlled by a nine-inch portrait-style touchscreen on the centre console.
To get a better idea of what it's capable of, I had a session with Volvo West London's Product and Handover Specialist Stephen Ibbotson at my local Volvo Cars North London dealer in Colindale.
This kind of briefing is available to all buyers and I'd thoroughly recommend it, because although many of the functions are intuitive, I found it a great help being talked through the various menus and sub-menus on offer.
Our Momentum car comes pretty well equipped as standard, but among the options we've specified is Volvo On Call, so Stephen's first job was to get my account set up and explain the benefits.
Once I'd downloaded the complementary app and set up my Volvo ID, he showed me how I could access key data on the S90 on my smartphone – including journey logs, fuel levels and whether maintenance checks were due – as well as control elements of it. I'm sure the ability to lock it remotely and sound the horn to track it down in a crowded car park will come in useful at some stage.
The £550 option – which comes as a three-year subscription – also provides access to an emergency and roadside assistance service which can be accessed at the touch of a button and is ready to help in the event of a flat tyre or accident.
Hopefully I won't get the opportunity to try that out, but I'm certain that On Call's Internet connection, which turns the car into a mobile hotspot, will be put to good use. We'll talk you through some of the other options and equipment in our future reports, but for the time being I'm simply enjoying settling down in the S90's unfeasibly comfortable driver's seat and enjoying the upmarket ambience of this most stylish of saloons.
Truth be told I've only done limited miles so far, but in that time the S90 has shown that it's neither especially sporty nor particularly keen for its 187bhp D4 diesel engine to be worked too hard. However, the assured, composed driving experience suits the car's character well. 
*Insurance quote from AA (0800 107 0680) for a 42-year-old in Banbury, Oxon, with three points.