BMW 530e vs Volvo S90 T8
The new plug-in hybrid BMW 530e iPerformance faces an established electrified exec rival in the shape of the Volvo S90 T8
The standard BMW 5 Series is one of the finest saloons on sale, but there was one thing that was missing from the range until recently: a plug-in hybrid.
As the market moves towards electrification, every manufacturer's line-up increasingly has to include a PHEV that appeals to those buyers looking for performance, economy and luxury in a single package. This new 530e iPerformance model does exactly that, but it's not the first plug-in hybrid executive saloon to do so.
• Best plug-in hybrids on the market
The Volvo S90 T8 Twin Engine arrived in 2017 using a similar formula to the BMW: a 2.0-litre petrol engine joined by an electric motor that boosts performance and gives the option to run on electric power only. But which of these upmarket PHEVs combines its two power sources to greater effect?
Head-to-head
| | | |
| --- | --- | --- |
| Model: | BMW 530e iPerformance M Sport | Volvo S90 T8 Twin Engine AWD R-Design Pro |
| Price:  | £49,110 | £57,805 |
| Engine:  | 2.0-litre 4cyl petrol plus e-motor | 2.0-litre 4cyl petrol plus e-motor |
| Power/torque:  | 248bhp/420Nm (combined) | Power/torque: 385bhp/640Nm (combined) |
| Transmission: |  Eight-speed auto, rear-wheel drive  | Eight-speed auto, four-wheel drive  |
| 0-60mph: | 6.4 seconds | 5.0 seconds |
| Top speed: | 146mph | 155mph |
| Test economy:  | 27.7mpg/6.1mpl | 34.0mpg/7.5mpl |
| CO2/tax: | 49g/km/£440 | 49g/km/£440 |
| Options: | Adaptive suspension (£985), power tailgate (£430), electric sunroof (£995), split-folding rear seats (£335), Driving Assistant Plus (£2,250), Apple CarPlay (£235), Comfort pack (£1,995), M Sport Plus pack (£2,190), Technology pack (£1,495) | Premium metallic paint (£1,000), Seat Pack (£1,050), Xenium Pack (£1,600), blind spot warning (£500), Harmon Kardon stereo (£825), smartphone connectivity (£300), type 2 charging cable (£50), charge cable bag (£40), heated rear seats (£300) |
BMW 530e iPerformance
For: Comfortable ride, good to drive, spacious inside, looks decent value here.Against: Boot smaller than S90's, not as powerful or as punchy as its rival, expensive way to save on fuel.
All versions of the latest 5 Series are based on BMW's CLAR architecture, which features weight-saving materials, so it's lighter than its rival here. Although our test car is an M Sport model, it doesn't come with the sportier suspension usually added to this trim, because that set-up isn't available on the 530e. Still, our model featured BMW's Variable Damper Control (£985), which lets you adjust the ride depending on the driving mode.
The BMW's 2.0-litre petrol engine combines with an electric motor for a total of 248bhp, which is well behind the Volvo's 385bhp total output.
The Volvo is also four-wheel drive (only the BMW's rear wheels are driven), so it performed better from a standing start than the 530e, with the S90 T8's 5.0-second 0-60mph sprint time beating the 530e's effort by 1.4 seconds.
That doesn't tell the whole story, though, because the BMW is nearly as quick in the lower gears – it took 2.5 seconds to go from 30-50mph in third, a barely noticeable 0.2 seconds behind its rival – and it's also by far the better car to drive.
The 530e is genuinely comfortable, while at the same time it's great fun. In Comfort mode the suspension damping and body control are mostly consistent over badly surfaced roads. It's not quite as smooth as a standard 5 Series, but the BMW is refined and comfortable at speed. It tackles potholes with more grace than the S90, too, and while big bumps don't go completely unnoticed, they don't thud into the cabin as they do in the Volvo.
Steering feel and feedback could be better, especially when it weights up in Sport mode, but it feels more natural than the set-up in the Volvo and the driving position is brilliant.
The BMW's eight-speed box is as smooth as the Volvo's, but it's also faster to shift when you switch to manual mode. All of this is true of the 5 Series in non-PHEV form, but it's positive to see that even with the extra weight of a battery pack, the hybrid has the same enjoyable characteristics.
The BMW's EV-only range is 29 miles, two more than the Volvo's, and if you're driving in town that should be achievable. Refinement in both cars is excellent because their electric motors take up the slack at low speed. Even on the motorway these large saloons keep the worst of the wind and road noise out, so they're relaxed cruisers.
Partnership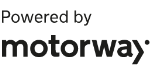 Need to sell your car?
Find your best offer from over 5,000+ dealers. It's that easy.
Plenty of tech is standard, including a widescreen sat-nav and infotainment system. There's also climate and cruise control, Bluetooth, DAB, parking sensors and heated seats, while the quality of fit and finish just edges the Volvo.
Testers' notes
• Infoainment: BMW's slick user interface and easy-to-operate rotary controller make it simple to access functions on the move. In the touchscreen-only S90, this is harder.
• Electric power: Button on centre console cycles through the EV driving modes. There's a choice of full EV, hybrid and power saving.
• Steering: BMW's steering could have more feedback, although it feels more natural than the set-up in the Volvo. 
Volvo S90 T8 Twin Engine
For: Upmarket and high-quality interior, very rapid in a straight line, well equipped.Against: Unsettled ride, not as much fun to drive as the BMW, expensive. 
Volvo is moving towards full electrification for its cars, and its range of plug-in hybrids like this S90 T8 is a stepping stone on that journey.
The combination of the 2.0-litre turbocharged and supercharged petrol and electric motor serves up 385bhp, making this the most potent S90 in the range. At the track it went from 0-60mph in just 5.0 seconds, beating the BMW by 1.4 seconds. Off the line you can feel the electric motor's instant response – it contributes 86bhp to that power total – but the four-wheel-drive traction helped the Volvo here, too.
In higher gears the S90 proved potent as well. In top gear (eighth) it took just 6.8 seconds to go from 50-70mph, where the BMW posted a time of 9.6 seconds. The Volvo went from 30-70mph through the gears in just 4.0 seconds, though; this was 1.5 seconds quicker than the 530e.
While the Swedish car's gearbox is smooth, it's not as quick to change as the BMW's in manual mode and the Volvo is heavier, so the sharper acceleration is down to the higher power output.
The S90's electric motor is punchy and particularly noticeable when you accelerate from very low speeds. The 2.0-litre engine isn't quite as refined, however, and even though it's powerful, it doesn't sound very exciting.
Volvo no longer offers its Active Four-C Chassis air suspension option on the S90, which is a shame; on standard springs, the saloon doesn't ride nearly as well as the BMW. Drive through a pothole and you'll feel a crash in the cabin, and mid-corner bumps upset the car's balance more than in the 5 Series.
The T8 version is laden with a heavy battery pack that not only impacts ride comfort but also dulls the handling. While its four-wheel drive boosts traction, the unsettled ride on rough roads takes away any extra confidence the drivetrain brings. Also, the Volvo's steering is lifeless and the driving position isn't as well judged as in the BMW, either.
But the S90's interior does feature a simpler and more elegant design than the BMW's, focused on the nine-inch central touchscreen. Build quality is excellent, too, and while material quality can't quite match the 5 Series', the S90's interior design is more visually interesting.
All models get Volvo's nine-inch screen with sat-nav and a 12.3-inch digital display behind the steering wheel, although Android Auto and Apple CarPlay are £300 extra. R-Design Pro trim also adds 20-inch alloys, two-zone climate control, keyless operation and lots of safety kit. Autonomous braking, adaptive cruise control, run-off road mitigation and lane-keep assist are all included. 
Testers' notes
• Infotainment: Volvo's screen is perfect for use when you're sitting still, because it functions like a tablet computer. But it's distracting and occasionally frustrating while driving.
• Materials: Metal finish dotted around the interior only adds to the Volvo's classy and upmarket ambience.
• Seats: Comfy seats are welcome in the S90 T8 because the ride is choppy over rough roads. The driving position isn't as good as the BMW's, though.
Verdict 
First place: BMW 530e iPerformance
The BMW is more comfortable and better to drive, so will suit more people more of the time, despite its performance deficit. It's also a clear winner on value because it's far cheaper while still offering low plug-in hybrid tax costs. Just ensure you charge regularly to maximise its economy potential.
Second place: Volvo S90 T8 Twin Engine
The Volvo is a lot faster than the BMW, but it's also a lot more expensive. However, it's less comfortable and not as much fun to drive, so given that the cars' running costs are closely matched it misses out here – although it's still one of the most luxurious and highest-quality PHEVs you can buy.