Volvo V40
The Volvo V40 is probably the safest car ever made, and a worthy winner of our Safety Award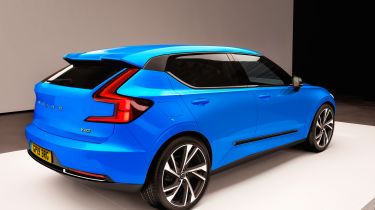 Few brands have done as much to improve safety on the roads as Volvo. Over the last seven decades, it's been behind some great life-saving innovations, such as three-point seatbelts and rear-facing child seats.
So it's no surprise to find that the Volvo 
V40 continues this fine tradition. And don't just take our word for it – the crash test experts at Euro NCAP declared the five-door the safest car they've ever assessed.
The secret to the V40's success is a raft of clever features aimed at protecting its occupants and other road users. All cars get the City Safety low-speed collision avoidance system as standard, while the optional Driver Support Pack adds blind spot monitoring, adaptive cruise control, lane keep assist and pedestrian detection.
And if the unthinkable does happen, the V40's unique pedestrian airbag reduces the risk of injury significantly. It sits under the bonnet, and deploys in an instant to form a life-saving cushion between the pedestrian and the unforgiving engine components.
This is on top of seven airbags and a sophisticated stability control system – and better still, the V40's great safety record doesn't come at the expense of style.