Car Product Awards 2023: the best kit for your car
Our team of experts has tested more than 500 products over the past year. Here, we reveal the very best you can buy
Never has making sure your money is spent wisely been so vital, as we all face significant jumps in the cost of not just motoring, but everyday living too.
Last year we saw prices begin to rise in the motoring sector, and now these are set against major increases in energy and food costs at rates we've not seen for many years. But cars still need fixing, maintaining and cleaning, and Auto Express has always been at the forefront of making sure you don't buy a duff product through our team's extensive programme of product testing, which is unmatched by any other UK motoring magazine.
We examined more than 500 products over the past 12 months, more than 400 of them in group tests, and in excess of 170 in car care alone. We also broke new ground by testing ceramic washes and utility knives, as well as returning to old favourites like socket sets and spanners.
None of this would have been possible without the support of companies in these sectors. From the smallest craft car care producers to multinational tyre makers, their enthusiasm for our tests is clear to see, because they know how important they are for our readers and their customers. A huge thank you to all who have helped us in the past year.
And while we are here to root out the ineffective and downright poor, the programme also exists to celebrate excellence. Buy any of the products you see here and you can be sure your money is being well spent.
Best car products 2023
Product of the year: AVA Car Care Bucket
The top honour in our Product of the Year Awards faces stiff competition, so it has to be an innovation that we think genuinely moves the game on by making life better and easier for motorists. In all honesty, we couldn't have predicted that the prize would have gone to something as humble as a bucket.
But the AVA Car Care Bucket is a masterpiece of functional design, which means it can do far more than merely hold soapy water. The bucket can also be a step, a seat and a bottle holder. Even its shape has been engineered to ensure your car's paintwork stays scratch-free.
Looking at it from above, the bucket looks like a rectangle with two opposite corners rounded off. This isn't just a stylistic flourish, though, because it slows down the swirling motion of the water inside and means any dirt suspended in the fluid sinks to the bottom faster. 
Once the grime has sunk, it is kept safely away from your wash mitt or sponge by a grit guard. This means your paintwork is protected from being scratched by dirt you've just picked up.
When you've finished with the car cleaning, the grit guard folds in half and doubles up as a bottle holder. AVA suggests this could be used to keep car-care potions safely upright while being moved, but the bucket could also come in handy on camping trips and filled with ice at festivals.
Partnership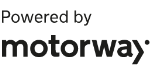 Need to sell your car?
Find your best offer from over 5,000+ dealers. It's that easy.
The AVA's ability to be a step or seat could also be handy at a concert or sporting event if you want a better view or a place to rest. But it's great for car cleaning, too. Place the lid on the bucket, stand on it and it's the perfect height for cleaning the roof of taller SUVs and vans. Make it a seat and you won't need to crouch when cleaning alloy wheels. The wide-bottomed shape means the step is perfectly stable and it will hold a weight of up to 100kg.
The Car Care Bucket might seem expensive, especially when other plastic pails can be picked up in a pound shop. But it feels like it's built to last and is genuinely useful for a variety of jobs. Well done to AVA for reinventing the bucket. 
Best all-season tyre: Hankook Kinergy 4S2
Hankook is now firmly established among the premium brands and this second victory on the trot for its all-season Kinergy 4S2 is no surprise. Things couldn't have been much closer, but it only dropped off the podium across all three surfaces once, with a fourth in dry braking. It starred in the wet tests and was super-safe and effective on the handling track, with a strong front and stable rear. It was the same in the wet and dry, helping seal a third overall win for the South Korean firm.
Best summer tyre: Bridgestone Potenza Sport 
It was a clear win for the Potenza Sport, which seems to straddle the UHP/UUHP sector, having appeared in magazine tests for both. It took full advantage of that more sporting behaviour and rolled out four test wins by clear margins. Two of those were in wet handling and braking. Around the revised handling circuit it felt safe and secure, with the rear faithfully following the front, despite high levels of grip through turns. 
That braking prowess could be felt on track, where a big stop from high speed was completed without problem, whereas rivals were triggering the test car's anti-lock braking system. The same lively feel was carried over to the dry track, where the Potenza Sport needed less steering lock than rivals to set its winning lap time. After struggling for some years in this sector, Bridgestone finally has a tyre to beat the best.
Best SUV tyre: Bridgestone Turanza T005
Not only has Bridgestone rejected creating a bespoke SUV range, the Turanza T005 also covers everything from 14 to 21-inch tyres. This decision has seen the line-up produce a wide variety of results in previous tests, but the format had a clear advantage here. 
The T005 had just two results off the podium and took both dry wins. It also showed again that Bridgestone has found something when it comes to fuel consumption, and that's a key factor for these powerful, heavy vehicles.
Best winter tyre: Continental WinterContact TS 870
The pandemic delayed the launch of the WinterContact TS 870, but it was runner-up to the Blizzak LM005 in our 2021 test. The switch from 17 to 16 inch obviously suits it, it because it took a win from its arch rival. The margin was tiny, with the smallest change in the results having the potential to reverse the verdict. 
The Continental took seven wins from 13 tests, but when not winning, it was further off the pace. However, it is the tyre to have in the snow, and it was the deep-water star, while extra wins in dry handling and at the pumps seal a narrow win.
Best 12-volt mini compressor: Ring RTC1000 Premium Rapid Digital Tyre Inflator
Ring's RTC1000 has been winning tests since 2019 and still came out on top last year. It was at the top of our inflation tests this time around and is well specified, with pre-set auto-stop, three adaptors, a spare fuse, four valve caps and a 70cm hose that wraps around the outside of the compressor. 
The 3.5-metre power cable is long enough for most vehicles and rewinds neatly. The padded zip-up case keeps everything together and even with a price increase since 2022, it still beats the rest. 
Best ceramic coating: Sonax Profiline Ceramic Coating Evo
Price: around £90
Size: 100ml Prepare, 75ml Basecoat, 40ml Glosscoat
Contact: sonax.co.uk
One look at the list of contents, which also includes applicator pads, cloths and gloves, and you know this is not going to be a spray-and-wipe job. 
This kit from the German specialist is pretty close to professional level and needs care and patience to apply correctly. You need to go over the car three times with the various coatings, but the effort is worth it, because it aced the beading tests by a large enough margin to outweigh that fiddly application.
Best ceramic wash: Gtechniq W3 Ceramic GWash
It's rare for car care tests to have one clear winner, because differences in performance are often small and separating rivals is problematic. But this GWash is head and shoulders above almost all of its competition. 
Although most rivals showed some initial water beading, it was short-lived compared with the pair featured here. And before you think you need masses of the solution, each bucket requires just 20ml. For excellent paint protection as you wash, look no further.
Best clay bar: Bilt-Hamber Auto-Clay Regular
Not only is Auto-Clay effective, but it is also the choice for those on a tight budget. It's one of the least expensive offerings on test, yet Auto-Clay can use water as a lubricant to further keep costs down. 
It is not the easiest to use, because the clay is stiffer than most and requires more effort to work into a disc, but it left a clean surface quicker than most rivals. The clay comes wrapped in powdered paper and the plastic case works well, while the packaging has a discard-if-dropped warning.
Best colour restorer: Diamondbrite Diamond Cut
Among our top four, the results couldn't have been closer, which eased the way for the keenly priced Diamond Cut to take the win here. The finish it left was glossy and a major improvement over an untreated section. It's just what you want from a 'used-car polish' that aims to shift not just scratches but also flat and oxidised paint. 
While some makers insist on working on one panel at a time, Diamond Cut can be applied over the whole car, or section by section, before being buffed.
Best dash cam: Ring RSDC3000
It's the second win in a row for the RSDC3000. While it might not be the cheapest cam, capture the highest-quality footage, or have more features than its rivals, the Ring kept racking up the points in our test to emerge as a clear winner.
At around £100, it doesn't represent a huge investment, yet the RSDC3000 has all of the essentials that we think a driver will need, including GPS speed and location data, a WiFi connection to a dedicated app and a three-inch screen to view video and operate the menu. 
The RSDC3000's electronics coped well with different light conditions, and the 1296P footage showed details such as number plates clearly. 
Best headlight bulb: Philips RacingVision GT200
As we have seen before, Philips is first to raise the performance bar, now to 200 per cent. But when we last tested the bulb in H7 form, it was pipped to the win by rivals who had caught up quickly. It also just missed out in the double-filament H4 test in 2022, but it takes a well deserved win this year. It starred in the FOM rating, with a clear advantage, as well as having the longest beam length and two evenly matched bulbs, making it our winner.
Best pressure washer: Hawksmoor Pressure Washer 140 bar 
You might not have heard of Hawksmoor unless you are a regular visitor to Toolstation, because it's the company's own brand of power tools. This new pressure washer doesn't look all that special, but it's packed with useful features to make cleaning easier and it looks great value, giving you more than a tenner in change from £100.
Underneath the bland design are high- quality connectors and a usefully pliable hose which, at 6m long, is a metre more than most in this price range. A large detergent bottle with an adjustable flow is also included, along with a patio cleaner.
Best roof bars: Summit SUP-084
If you're looking for bars that will cut a dash at the ski resort or be a semi-permanent fixture on your car as you go cycling every weekend, then the SUP-084s are unlikely to be your first choice. But if you just need bars for a summer holiday or an occasional errand, then we can't see any need to spend more.  
Although they are made of steel rather than aluminium, they're still quite light, and unlike most budget bars, they're rounded to boost aerodynamic performance and reduce wind noise. We found them easier to fit and remove than rivals, too. 
Best screen wash: Prestone Extreme Performance Screen Wash
This is Prestone's fourth win on the trot, and by a clear margin. Despite requiring just a 1:19 mix in the summer, it topped the screen tests, with only the oil in the single-wiper test troubling it. It retained that advantage in the freezer, where it lasted more than 150 minutes before starting to ice. It is used neat, but at this price – 50p less than when we last tested it – it's still competitive on cost. A champion's performance.
Best spanners: Halfords Advanced 12-Piece Combination Spanner Set 8-19mm
This set has an upmarket feel that is helped by the well thought-out foam holder, which is designed to go in a tool-chest drawer. Not only does it have marked slots for the tools, but there is also plenty of finger room around the open end for easy removal. 
The spanners feel good to use, with more comfortable edges than some rivals and a decent finish. Our abuse tests caused them no trouble and the set offers the best balance of price and quality.
Best tyre shine: Simoniz Back to Black Tyre & Trim
Simoniz has long threatened to end CarPlan's unbeaten run in this test and it has finally taken top spot. The two products are very similar, needing simply to be sprayed on and left to dry. No messing with applicators here. We were unable to separate the two on the tyres, with strong beading throughout and a clean finish. Both have had price increases since our last test in 2021, but now the gap is almost a pound, which gives the advantage to Simoniz.
Best upholstery cleaner: Magic Valeting Strong Arm
If you want to keep costs low, then our winner will be for you, because the 500ml bottle requires diluting and makes at least three litres. 
While not everyone will want the complication of finding an extra bottle and mixing the correct concentration, it does make Strong Arm highly cost effective. It's not here simply because it is easy on the pocket, though. It was also in the leading group across all our stains and makes it a debut win for Magic Valeting in our tests.
Best waterless wash: EZ Car Care H2NO
A debut win for EZ Car Care in our tests and it's not down to its super-low discounted price. It would still be our winner even at the normal price. It goes on with a pleasant, sweet aroma in a fine spray with little spotting before being allowed to dwell. Use one microfibre cloth to remove the grime and a second to shine. Others had the edge in the cleaning test, but when it comes to durability, H2NO is the standout performer.
Best wax and sealant: Bilt-Hamber Double Speed-Wax
The serial winner in this test does it again, with a decisive victory. While rivals moved up and down the results at various stages of the test, Double Speed-Wax was always among the front runners, swiftly clearing its section. 
It's not the easiest product to apply, but the results are worth it and a tin will last for years based on this test. Add in an accessible price that includes a good-quality microfibre cloth, plus the required foam applicator, and you have a package that rivals just can't beat.
Best wheel cleaner: Bilt-Hamber Auto-Wheel
Essex-based Bilt-Hamber was one of the pioneers more than a decade ago of the latest generation of cleaners that oxidise the metal particles embedded in the wheel and make them water-soluble. 
Since the launch of Auto-Wheel, which turns a deep purple while it works on reducing the particles, it has won our annual test and it does so again this time. A top cleaning performance and a cracking price that includes a wheel-cleaning brush put it beyond its rivals.
Now read our full range of product tests…