Most economical vans 2023
Low running costs can help reduce business expenses - these are the most economical vans and commercial vehicles for sale in five classes
Fuel economy is an important factor to consider when choosing a van, as it can have a big impact on your financial outgoings. Here we list the vans, pick-up trucks and commercial 4x4s offering the best fuel economy figures, to help you make the most informed choice.
No matter which model you choose, the biggest influence on your real-world fuel economy will come down to payload, your driving style and even the weather conditions, with cold conditions even affecting the stop-start function included on some models. But, the industry shift to the Worldwide Harmonised Light Vehicle Test Procedure (WLTP) means official fuel economy figures are now much more achievable than under the old regime, which tended to produce overly optimistic results.
Crucially, the combined WLTP fuel economy figures are calculated in a controlled environment across the board, meaning they offer a direct comparison between rivals to show which are the most fuel efficient commercial vehicles on sale.
We've split these commercial vehicles into five different categories: small vans, mid-sized panel vans, large panel vans, pick-up trucks and commercial SUVs. We've highlighted the most economical models in each category, and named the variants with the best and worst quoted MPG figures to give an idea of the range of economy figures available.
Of course if you pile on the extra kit, such as an extended wheelbase, 4WD, a ply lining, tonneau cover, high roof or complete body conversion, then economy will be affected by the added weight of these options. The same goes for crew vans and passenger vans, because the extra weight of their additional seats and safety kit will have an adverse effect on economy, too.
The following vans are the most economical you can buy, so choose wisely and you'll be quids-in with the savings you make.
Most economical small vans
Mercedes Citan
Best: 109CDI 95hp manual – 61.4mpg to 62.8
Worst: 111CDI 116hp manual – 58.9mpg to 61.4mpg
Ford Transit Courier
Best: 1.5 Duratorq 75hp manual – 57.6mpg
Worst: 1.0 EcoBoost 100hp manual – 42.1mpg
The Mercedes Citan is the best small van for mpg, returning up to 62.8mpg. The Citan and the Nissan NV250 are very closely matched when it comes to fuel economy. This isn't too surprising, considering both the Mercedes and Nissan use what is ostensibly the same 1.5-litre diesel engine. There's not much to separate the pair in other areas, either, as both the Citan and NV250 are broadly in line with each other in areas like load bay size and bodystyle configurations. 
The smallest model in the Ford Transit range, the Transit Courier is capable of an average 57.6mpg with the 75hp 1.5 Duratorq diesel fitted and the Transit is one of the few vans offered with petrol power. While the EcoBoost turbo three-cylinder has a claimed combined economy of 42.1mpg, real-world economy is likely to struggle to match that.
An honourable mention goes to the little Fiat Fiorino van, which in its most efficient guise is also claimed to be capable of up to 57.6mpg. 
Most economical mid-size panel vans
LEVC VN5
Best (and worst): VN5 – 313.9mpg
Ford Transit Custom
Best: 1.0L Fox 120hp PHEV auto – 94.2mpg
Worst: 2.0L EcoBlue 130PS FWD automatic - 35.3mpg
Nissan NV300
Best: 2.0 dCi 145 manual H1L1 – 50.4mpg to 52.3mpg
Worst: 2.0 dCi 145 manual H2L2 – 44.8mpg
Partnership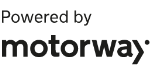 Need to sell your car?
Find your best offer from over 5,000+ dealers. It's that easy.
There is an ever-growing selection of fully electric vans on the market (you can check some of the top ones here in our best electric van guide), but what if you're not quite ready to ditch combustion engines entirely? Enter the Ford Transit Custom PHEV and the TX taxi-based LEVC VN5, which are currently the only plug-in hybrid panel vans on sale in the UK.
Of the two, the VN5 has the best on-paper fuel economy – LEVC quotes a 313.9mpg figure for the London taxi-based van. The Transit Custom is a long way from matching that, though the claimed 104.6mpg it's capable of is still very good for a big and heavy model. You'll probably struggle to get close to these impressive figures in day-to-day driving unless you're able to make the most of the respective electric-only ranges that these plug-in hybrid vans offer. Predominantly use petrol engine power when you're driving them, and your fuel economy will take a very big hit.
If conventional diesel power is what you're after, then the most frugal option is currently the 145hp diesel-powered Nissan NV300. Nissan says it's able to return up to 52.3mpg, though this can also be as low as 44.8mpg, depending on the length and height of the van you go for. Other efficient alternatives include the Fiat Talento (up to 52.3mpg) and the Vauxhall Vivaro (up to 44.8mpg).
Most economical large panel vans 
Ford Transit
Best: 2.0L TDCi Ford EcoBlue 105hp EcoBlue FWD Manual - 40.9mpg to 43.5mpg
Worst: 2.0 TDCi EcoBlue 170hp RWD Auto – 24.4mpg
Nissan NV400
Best: 2.3 dCi 150 manual L1H1 – 48.7mpg
Worst: 2.3 dCi 150 auto L3H3 – 39.2mpg
Fiat Ducato
Best: 2.3 Multijet II 120hp manual SH1 – 41.5mpg to 43.4mpg
Worst: 2.3 Multijet II 180hp auto Maxi LXH3 – 31.7mpg to 32.8mpg
Leading the way in the large panel van comparison is the Ford Transit – in particular, the one powered by the 2.0-litre 105hp diesel engine. Unlike the Transit Custom PHEV, it doesn't have any electric-only driving credentials whatsoever, though the Transit is capable of up to 43.7mpg. 
As with many vans, fuel consumption also varies depending on factors such as how long and wide your chosen van will be. Likewise, fuel economy can also be affected by how many driven wheels there are – for example, Ford claims the all-wheel drive Transit just misses out on returning 29mpg.
Other large panel vans do well for fuel economy too. The Nissan NV400 can manage up to 48.7mpg in its most efficient guise, and the Fiat Ducato is also worth looking at if you're after a fairly frugal big van. A quick note regarding which wheels are driven on which vans, though: of the three large panel vans listed here, the Ducato is the only one that you can only specify with front-wheel drive.
Most economical pick-up trucks
Nissan Navara
Best: 2.3 dCi 163hp manual – 40.4mpg
Worst: 2.3 dCi 190hp auto – 38.2mpg
Ford Ranger
Best: 2.0 EcoBlue 170hp manual – 33.6mpg to 34.4mpg
Worst: 2.0 EcoBlue 211 auto Raptor – 26.9mpg
Toyota Hilux
Best: 2.8 D-4D 201hp manual - 28.5mpg to 33.2mpg
Worst: 2.4 D-4D 148hp manual 28.5 to 31.7mpg
There are several pick-up trucks for sale that are able to break the 30mpg barrier. At the time of writing, the best of the bunch is the Nissan Navara, which uses a 2.3-litre diesel engine that's capable of returning up to 40.4mpg. 
Not far behind the Nissan in the fuel-economy stakes is our current favourite pick-up truck, the Ford Ranger. With the most frugal version of its 2.0-litre EcoBlue diesel engine under the bonnet, the Ranger can return up to 34.4mpg – and, according to the figures quoted by Ford, there's very little difference in fuel economy if it produces 168hp or 211hp.
Last on this list is the Toyota Hilux, which can manage a pretty decent 33.2mpg. Fuel economy does vary depending on engine power and what gearbox is fitted, though the differences across the range aren't that massive, as Toyota claims even the least efficient version of the Hilux can manage a still-decent 28.5mpg.
Most economical commercial SUVs
Land Rover Discovery Commercial
Best (and worst): D300 auto – 33.7mpg
Toyota Land Cruiser Commercial
Best: Active SWB Auto - 31mpg
Worst: Utility LWB Manual - 28.8mpg
Commercial vehicle versions of 4x4s and SUVs are a very niche area of the UK van market, though there are a few vehicles to choose from. The Land Rover Discovery Commercial is quite good when it comes to fuel economy, too – though do bear in mind it's also quite a pricey option in this class.
The Toyota Land Cruiser Commercial is also a solid - and very dependable - option, that's roomy and excellent for towing.
Elsewhere, there's the two-seater Land Rover Defender Hard Top to consider. A light commercial vehicle variant of the Suzuki Jimny is available, too – which is helping to fill the void now Mitsubishi has stopped selling new cars and commercial SUVs in the UK.
Check out the best large panel vans here...