4x4 vans and commercial vehicles explained
If you need a van or commercial vehicle with off-road ability, there are a number of options, from 4WD vans to pick-ups and converted SUVs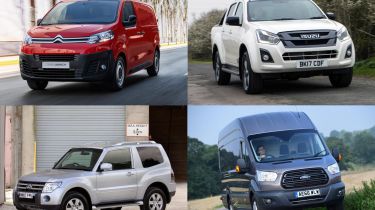 A van is a terrific option when you need to carry a big load, but what about if you need to carry bulky items on a building site, or even further off the beaten track? Well, CV firms have you covered, because there are a variety of options available to buyers wanting anything from a bit of extra grip to genuine go-anywhere off-road ability.
The obvious choice is a pick-up truck. While the US has embraced the concept of the pick-up, it's a bit more of a niche choice in the UK. The models we get here are smaller than their US brethren, although they're still bigger than most other cars on UK roads.
Beyond that, there are a handful of commercial vehicle SUVs on offer. These are based on conventional family SUVs, but the rear seats will have been stripped out and replaced by a flat load area, while the back windows will be darkened to the point where they're impossible to see out of, creating a van-style load bay. Under the skin, they retain the same 4WD transmissions and engines as their passenger equivalents, it's just that there are fewer seats and a bigger payload capacity that helps classify them as commercial vehicles.
If you still need the space of a van, but with a bit more grip, then a number of mainstream models are available with 4x4 and raised ride heights. So while they're a bit trickier to load, they can go further than their conventional front or rear-wheel drive counterparts. And if you only need a modest amount of extra traction, some front-wheel-drive vans can be had with switchable traction control and all-weather tyres that give some additional ability in the rough.
To show you what's on offer, we've broken down the different options available in terms of vans, commercial SUVs and pick-ups, and the kind of off-road ability you can expect from each.
Van with advanced traction control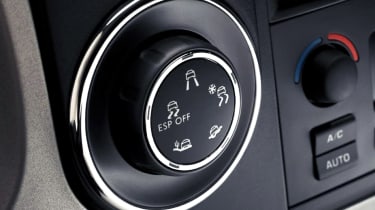 If you only need a bit more traction than a normal van can deliver, then you might want to consider choosing an upgraded traction control system. These will offer different settings that will help you better tackle slippery conditions, although they are only really useful for ice and snow, or muddy tracks.
There are a couple of options available to you when it comes to advanced traction control. The Renault van range comes with Grip Xtend as standard, and this features a switch on the dash to alter the traction control settings to deal with slippery conditions. In its normal setting the traction control restricts wheelspin to improve traction, but with Grip Xtend turned on, the electronics allow for some wheel slip to help get the van going on slippery surfaces such as ice or mud.
As the Renault Trafic is essentially the same as the Vauxhall Vivaro, Fiat Talento and Nissan NV300, these three also feature Grip Xtend, branded as different systems. It's the same story with the Renault Master/Fiat Ducato/Nissan NVV400/Vauxhall Movano.
Partnership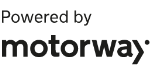 Need to sell your car?
Find your best offer from over 5,000+ dealers. It's that easy.
Elsewhere, PSA Peugeot Citroen offers Grip Control as an optional extra on selected models. This is a bit more advanced than Renault's system, as it has selectable modes depending on the terrain. There are settings for mud, sand and snow, while the ESP can be turned off completely, although it re-engages at speeds above 30mph. Grip Control is offered on selected models in the Citroen Nemo/Peugeot Bipper, Citroen Berlingo/Peugeot Partner, Citroen Dispatch/Peugeot Expert and Citroen Relay/Peugeot Boxer ranges, while all-season tyres are available to make the most of the added traction.
4x4 van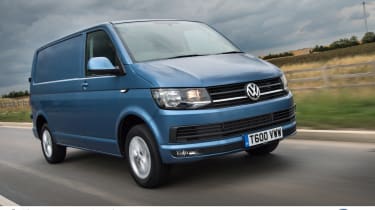 If you need more traction, there are a few vans available with four-wheel drive. The Ford Transit, Mercedes Sprinter and Volkswagen Transporter all come with total traction options, although 4WD only features on selected models and in selected body styles for all three.
The Ford Transit AWD is based on the rear-drive variant, and the automatic system is activated via a switch on the dashboard, so operates in rear-drive mode unless required. Press the button, and this locks the AWD system, while the van's hydraulic system works with the traction control to feed power to the wheels with the most grip. This can be up to 100 per cent power to the front or rear wheels if necessary. AWD is offered in panel vans in L2 and L3 body lengths and H2 and H3 roof heights, as well as Dropside Chassis Cab. The only engines available are 130PS and 170PS versions of the TDCi diesel.
Compared to the Transit, the Mercedes Sprinter 4x4 is as close to an off-road van as you can get, and comes in well over 100 different versions. It features permanent four-wheel drive with low-ratio gears and a raised ride height to improve its off-road ability. The 4ETS traction control system manages power distribution, too. You can spec the Sprinter 4x4 in panel van, crew van and chassis cab formats in medium and long wheelbases, while 3.5 tonne and five tonne weights are offered.
The VW Transporter is a smaller option than the Transit or Sprinter - it competes with the Transit Custom and Mercedes Vito, neither of which are offered with 4WD. VW's 4MOTION system is the Haldex drive system found across the VW Group, so it reacts to slippery conditions, rather than offering permanent 4WD. It does have a 4WD lock for improved traction, though. 4MOTION is offered on T32 models in standard, mid and high roof panel van styles, as well as short and long wheelbases. There are also a six-seat window van option available, too.
Commercial crossover/SUV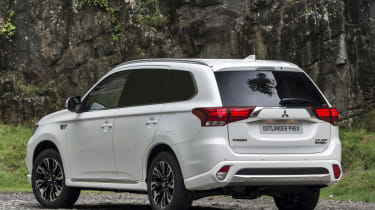 Perhaps even more niche than the 4x4 van is the commercial crossover or SUV. Few makers produce commercial crossovers and SUVs in the UK but those that do include Dacia, Mitsubishi and SsangYong and all the models offered come with four-wheel drive. What makes them commercial vehicles is the fact the rear windows are completely blacked out - not just tinted - and the back seats have been removed to create a large load area.
The Dacia Duster Commercial is the smallest and cheapest commercial crossover available, and it comes in front or four-wheel drive forms. The 4WD version features a rotary dial on the dash that you can use to select different driving modes, including a 4WD lock function.
Mitsubishi offers its long-standing Shogun as a commercial vehicle, and it has the credentials to be the ultimate commercial 4x4 if that's what you need, as it has low-range gears, diff locks and plenty of suspension travel. Elsewhere, the Outlander is also offered in CV guise, including the unique PHEV plug-in hybrid variant. Like the regular version, the petrol-electric PHEV only offers significant savings if you can plug it in to charge wherever possible, so the standard 2.2-litre diesel might be a better choice, especially because the commercial version of the PHEV doesn't benefit from the same business tax rates as the five-seat version.
SsangYong offers CSE-branded commercial versions of its Korando and Rexton SUVs, both of which are offered with four-wheel drive. The Korando features a 4x4 option which adds an automatic system under the skin, while the Rexton has selectable 4WD, so you can choose between efficient front-wheel drive running, or all-wheel grip.
Pick-up truck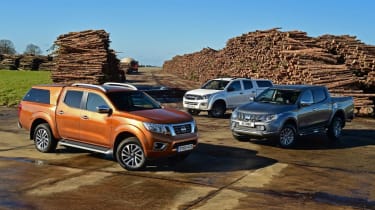 When you think of go-anywhere commercial vehicles, then the pick-up truck is likely to spring to mind. The UK has a variety of models on offer, with the Ford Ranger, Mitsubishi L200, Toyota Hilux, VW Amarok and Nissan Navara leading the way. But the popularity of pick-up means other car makers are zoning in on the class.
SsangYong offers its Musso truck, while the Fiat Fullback is a rebadged version of the Mitsubishi L200. Coming soon will be the Renault Alaskan and Mercedes X-Class, both based on the Nissan Navara, while the Isuzu D-MAX is an alternative choice. All of these models have a one-tonne payload capacity to classify them as commercial vehicles, and they all come with four-wheel drive that's selectable and many of them include low-range gears. In the past, this would've been selected by manhandling a stubby lever next to the gearlever, but today it's usually handled automatically once you've pressed a button on the dash.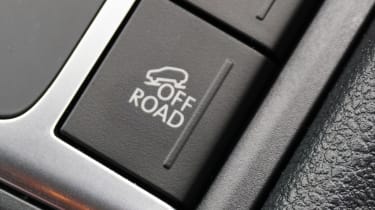 Whichever pick-up you choose, these trucks will be limited by tyre choice more than anything else, while their sheer size means they might not be quite as agile off-road as some shorter-wheelbase SUVs and 4x4s.
Our sister site Buyacar has listed the best 4x4 vans on sale...