Best tax-free cars 2023
Want to pay nothing in VED road tax? These days that means buying an electric car so here are our top tax-free cars to buy
On 1 April 2017, the government introduced the latest UK Vehicle Excise Duty (VED) tax system. New cars which previously cost a small amount to tax under the old system now faced new and sometimes significant annual bills. If you want a vehicle that's free to tax for the foreseeable future, you'll need a zero-emission electric car.
Gone are the days when you could buy a road tax-free car running on conventional fuel. Only zero-emissions vehicles now qualify for that particular privilege, but happily the VED luxury surcharge was removed from electric and zero-emissions costing over £40,000 from April 2020, too.
If you're worried about company car tax Benefit-In-Kind (BiK) rates then you need to pay attention to the latest rules. Although the government has fixed the thresholds for low emissions petrol and diesel company cars for a couple of years, only those cars with zero tailpipe emissions ratings now benefit from the lowest two per cent BiK charges.
You can click on the links in the list below to see our best tax-free cars...
The UK's best tax-free cars
1. Fiat 500 e
The latest generation of this Italian icon is now solely an electric car. This transition makes a lot of sense as the 500's small size and easiness to manoeuvre and park meant the previous generation car was (and still is) a very common sight in the city.
The new 500 appears slightly larger than its predecessor but, make no mistake, it is still a small car. At 3.6-metres long and with a 185-litre boot, it won't make the cut as a family car, but as a city car it's tough to beat. It's reasonably capable on motorway journeys, too.
Prices start from £22,335 for the base 'Action' trim, but investing a bit more cash in a higher-spec 500 will get you the larger 42kWh battery with a WLTP-rated range of 199 miles.
2. MG5
The MG5 is the brand's second electric car and continues the formula of no-frills and a very low price tag. The MG5 is priced from just £27,945 (after the government's £1,500 Plug-in Car Grant) and is a practical estate car as opposed to a small hatchback like many of its competitors at this price point, making it an attractive choice as a family car. 
MG claims a range of 250 miles and a 10-80 per cent recharge time of 42 minutes from an 80kW charger. All of which are respectable figures for one of the cheapest new electric vehicles that money can currently buy.
In order to keep costs down, the MG5 isn't by any means an exciting car to look at or drive, but it makes up for this by providing ample acceleration for motorway trips. Equipment is generous, too, with a reversing camera, an Apple CarPlay and Android Auto supporting media system, and cruise control all included as standard.
3. Volkswagen ID.3
The ID.3 is the pioneer of Volkswagen's transition into the electric car market, being the first of a number of electric models being released under the ID badge. Not to be outdone by rivals, the ID.3 is a boldly styled yet sensible hatchback that is also enjoyable to drive.
Partnership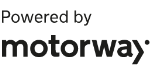 Need to sell your car?
Find your best offer from over 5,000+ dealers. It's that easy.
Range is impressive, and definitely makes a big contribution to just how easy the ID.3 is to use on a daily basis. The 58kWh version can cover up to 260 miles on a single charge, with the 77kWh variant boasting a claimed 336 miles. Practicality is also strong for a hatchback, with five doors, a 385-litre boot and a decent amount of space for all passengers.
4. Kia e-Niro
The Kia e-Niro arrived on the electric car market in 2018 and immediately took the lead at the affordable end of things. It uses the same 201bhp motor and 64kWh battery pack system as is found in the Hyundai Kona Electric and is capable of an official range of 282 miles. This, plus the fact that the e-Niro can be had for around £33,000 makes it the compact crossover an attractive buy for first time electric car owners.
Charging from zero to 80 per cent only takes 54 minutes when connected to a 100kW fast charger and the e-Niro's long electric range means you won't need to charge it all that often.
While perhaps not the most attractive car on the outside, the e-Niro's interior is very well built and spacious enough for families, while the 451-litre boot should be more than enough to handle day-to-day living.
5. Vauxhall Mokka e
The previous Mokka is a common sight on UK roads, so this new model is particularly important for Vauxhall. The Mokka e is on sale alongside its combustion-powered sibling, and makes a compelling case for customers to switch to electricity. 
Due to its relationship with the regular Mokka, by EV standards the Mokka e is rather conventional. However this means it provides an ideal (and perhaps less intimidating) starting point for those entering the world of electric car ownership. A 50 kWh battery is standard, with Vauxhall claiming a range of 201 miles on a full charge. Performance isn't phenomenal with 134bhp and a 0-60mph time of 8.7 seconds, but these should prove plenty for the average everyday drive. However, despite being an SUV, the Mokka's rear passenger and boot space is somewhat lacking.
6. Peugeot e-208
Much like its combustion-powered sibling, the e-208 is an eye-catching car with good looks and a broad pallet of colour options. It's appealing inside, too, as Peugeot has designed the e-208 with the aim of making it feel as close to a regular 208 as possible. The brand's 3d I-Cockpit comes as standard, including a seven-inch touchscreen with voice-activation.
The e-208 has a claimed range of up to 224 miles and will charge to 80% in just 30 minutes when hooked up to a 100kW rapid charger, or 53 minutes from a 50kW charger.
Multiple trim levels are available, with prices starting from £28,260. If you're partial to a sportier hatchback, then the range-topping GT and GT Premium trims will likely be the best option as they add GT-specific styling, 17-inch alloy wheels and an upgraded 10-inch touchscreen.
7. MINI Electric
Like the Fiat 500, another instantly-recognisable car to get the electric treatment is the MINI. As with all Minis of the past, the MINI Electric proves fun to drive, reasonably practical, and cheap to run - with MINI claiming a cost of just over £5 to fully charge the 32kWh battery.
Choosing a trim level for the MINI is straightforward as they are simply named Level 1, Level 2, and Level 3. All cars include an 8.8-inch display with sat nav, LED headlights, and 16-inch alloy wheels, but if you opt for the top-spec Level 3 this adds Leather upholstery and a panoramic sunroof, lending the MINI Electric a more premium feel. 
8. Hyundai Ioniq Electric
The Ioniq is available as a Toyota Prius-rivalling hybrid, and also as a pure electric car. In 2019 the Ioniq got a mild facelift as well as an updated powertrain, which borrowed tech from the Kona Electric. A larger 38.3kWh battery saw the range increase from 174 miles to 193 miles.  Charge time improved too with a flat battery being charged to 80 per cent in only 54 minutes.
The Ioniq looks more like a conventional petrol or diesel car than some EVs; the large grey plastic panel in place of the front grille is the only giveaway of the Hyundai's eco underpinnings. The steering and ride are good while the kit is impressive in Premium trim.
9. Honda e
Honda's e is a funky little car that definitely stands out from the crowd, but it is tarnished in the eyes of some due to a range of just 137 miles. However, although that low range renders the Honda e impractical for longer-distance journeys, it still makes a case for itself as a good city car.
Like many of its rivals, the Honda e is riddled with technology. Cameras replace the wing mirrors - images are displayed on two of the five screens that make up the dashboard - and a DAB radio with Apple CarPlay and Android Auto, climate control, a reversing camera, heated seats, and Honda's personal assistant all come as standard. There is even an HDMI socket to display your own devices on the dash.
A tight turning circle, a 0-62mph time of 9 seconds (or 8.3 if you opt for the upgraded 152bhp motor), and a sport mode option mean the e is fun to manoeuvre round city streets. If you like your cars a little bit quirky and you only make shorter journeys, this is definitely one to look at.
10. Renault ZOE
The ZOE was one of the first electric cars to go on sale in the UK, and has recently undergone an overhaul in order to keep it competitive in an ever-growing market. Its looks and practicality remain more or less the same, but a new 52 kWh battery means a vastly improved claimed range of 245 miles. 
The cute little city car is still most at home on shorter journeys, but with the added range could certainly be used for the occasional motorway trip. Standard equipment includes a 9.3-inch touchscreen infotainment system with Android Auto and Apple CarPlay, climate control, and cruise control.
The downside however, is that these improvements have come at a cost. The price of a new ZOE now starts from £27,595 after the Plug-in Car Grant - a massive increase compared to the car's initial release in 2013, when it started from less than £15,000. Even more importantly, the latest ZOE was given a zero-star score in recent Euro NCAP crash testing.
How the VED tax system works
The latest Vehicle Excise Duty (VED) rates kicked in from 1 April 2017 with wide-ranging changes to what motorists pay in the first year and annually thereafter.
Many new cars that were exempt from road tax under the old VED system now face a significant increase, depending on their CO2 emissions. After the initial 12 months, all cars – except zero-emission vehicles – will then face a flat annual fee of £165.
Spend £40,000-plus on a car, and you'll also have to pay £355 a year on top of your standard VED tax for the five years after that first year of registration. This even applied to zero-emissions models until April 2020, after which they were exempted from the surcharge.
If you've got an alternative-fuel vehicle – like a plug-in hybrid, pure hybrid or hydrogen car – there's a different set of rates for the first year and the annual fee thereafter is £10 less at £155.
It's worth noting that these VED rates only apply to vehicles registered on or after 1 April 2017. Anything purchased before that date will fall into the old system.
What about hydrogen fuel cell vehicles?
Our tax busters round-up only features EVs, but don't forget about fuel-cell vehicles. Hydrogen powered cars such as the Toyota Mirai are also zero-emissions, so are exempt from VED under the current system.
Read more of our best car recommendations...