Lamborghini Aventador S - best supercars
The Aventador S is a beast. It snarls, spits and cracks its way down the road at incredible speed, making it a truly brilliant supercar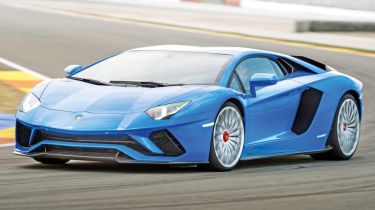 Without looking too closely, the new Lamborghini Aventador S would appear fundamentally identical to the original. But peer a little closer and you will see that the big Lambo has made giant gains in terms of performance, and subtle updates to the styling have kept it looking good.
Among the improvements are four-wheel steering, a dollop more power and aerodynamic updates, which are claimed to give the Aventador up to 50 per cent more downforce at high speed. The 6.5-litre V12 pumps out 730bhp and 690Nm, which is good for 217mph and a 0-62mph time of just 2.9 seconds.
• Lamborghini Aventador S review
The boffins at Lamborghini claim that the addition of the four-wheel steering system has the same effect as taking half a metre off the wheelbase, and given the opportunity to throw one around some corner, it's clear they're not wrong. The icing on the cake is the steering, which has gone from being a bit of a let down in the old car to having fantastic fluidity, weight and feel to it.
Top 10 best supercars 2021