BMW M won't prioritise Mercedes A45 S, Audi RS3 rival
A high-performance BMW 1 Series to rival the Mercedes-AMG A45 S and Audi RS3 looks unlikely according to BMW bosses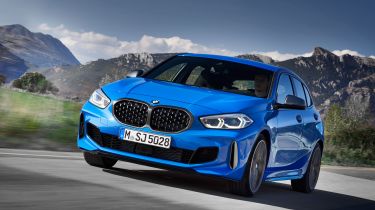 The new BMW 1 Series looks unlikely to go after the likes of the upcoming, 415bhp Mercedes-AMG A45 S and the next-generation Audi RS3, which arrives in 2020.
That's according to BMW M product boss Carsten Pries, who hinted to Auto Express that the M brand needed to target creating performance cars with 'global' relevance and proven popular models.
"If you look at the relevance of performance hatchbacks, they are not global things," explained Pries.
Hot versions of the 1 Series have always occupied a unique spot in the hot hatchback world, using revvy six-cylinder engines and rear-wheel-drive to carve out a niche and ducking the need to beat rivals on pure performance alone to appeal to enthusiasts.
However, with the launch of the new third-generation 1 Series, BMW has adopted the front-wheel-drive platform underpinning the likes of the MINI Cooper Hatch and the X1 and X2 SUVs. It means that the new, already revealed M135i uses a turbocharged four-cylinder engine sending power to an all-wheel-drive system, and will now face off directly with the Volkswagen Golf R and the Mercedes-AMG A35.
Asked if BMW could push the M135i further up into the ranks of upcoming mega-hatches from other German brands, Pries said: If you put something like an 'M1' on top of it, working title of course, you would have to increase the price again because you put more substance into it. But whether this would then be a smart business proposition is not something I would answer with an immediate yes".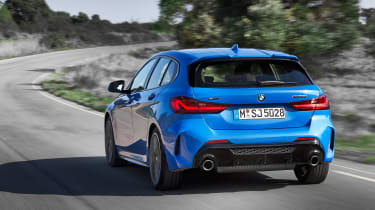 Pries confirmed that hits like the M2 Coupe and traditional M-cars like the M3 and M5 would remain the brand's core, global performance cars, while more SUVs look in line for M-division treatment, including the new, full-size X7.
"We had a customer from the US I had lunch with recently, and I asked him 'to your eyes, what is the size of the X7?' For us it is huge in Europe. He said 'it's normal'. That shows you it is always dependent on the perspective that you look at things from", he explained.
Would you like to see a hot BMW 1 Series 'M' car? Let us know in the comments below...