New BMW 5 Series 2017 prototype review
We get behind the wheel of a pre-production version of the new BMW 5 series and have an exclusive image of how it could look
It's rare to get so close to a car before it goes on sale, and with work still to do it's brave of BMW to let us behind the wheel. However, even a year before it's due on sale, the new 5 Series is a seriously impressive piece of kit. When development work stops, the car is in contention to go back to the top of the executive class.
Development on the all-new BMW 5 Series is drawing to a close – the seventh-generation saloon is due to hit UK showrooms early in 2017.
We've seen the finished article and it confirms what these development shots show, BMW has refined the saloon rather than reinvent it – details from the larger 7 Series luxury car will filter down.
• New 2017 BMW 5 Series revealed
Auto Express was offered the opportunity to get behind the wheel of a prototype on some thrilling roads in north Wales to see how one of BMW's most important new cars in a decade is shaping up. 
With us is a nice chap called Alex Meske, head of integrated application driving dynamics for the car you see disguised in the pictures. Meske is glued to his laptop, which allows him to alter the characteristics of the car at the push of a button. We cover around 20 miles in what I've been informed is a rear-wheel-drive 5 Series with a six-cylinder turbodiesel engine. 
The steering is lovely, with real precision to it, but not too much weight. The ride is soothingly sporty in feel. The engine appears to have no lag whatsoever but lots of torque and is, even at this stage, supremely refined.
Remove the cloth from the dash and the heavily disguised paint from the outside and, to us, this car feels way more than ready for the production line. It's dynamic, with a delicious absence of weight, and a lovely sense of balance to the way it travels along the road. And this, Alex tells us, is mainly because this new 5 Series weighs around 100kg less than the current model. 
"So, I'm really pleased that you can tell this, just from the way the car drives," he explains. "Because this is really at the heart of our intentions with this car – to make it just as comfortable as before, but more sporting, more BMW."
Meske hits a few buttons and says: "OK, now see what you think about the way it drives." It's a touch spooky, because in a heartbeat the steering has gone from quite light and accurate to stodgy. The whole car, indeed, feels as if it simply weighs more than before. 
What he did was merely add weight to the electric power-steering's response. "As you can see, adding more weight to the system actually makes the whole car feel less agile, less like a BMW," he tells us. 
The car's overall project director, Johann Kistler, explains: "We wanted to create the most sporting business car in the world. We were happy with where our comfort levels were fundamentally, but we've added a more sporting precision to the new car – because that is our unique selling point.
Partnership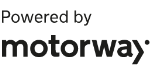 Need to sell your car?
Find your best offer from over 5,000+ dealers. It's that easy.
"A BMW must always be the most sporting car of its kind to drive," he adds with pride. "And we're very happy with the results we've achieved with this new 5 Series."