Learner driver car insurance explained
If you want to learn to drive in your own, or a parent's, car you'll need to get the right learner driver car insurance cover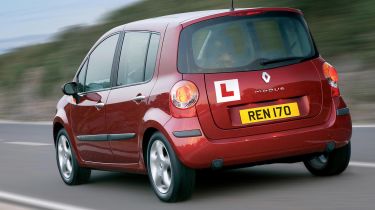 Learning to drive can be expensive but there are ways to cut costs. By learning to drive in your own car or a parent's car, or at least using it for extra practice between regular driving lessons with an instructor, you can save a lot of money. However, before you head out onto the road under your provisional driver's licence you must make sure you have the right learner driver insurance policy to cover you. 
You can drive a car on public roads as a learner driver as long as you are accompanied by an experienced driver over the age of 21 who has held a full driver's licence for more than three years. Just like any driver, you must also have valid insurance. The good thing for learners is that there are special learner driver insurance policies, (often referred to as provisional driver insurance) that can work out cheaper than conventional insurance cover. This is because insurers know that learners will be accompanied and will probably be mainly driving for short periods to hone their skills and practise for their tests.
How does learner driver insurance differ from conventional cover?
A number of insurance companies, including Veygo and DayInsure, offer these special learner driver car insurance policies. They are available at an annual rate like a  conventional policy but some learner driver policies can be also taken out on a more short-term basis – you can even arrange them at daily or hourly rate. 
Another benefit of taking out a specific learner driver insurance policy on your parent's car is that their no claims discount (NCD) will be protected in the event of a claim. Many learner driver insurance policies also have no cancellation fee, which is perfect if you pass your test ahead of schedule and no longer need the policy.
If you're considering learning to drive in a parent's car, it's still worth exploring the option of getting added as a named driver on their existing insurance policy. Although this will probably increase the price of their insurance and put their no claims discount at risk, it might work out cheaper than taking out a full learner driver policy under your name in some cases. Separate learner driver insurance will always be needed if you're using your own car.
It's important to note that if you're learning to drive with a driving instructor their insurance should already have you covered. The instructor will have factored their insurance costs into the rate they charge for lessons already, so you won't need to buy a policy to cover this yourself.
How do learner driver car insurance policies work?
You can get an annual learner driver car insurance policy lasting 12 months, or go for one on a shorter term basis – the latter might be the best option if you're fairly confident you'll pass within a few months. You'll find companies offering insurance on an hourly or daily basis up to a maximum of 180 days.
Because learner driver insurance policies tend to come with no cancellation fee, you won't be tied into the deal if you pass earlier than expected but you must update your insurer when you do pass to ensure that you're still covered.
Partnership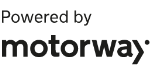 Need to sell your car?
Find your best offer from over 5,000+ dealers. It's that easy.
As with any insurance policy, it's important to check the small print. Some learner driver policies will only cover you to drive at certain times of day while others require your supervising driver to be over 25, rather than over 21 as required by law.
Aside from that, the main elements of a learner driver car insurance policy are similar to those of conventional car insurance policies. Cover is usually offered on a third party, third party, fire and theft, or comprehensive basis.
On third party policies your policy will only cover damage or injury you cause to any other driver involved in an accident and is the minimum level of cover that every driver must have by law. Third party, fire and theft policies cover damage or injury to others, plus your car will be covered if it gets stolen or damaged by fire. Comprehensive policies include all these benefits, plus cover for damage or injury caused to yourself and your car.
What happens once you pass your driving test?
While most learner driver insurance policies cover you while you take your test, if you pass your cover will expire. Some companies may allow you to update them and convert to a conventional car insurance policy once you're fully qualified, but the price will probably increase once you have a full licence and no longer have to be accompanied to drive.
From the very moment you pass your driving test you won't be covered, meaning you'll need to sort out insurance cover even if it's just to drive back home from the driving test centre. If you want time to shop around for a cheap deal you might find it easier to take the driving test in your instructor's car using their insurance.
It's worth mentioning that those driving on a provisional licence can also accrue penalty points if they don't abide by the rules of the road. These points can be carried over to your full licence the moment you pass if they haven't yet expired. If you get more than six points on your licence within the first two years of passing your test, your licence will be revoked. You'll then have to reapply for a provisional licence and take your theory and practical driving test again.
Now you know how learner driver insurance works, check out our guides on getting cheaper car insurance as a younger driver, and how to get your driving licence. We even have our own car insurance comparison tool...