Best cars for lottery winners
If you won the lottery, what car would you buy? We think this mouth-watering selection of supercars and classics would be good investments
It seems that never a week goes by without some lucky so-and-so collecting a mind-blowingly vast some of cash from a lottery win. Yes, there are holidays, clothes, food and even houses you could happily spend that money on, but we think there would be no better way to spend some of the winnings than on the car (or cars) of your dreams. 
In our considered opinion, one of the world's most exotic, exclusive and jaw-dropping cars is the most sensible destination for a big chunk of any lottery winner's windfall. The question is what car would you buy if you won the lottery?
Any car fan that has taken part in the lotto draw will have pondered what cars would be at the top of their list while waiting eagerly for the results. It can be a rather difficult decision, considering many of us have dozens of dream cars that we've only seen on the internet and bedroom posters. To help, we have taken a look at some of the most desirable, exclusive and fastest cars that money can buy so even if you're never lucky enough to win the lottery, there's plenty of daydream fodder below...
Lottery winner cars: where to start?
Kicking off, the usual supercar suspects like the Ferrari Pista, Mclaren 720S and Lamborghini Huracan are all excellent choices, but we're looking at the next level of exclusivity and opulence. When money is no object, there are always other cars to consider. Perhaps you would spend more of your lottery money on a ludicrously expensive hardcore track-only version like the P1 GTR, or even be tempted by something from one of the smaller hypercar manufacturers such as the Lykan Hypersport. You can, of course, go down an entirely different route of elegance and comfort in the form of the Rolls Royce Sweptail.
Classic cars are also a well-known option for blowing a fortune on exotic four-wheeled transport. Our list of the most expensive cars sold at auction is the definitive place to find the top prices ever paid - but there are some reports of private sales involving classic cars and amounts of £50million or more. The most that we know has been paid for a car in a public auction, though, is nearly £38m on a Ferrari 250 GTO.
It's rare that we get a hard figure on the actual price that truly high-end cars change hands for but we've put together a round-up of super-exclusive cars to buy with your lottery money below. 
The hypercars
When you think of mind-bogglingly expensive cars, the McLaren P1, Porsche 918 and Ferrari LaFerrari will always be near the top of the list - these three hypercars have been grabbing headlines for years now. All have advanced hybrid powertrains, providing huge amounts of power and even decent fuel economy. All three had eye-watering price tags when there was space left on the waiting lists. Now that all three are sold out, reported asking prices have gone sky high.
The Porsche 918 is the cheapest of the trio, the most expensive version (featuring the Weissach Package, which makes the 918 even lighter and faster) cost around £625,000 when new but used prices are now topping the £1m mark. The McLaren P1 and LaFerrari both cost around £1million new, with the Ferrari being the most expensive model of the three as standard. One owner reportedly put his LaFerrari up for sale on the used market for $5million (£3.2m) in the US.
McLaren P1 GTR & Ferrari FXX K
Once you've got your hands on a £1million McLaren or Ferrari, you might be allowed to buy one of their hardcore track-only variants. These models are definitely in the running for being the most expensive new cars in the world right now - the Ferrari FXX K is priced at around £1.8million (plus tax), while the McLaren P1 GTR costs a cool £1.98million.
With 986bhp and all of the road-focused parts stripped out, the P1 GTR sits alongside the Formula 1 race cars as the most extreme model McLaren builds. It's only available to people who already have a McLaren P1, and comes with an extensive driver training program and a team of engineers. Only 45 will be built, so exclusivity is assured.
Partnership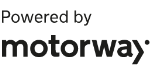 Need to sell your car?
Find your best offer from over 5,000+ dealers. It's that easy.
The Ferrari FXX K has a similar arrangement - you get two years of training, racing and maintenance from Ferrari, and the car can only be driven on the track. With over 1,000bhp, potential buyers should be pretty happy with the performance on offer, and with 540kg of downforce at 125mph it won't be lacking grip, either.
Bugatti Chiron
Over the last few years the Bugatti Veyron was the dream car for many, but now it has a successor. The Bugatti Chiron, named after former racing driver Louis Chiron, continues from where the amazing Veyron left off.
With a list price of £2.1million, you'd expect the Chiron to be a special vehicle. Lucky then that the Chiron has an incredible 1,479bhp and 1,600Nm emanating from a 8.0-litre quad-turbo W16 engine. That means 0-62mph in under 2.5 seconds flat and a limited top speed of 261mph. 
Bugatti La Voiture Noire
It's amazing to think there are two Bugattis more special and exclusive than the Chiron. The £9.5million La Voiture Noire is one of them, but there is only one example of this car as yet and it's already been bought. 
You might have to lower your expectations and 'settle' for the £4.5million Divo. This incidentally uses the same powertrain as the Chiron so you won't be left wanting for performance, despite not having the most exclusive Bugatti. All 40 Chirons were immediately sold upon its release in 2018 - but you're more likely to pick one up used than the solitary La Voiture Noire.
The fastest car in the world?
The 1,341bhp Koenigsegg Agera RS set a speed of 277.87mph in 2017 - crowning it as the fastest production car in the world. At £2million a pop, it certainly has the costs associated with a 'world's fastest car'. Considering most fastest production record holders go up in price, the Agera RS could even be described as an 'investment' - if you need to justify buying one. 
Koenigsegg has another model that deserves a place here, and although it's not as fast as the Agera RS, the Jesko (named after Christian von Koenigsegg'a father) is even more powerful. 
You can spec the Jesko with 1,578bhp and to help keep it in check there's an abundance of aerodynamic wizardry. The gigantic rear wing, active front splitter and revised diffuser not only give the Jesko wild, hypercar-looks, but also up to 1,400kg of downforce. 
The Agera RS' title will be short lived as Bugatti broke the 300mph barrier in a modifed prototype Chiron in 2019. Prices for record-breaker will be around £3.1 million when it goes on sale in 2020.
Lamborghini Veneno
If you've got some serious cash and want everyone to know how you've spent it, the Lamborghini Veneno could be the hypercar for you. With a 740bhp 6.5-litre V12 on board it will make sure your neighbours never get another lie-in, and the completely over-the-top looks will make you a constant centre of attention.
The Veneno really should have a trailer to carry its owner's giant wallet but maybe that was deemed unnecessary as buying this car would shrink anyone's cash reserves to the tune of £3million. While the Veneno has been off sale since 2014, it still looks thoroughly modern and is surely the ultimate depiction of a manic Lamborghini hypercar.
Low-volume hypercars
There are a handful of small manufacturers around the world that build massively powerful hypercars to appeal to those who feel like a top-end Ferrari or Lamborghini is too mainstream.
Cars like the Trion Nemesis, Zenvo ST1, Icona Vulcano and the track day-only Brabham BT62 will all put a giant hole in your bank account.