World cup shoot-out!
We name best family car on sale in 2010's biggest road test.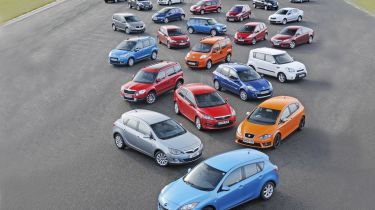 WELCOME to a road test with a difference! When we decided to find the best family car on sale, we took our inspiration from the football field. As 2010 is a World Cup year, all eyes will be on South Africa this summer – but we beat the hype with a knock-out tournament of our own.
Like the real thing, we start with the group stages. Here, 43 cars from across eight different sectors of the market come together, with everything from supermini estates to family hatchbacks in the mix. Our group winners then enter a draw to decide the quarter final matches, before we narrow them down to four semi finalists and, eventually, two finalists.
Would our winner be a traditional superpower from the ranks of family cars or compact estates, or would it come from one of the rising stars in the family car game? There's only one way to find out – so take your seats and settle back for our biggest road test of the year...