Dacia Duster Expression TCe 130: long-term test review
Second report: the Dacia Duster SUV is a top-10 hit in Poland
Find your Dacia Duster
Offers from our trusted partners on this car and its predecessors...
Or are you looking to sell your car?
Advertisement
Verdict
The Dacia Duster's popularity in Poland shows that it's not just UK buyers that appreciate its charms. It can look cheap in places, especially inside, but its blend of practicality and affordability makes the Duster a great choice for families.
Mileage: 3,501
Economy: 36.0mpg
No the flag isn't wrong. While Dacia is a Romanian brand, it has quickly spread throughout Europe in recent years. And I was stunned at just how popular it has become during a trip around Poland with my family.
If you think the Dacia Duster is common on the road here, that's nothing compared with Poland. They are everywhere! I didn't see many Sanderos or Joggers, but the rugged small SUV was commonplace. They were especially popular in the capital Warsaw and other big cities I visited, such as Gydnia and Wroclaw, but there were also plenty in the countryside and smaller towns.
I looked up the sales figures in Poland and, lo and behold, it's in the top 10. The Toyota Corolla took top spot, but the Duster wasn't too far behind, in sixth place. In fact, it's the second-most popular SUV, sitting just below the Kia Sportage. That's in stark contrast to the UK, where the Duster doesn't get close to the top 10 and is a long way down the list of the best-selling SUVs.
One of the reasons the car has to be so popular in Poland is the price. In the UK, the Duster's already considered to be quite inexpensive with a starting price of £17,295, but in Poland it's even more of a bargain. The range starts at zl79,900 (just over £15k), more than £2k less than what we would pay here. If you live in Poland and want a new car, you'd struggle to match the Duster's abilities and space for that kind of money.
It was while in Poland that I also found out the Duster isn't just being used as a daily runabout. One of my wife's friends from school, Agnieszka (below), has converted her Duster into a camper for a road trip around Europe. She left in May and has so far driven more than 15,000km in 13 countries.
She originally bought the Duster to use for her job as an architect, as she regularly drove to building sites and over rough terrain. The low price meant she could pay for the car outright, meaning there was no need to take out a financing option. It was during this time she realised it would be great to leave everything behind and head off on an adventure, and the Duster would be the perfect car for the job, because of its relative simplicity and rugged nature.
The converted Duster allows Agnieszka to get off the beaten track and be closer to nature. It's also far more economical than a campervan, and allows her to get much further on a tank of fuel – a vital attribute when covering the amount of miles she has.
Partnership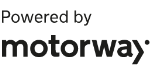 Need to sell your car?
Find your best offer from over 5,000+ dealers. It's that easy.
Most importantly though the Duster has been reliable. Despite everything she's thrown at it, it's never gone wrong bar a minor ventilation issue that was easily fixed. You can learn how Agnieszka converted the Duster for the trip and follow her exploits on her YouTube channel.
Back in the UK, my Duster has been performing admirably. I've been racking up the miles in recent weeks with regular trips to Oxford from my west London home, and proving that it's a perfectly capable performer on motorways.
I initially feared the 1.3-litre petrol engine might struggle in a car of this size, but the power arrives relatively low in the rev range. Overtaking is never a chore; you can simply drop down a gear, put your foot down and the car will instantly accelerate. The engine can sound a bit rough at times, but it's not intrusive and you soon learn to live with it.
I still have a bit of a love-hate relationship with the cabin. Some parts seem basic, but it feels perfectly robust – useful in a family car. Get past the fact the Duster isn't designed to be a luxury car, and you'll appreciate what you get for the money; I certainly have.
Dacia Duster Expression TCe 130: first report
The spacious and well specced Dacia Duster SUV is proving to be a family favourite
Mileage: 3,017
Economy: 38.9mpg
The second-generation Dacia Duster has been on sale since 2017 and in many ways it's starting to show its age, but a mid-life facelift arrived last year and was then quickly followed by another update as the budget Romanian brand revised its logo.
This latest refresh has given the Duster a distinctive new look, with the company's 'link' logo, which consists of the letters D and C merging in the middle, dominating the car's grille. It's one of the first things people notice about the Duster, with my dad even thinking it was an all-new car. It's amazing that such a subtle redesign can have such an impact.
Even my son Hugo has been taken in by the Duster's charms. He's at the age where he's starting to really get into his cars and he usually talks about Lamborghinis and Porsches, but he loves the way the Duster looks and always asks if we can use it whenever we have to leave the house.
The fresh look otherwise hides a car that's pretty much unchanged since its launch, but that's not necessarily a bad thing. We loved the Mk2 Duster when it first arrived and our opinion hasn't really changed. It's a car that offers a lot for its rather modest price tag. The model that's joined our test fleet is a mid-spec Expression TCe 130, which costs just £19,695. It can be hard to find any new car on sale for less than £20,000 these days, let alone one that offers a fraction of the amount of kit the Duster has, or one that drives as well and has anywhere near the amount of space.
Electric front and rear windows, automatic headlights, a rear parking camera, automatic air-conditioning, an eight-inch touchscreen and four USB ports (two in the front and two in back) are all included as standard, so it's not exactly short on creature comforts.
However, where the Duster really excels is practicality. It's a perfect fit for my family of four, thanks to a big boot that's more than capable of taking a buggy and a couple of bags, and plenty of interior space in the airy cabin. Two child seats fit in the back without having to squeeze them in, and there's enough legroom so that the children don't kick the back of the seats in front.
While the interior quality is best described as cheap and cheerful, and the hard plastics can be easily scratched, in general it's perfect for a family because it offers relatively low maintenance. The plastic trim is easy to wipe down without leaving any stains, and the cloth seats look as good as new after a quick sponge.
The Duster is also quite pleasant from behind the wheel, mainly thanks to the fact it's much lighter than it looks. Weighing in at around 1,300kg means that it handles well on a twisty road, with body roll that's noticeable as opposed to intrusive. The 1.3-litre petrol engine is smooth and relatively economical, averaging almost 39mpg over the 3,000 miles I've covered.
But it's not all good news, because a few early niggles have started to turn into frustrations, and by far the biggest is the problematic Apple CarPlay connection. The Duster doesn't come with a built-in sat-nav, so my reliance on CarPlay is even greater than in some other cars, but the connection keeps dropping. A few times I've been happily driving along, following the route guidance, and it randomly disconnects, leaving me blind as to which turn I should be taking next.
It's wired, so you'd think it would be pretty foolproof, but it keeps on happening. Simply unplugging it and plugging it back in again fixes it, however it's not something you want to keep doing while driving. I've never had a problem with this particular cable in other cars, so I can't see how it's an issue at my end, but I will test the connection with some other cables to see if the problem persists.
I've also had an issue with the carpet mat getting stuck on top of the clutch pedal. The first time it happened, I thought there was a bigger problem because the clutch was very slow to release, meaning I had to jam my foot underneath to lift it up. It was then that I realised that it was the mat holding the pedal down. I've clipped the mat back in place, but if it happens again I'll have to remove it altogether.
| | |
| --- | --- |
| Model: | Dacia Duster Expression TCe 130 4x2 |
| On fleet since: | July 2023 |
| Price new: | £19,695 |
| Engine: | 1.3-litre 4cyl petrol, 128bhp |
| CO2/tax: | 141g/km/£215 (1st year) |
| Options: | Arizona Orange metallic paint (£650), spare wheel (£300) |
| Insurance*: | Group: 19/Quote: £544 |
| Mileage: | 3,501 |
| Economy: | 36.0mpg |
| Any problems? | None so far |
*Insurance quote from AA (0800 107 0680) for a 42-year-old in Banbury, Oxon, with three points.