Ferrari 488 GTB - best supercars
Adding turbos may have the enraged the purists, but the 488 GTB is a massive leap forward from the 458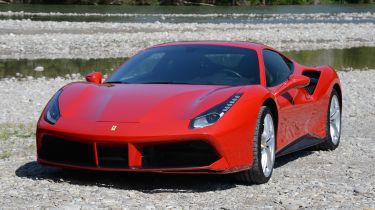 Anyone who was concerned about the turbocharged 488 GTB not being as pure or exciting to drive as its predecessor can rest easy. No, it doesn't sound as magnificent as a 458 Italia at full steam, but it still sounds more than good enough for a Ferrari. And in all other aspects the 488 is utterly sensational to drive, on road or track, and in the simplest of terms is also insanely fast. The best just got better, and by an amount that even we are still somewhat shocked by.
So well balanced is this car on the way into, in the middle of, and especially on the way out of corners that the intimidation factor has been all but eradicated, despite the fact that it feels massively more potent than the 458 in all seven gears.
That's one heck of a combination of talents to install under just one roof. Bottom line, the 488 might be turbocharged and mightn't sound as spine tingling as before, but in all other aspects it represents yet another giant leap forwards for Ferrari.
Top 10 best supercars 2021