Long-term review: Ford Focus Titanium X
Final report: Fun-driving Ford Focus proves a great car for everyday life
Find your Ford Focus
Offers from our trusted partners on this car and its predecessors...
Or are you looking to sell your car?
Advertisement
In a world of bulky SUVs, the Focus proves that there's plenty of life left in the humble hatchback. It might be the 'everyman' hatch, but we're going to miss its many talents.
Mileage: 3,256 Economy: 45.9mpg
My Ford Focus has been doing the rounds in the office recently, while I spent time in our Volkswagen California and recently departed Skoda Fabia. Both are outstanding vehicles for all sorts of reasons, but the Focus is so simple to slip back into that returning to it is like putting on a comfortable pair of shoes. It just feels right, and I'm rather sad that it'll be heading off to a new owner very soon.
In a world where the SUV is king, getting behind the wheel of a comparatively low-slung hatchback feels good. It's easy to live with and the in-car tech just works. My kids love it too, and my youngest tells me he loves it every time we strap him into it. 
I've mentioned it before, but the way the new Focus drives is a delight. That's something that was highlighted with a recent blast behind the wheel of a diesel Focus ST. The hot model is an outstanding car, with a superbly responsive chassis, a forgiving ride and deeply impressive performance. It even sounds good, a little like a six-cylinder BMW to my ears. But while I'd expected the ST to overshadow my 2.0-litre Titanium X, it merely reinforced what a fundamentally good car the Focus is, even in a more everyday spec.
The price of our car – more than £28,000 with all its options – seemed steep initially, but over the past few months the breadth and depth of its talent is making that number ever-more palatable. Yes, you could have a Mercedes A-Class for similar monthly repayments, but I doubt I'd be enjoying the driving experience of the Mercedes quite as much.
More pragmatically, the Ford is just so easy to live with. I've been slightly critical of the luggage capacity in previous updates, but it's recently carried lengths of timberand a full load of tools during a particularly ambitious DIY project. It can't quite take my daughter's bike, although my two-year-old's trike will fit after a bit of dismantling. 
Storage space in the front is just right; the door pockets are big enough, and the central cubby between the seats has a sliding divider, which makes it equally adept at carrying a large(ish) drinks bottle, a mobile phone or a set of keys. 
However, after more than 3,000 miles, the hard plastic that surrounds the parking brake is getting a little scratched, and I'm still finding that the car's starter button is sited in an awkward place – it sits at an angle, and is irritatingly hidden behind the steering wheel rim.
And after those 3,000 miles, the fuel economy has settled to 45.9mpg. I'm fairly happy with that, given that I seem to spend most of my time stuck in rush-hour traffic, but most of my mileage is done on national speed limit A and B-roads. And even when I do need to fill up, the Ford 'Easy-Fuel' filler neck means there's no dirty fuel cap to manhandle either. This innovation was unique to Ford models for a while, but we're starting to see it more often on other cars, which is certainly a good thing.
Partnership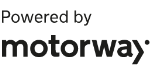 Need to sell your car?
Find your best offer from over 5,000+ dealers. It's that easy.
• Best family cars to buy 2019
The interior lighting is becoming a bit of a problem as the nights draw in. It's not the brightness of the instruments, so much as the colour. Even when the intensity is reduced, I find the white light just a little too piercing. By contrast, the green hue of the instrumentation in my Mk1 Focus is pleasantly soothing. At least the main touchscreen can be turned on and off at the touch of a conveniently positioned button. 
One feature that's come into its own is the Focus's auto high beam, which is part of the £500 Driver Assistance Pack. It gradually fades in the high beam, making the switch from dipped-beam almost imperceptible. It's initially a little odd not to spot the point the lights suddenly activate, but it removes the sudden glare from reflective signs and other roadside objects, which is good.
Ford Focus: Third report
We reckon the Ford Focus is a perfect all-rounder
Mileage: 2,470Economy: 50.6mpg 
For most of its time on our fleet, our Ford Focus has been looked after by automotive managing editor Stuart Milne. However, he's been off on holiday this summer, so the rest of the office has taken turns behind the wheel in his absence.
I managed to have a go in the Focus for the first time recently, so I've been comparing my own impressions with some notes Stuart left me before his time off.
He says our Ford has already proved to be more than up to the task of cosseting and entertaining in equal measure. In fact, Stuart argues that it's one of the best cars to drive in its class – and I totally agree.
What the Focus really gets right is that it's a tremendous all-rounder. Our Titanium X model is far from being the sportiest model in the range – the ST Line and full-fat ST cover that off – yet it's a car you find yourself going for a drive in for no particular reason. It's not the kind of model you take for several hours when buying a bottle of milk, but Stuart told me he often finds himself taking the long way home, such is the agility and responsiveness of the chassis. I certainly found myself doing the same, because the Ford's quick steering and lively chassis mean it's great fun.
Yet on the rest of the commute home, its superbly set-up suspension, 17-inch alloy wheels and chunky tyres make the Focus comfortable, quiet and relaxed, too. Even the EcoBlue diesel engine plays a part. There's not much vibration transmitted through the cabin, and impressively, it's barely any noisier than a petrol motor from the outside.
Stuart thinks it's a shame that the car's drive modes don't have a more dramatic effect on the Ford's character (they alter the steering and throttle responses), but I'd go one step further and say that they shouldn't exist at all. Given that there aren't any adaptive dampers fitted to our Focus, there's really no reason to ever change driving modes, so why even have them? 
I've not spent enough time in Eco mode to see whether it makes a difference to economy, but even in the Normal setting, the Focus is efficient. Over the past 2,000 miles with Stuart behind the wheel, it's returned 50.6mpg on a mix of motorways and round-town driving.
Life hasn't been trouble-free with the Ford so far, however. Last week senior staff writer James Brodie took the car and was heading up the M40 when it started to judder and hesitate at about 3,000rpm. 
He managed to get the car parked safely at the next junction in 'limp-home' mode, but a call to the AA was needed because he wasn't able to make it much further than that. The helpful patrol wasn't able to fix it at the roadside, so the Focus was taken back to Ford's garage for inspection and repair. 
The final diagnosis was a blocked injector, possibly the result of some dirt in the fuel tank or poor-quality diesel. In any case, the car now has a new injector fitted and it drives beautifully again.
Ford Focus: Second report
We get some sound advice on setting up the Ford Focus' B&O audio
Mileage: 2,036Economy: 44.2mpg 
Are audio upgrades really worth paying extra for? Making a decision is often harder because there's no guarantee your dealer will have a demonstrator in stock with the audio system you want. And even then, it's hard to judge which is best. 
Ford has made much of its relationship with Bang & Olufsen, the Danish audio company best known for making high-end stereos and speakers. And with an asking price of £550, the B&O Play set-up in my Focus looks like a very good deal. 
In terms of specification, the B&O Play impresses: 675 watts, a digital sound processor and 10 speakers, including a subwoofer that sits on top of the spare wheel (and robs a bit of boot space). 
While I love music, I'm no audiophile. I know what I like, but I don't have the finely-tuned ears of Christopher Minasians, deputy reviews editor of our sister title expertreviews.co.uk, who I asked to put the system to the test. He was immediately struck by the B&O Play's price tag – more so after connecting his phone to play some of his music. While I've not really fiddled around with the tone, balance and other audio settings, Christopher jumped straight in, switching between 'Stereo' and 'Surround' modes, and the difference was stark. 
Christopher explained that the Surround mode takes out some of the mid-range frequencies, but he was pleased that the benefits of having a 360-degree 'sound stage' didn't affect it overall. "It's like being in the middle of a small nightclub," he said.
Even when cranking up the volume to antisocial levels, the speakers sounded crisp to my untrained ears, although there was some rattling around the cabin – possibly from the door cards. But you'd have to drive everywhere with the volume turned up to 11 for that to be a problem. Next, Christopher switched to a bass-heavy R&B track. Straight away he noted how the system sounded warm. "The sub-bass extends really well, but while the mid-bass is present it sounds a little uncontrolled, like it's a bit wobbly," he said. 
Away from the R&B track's big bass notes, Christopher praised the frequencies in the centre of the audio range, which are responsible for delivering voices, adding: "The mid-range is very accurate, which makes the vocals sound very lifelike, and at high frequencies, there isn't any harshness."
Christopher's advice has led to me tweaking the sound settings to suit my musical tastes. I've always tended to turn the bass levels up a little, but his advice of reducing them by one or two steps is really paying dividends, and it feels like I'm making the most of the system.
Audio test over, I ask the all-important question: should buyers choose this option? "For £550? Absolutely. It's a great add-on," Christopher replied. And who am I to argue?
Ford Focus: First report
The Ford Focus Titanium X is one of the best hatchbacks around, but how does it compare to its first-generation predecessor?
Mileage: 340Economy: 44.2mpg 
It's hard to believe that the Ford Focus has been with us for more than two decades. Over four generations of the model, Ford has shifted more than two million of them in the UK alone. And although the design is more than 20 years old, even the earliest versions seem fresh, with an eager chassis, steering that's full of feel, and a sharp design. So much so that I've driven dozens and even owned two over the years, including the estate version in our photo.
As a cheap, spacious family runabout, the car is hard to beat. Despite the lack of power from its 1.6-litre engine and decidedly old-school 'slush box', I like it very much indeed. So the very latest Focus already has a tough act to follow in the Milne household.
First impressions count, and the new car scores well. Slightly awkward front end aside, it could pass for a much more upmarket car, particularly at the rear, where it bears comparison with Mercedes' latest A-Class.
The interior looks the part, too, especially with a crisp touchscreen and clear dials, although some of the touchpoints lack the last degree of finesse. The optional dark grey metallic paint, called Magnetic, has a deep sheen, which goes some way to justifying the rather steep £700 cost.
The doors shut with an Audi-like solidity, and the whole driving experience feels more polished than in the past couple of generations. The 2.0-litre diesel engine in our car is smooth and punchy, and quiet, too, both inside the cabin and outside.
In Titanium X spec, the ride is excellent. While the original Focus sought to rob sales from the Vauxhall Astra and Honda Civic, this new model feels quite a lot like a VW Golf.
And so it should, because our car costs £25,555. But in fairness, Titanium X models like this come with more or less everything you really need, including part-leather trim, an electrically operated driver's seat, 17-inch alloys and tinted rear windows.
That's in addition to the Titanium's LED rear lights, front and rear parking sensors, heated front seats, powered mirrors with puddle lights, and the SYNC 3 infotainment system with voice control, which is operated through a responsive and clear touchscreen.
One of the most prosaic features found on high-spec Focus models is probably one of the most important. That's because, like many new cars, the Focus comes with the kind of keyless entry system that is a much-publicised security risk. 
The latest set-up removes the need to store the key in a Faraday pouch, by entering a sleep mode after movement stops for 40 seconds. It's then claimed to be impervious to scanners and Ford says the key will only work within a two-metre radius of the car.
Our Focus has a few well-priced options fitted, too. The £500 Driver Assistance Pack bundles traffic-sign recognition, auto high beam and adaptive cruise control, while the BLIS pack (blind-spot monitoring with cross-traffic alert and braking) is a further £400. The Convenience Pack is perhaps the best value, with a remarkably clear wide-angle reversing camera, clever door-edge protectors and automatic park assist.
The decision whether to choose the B&O Play audio upgrade is slightly harder. It has 10 speakers and a 675-watt amplifier, and sounds superb, with the kind of quality and volume you'd pay a great deal more for in other cars. But it's a shame that it eats into the boot space significantly because the subwoofer sits in the spare-wheel well. 
A reasonable 341 litres is cut to just 273, which may well be a deal-breaker for some – even if it swallows my daughter's scooter, son's buggy and other bits with relative ease. 
Still, none of that matters when you're behind the wheel, because the Focus is as agile as C-sector hatchbacks come. It has the tied-down feel and stability that marked the original out as the driver's choice in its class. 
The game has moved on, though, and the Focus and its rivals in 2019 are much closer. However, it's still superb fun. As is the way in an economy-focused world, the original Focus's hydraulic power-steering has been replaced by an electric set-up. This masks a fraction of delicacy – but you'll be enjoying yourself too much to notice.