New Ford Mustang Mach-E 2020 review
We grab the reins of Ford's Mustang Mach-E electric SUV and come away impressed
Find your Ford Mustang Mach-E
Offers from our trusted partners on this car and its predecessors...
Or are you looking to sell your car?
Advertisement
Verdict
The Mustang Mach-E is a triumph for Ford – a superb effort as a first bespoke pure-electric vehicle and a very worthy alternative to the Tesla Model 3 and forthcoming Volkswagen ID.4. But if anything, this first taste of a top-end model has us yearning to experience the cheaper, rear-wheel-drive edition of the Mach-E. It should offer much of the same kerb appeal, along with greater range and even better value.
Let's  start this story by putting to one side the fact that for its all-new, all-electric SUV, Ford has used the nameplate of one of the world's most famous sports cars. Because if we're to properly establish the merits of the Mustang Mach-E, driven here for the first time, then we need to tune out all prejudices on what some say it ought to be.
What it is, in the here and now, is the model on which Ford is pinning its electrification hopes – and that makes it one of 2021's most important new cars. It's an SUV alright – a 4.71m-long one, which is comfortably more than the vehicle that has to be the Mustang's most obvious rival, for now at least: the Tesla Model 3.
It's probably worth recapping the Mach-E line-up, because much of the detail has been bled out during several months of global lockdown. The range will start with a rear-wheel-drive model, equipped with what Ford calls a Standard Range battery (68kWh usable) or an Extended Range unit (88kWh usable) for respective WLTP ranges of 273 and 379 miles. Then there are four-wheel-drive, twin-motor versions with the same battery capacities, offering ranges of 249 and 336 miles.
Both Standard Range models get the same 266bhp, but there's more torque in the dual-motor, four-wheel-drive edition (580Nm vs 430Nm). And while the rear-drive Extended Range has 290bhp and 430Nm, the four-wheel-drive model with the same battery gets 346bhp and 580Nm.
There are also different charging speeds, depending on your battery; regular editions can cope with up to 115kW of DC, and the larger-capacity models can be charged at up to 150kW. In UK terms at least, though, that gap is likely to remain largely meaningless as the fast network continues to expand.
Performance figures across the range are brisk, but at least until the 480bhp/860Nm Mach-E GT arrives at the end of 2021, the Mustang isn't going to give the fastest Model 3 any sleepless nights. The car we are driving here, a Mach-E Extended Range with four-wheel drive, can reach 0-62mph in 5.1 seconds; the entry-level edition takes about a second longer.
That 'basic' version costs £40,350, so roughly the same as Elon's cheapest model, but barely a hop and a skip north of where Ford's own plug-in hybrid Kuga maxes out. The regular Mach-E has a pretty solid standard spec, too, with adaptive cruise control, auto headlights, front and rear parking sensors, a rear-view camera, dual-zone air-conditioning, active park assistance and heated front seats.
All Mach-Es get Ford's next-gen SYNC infotainment, with a 10.2-inch digital instrument cluster and an outrageous 15.5-inch, portrait-layout touchscreen.
Partnership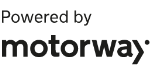 Need to sell your car?
Find your best offer from over 5,000+ dealers. It's that easy.
The car we're driving today is left-hand drive and the equivalent of AWD Extended Range, or a Mach-E 4 X, which costs from £57,030. That's not cheap for a Ford, but the Mustang feels every inch the premium EV when you grab the unusual pillar-mounted handle, open the door and climb in. True, there are familiar family heirlooms such as the window switches and indicator stalks, but the well judged mix of finishes on the dash (fabric and faux carbon weave in our example), looks more upmarket than any conventional Ford cabin. Meanwhile, the whopping central display and slimline instruments ooze clean sophistication.
There are three driving modes to choose from on the Mach-E – each with a suitably twee title, as though Ford's marketing department demanded something to match Tesla's Ludicrous setting. The default mode is Active, but you can prioritise range and serene progress by choosing Whisper, or go for all-out performance and involvement with Untamed (yes, really, but let's hold off on judging that Mustang connection for a little while longer). The different modes adjust throttle and steering response, as well as the ambient lighting in the cabin and the settings for a sound synthesiser that tries to mimic a rumbling V8.
The first impression, as you flick the rotary gear selector into D and pull away, is that while there is an ultra-high-frequency fizz somewhere, the electric motor whine is reassuringly distant. The response from the right-hand pedal is immediate – as you might expect from an EV – but not startlingly aggressive, as it is in the Model 3's default setting. 
Push on and the Mach-E gains pace at a prodigious rate. In a straight line at least, there's sports-car shove that pushes you back into your seat – even in Whisper mode, which turns out to be our favourite configuration. It's easier to modulate throttle inputs in this setting, delivery of power and torque is smoother, and you don't even need to deactivate the amusing but pointless sound synth, because it's switched off. Drive in Whisper or Active, in fact, and you'll find the Mach-E to be a vehicle that can cover distances rapidly and in refined fashion.
At speed, the noise you'll notice is wind rush from around the fairly bluff front end; everything else, including road roar from the 19-inch wheels, is well suppressed. 
In town, meanwhile, you can activate a single-pedal mode that brings the car to a complete halt on brake-energy recuperation alone. As with all these systems, it'll take you a few hours to work out how to get the best out of it; from that point on, it just enhances the relaxed experience.
That's more than you can say for the suspension, because the ride – as we suspected after a passenger trip in the car earlier this year – is perhaps a bit too robust for British roads. You'll feel a jolt from bridge expansion joints but, weirdly, it's not the big stuff that really upsets things; it's long stretches of scarred surfaces, over which the Ford – even 2.2 tonnes of it – never quite settles. It seems to be taking just one stab too many at damping out rapid undulations.
The payback for this is better body control than you might expect for such a tall vehicle. This is one area that takes a bit of brain reprogramming, because while you sit in the Mach-E's cabin, the view out is still a view down, as it would be in a conventional SUV. So you have to get your head around first this, and then the fact that body roll is so well contained in corners. 
The steering is the area that takes most getting used to, though. Ford has a (deserved) reputation for nicely weighted, direct and linear set-ups, but here the Mach-E falls short. There's a noticeable dead zone around the straight-ahead, and then the response – when it comes – is a bit too aggressive. This is true in even the gentlest mode, and at its worst in Untamed, which means the car's most extreme setting is also, sadly, its least rewarding.
Inside, the Mach-E is just as appealing on the move as it is during those first moments behind the wheel. The shrunken instrument display is a delight – crisp and high res, flashing up sat-nav instructions when required and pared back to the basics at all other times. Meanwhile, the main screen has elements that you might recognise from SYNC3, but it's all glued together in a way that makes it pretty easy to use.
The cabin is spacious, with the flat floor contributing to decent amounts of room for five adults. Even our test car's panoramic glass roof didn't leave six-footers in the rear seats feeling short-changed on headroom. The boot capacity is a useful 519 litres, not including the area below the floor for cable storage, and there's also an 81-litre, plastic-lined 'frunk' under the bonnet, complete with dividers to help you sort your clutter.
Ultimately, the Mach-E is an appealing, well finished, refined and practical EV. But now we've concluded that, it's time to consider the name. Is there even the faintest connection to those classic muscle cars that went before it? Beyond subtle design cues and various pony emblems, no, not really. But unless you are one of the UK's pony-car devotees, you won't care. The Mach-E is a very different kind of Mustang. A different kind of Ford. And none the worse for it.
| | |
| --- | --- |
| Model | Ford Mustang Mach-E 4 X |
| Price | £57,030 |
| Motor | Two electric motors |
| Power/torque | 346bhp/580Nm |
| Transmission | Single-speed automatic, four-wheel drive |
| 0-62mph | 5.1s |
| Top speed | 112mph |
| Battery/range | 88kWh/336 miles |
| Charging | 150kW DC |
| On sale | Now |